Shop & Donate
By supporting our shops you are helping us to provide care and support to everyone in our community living with a terminal illness and those important to them.
Discover amazing Bargains & Treasures in our shops
We currently have 22 Charity Shops and 6 Furniture Shops located throughout West Kent and East Sussex. Each shop prides itself on delivering consistently great quality donated goods, at sensible prices with the level of service you would expect from a High Street shop.
We like to think of our charity shops as mini department stores with something for everyone. We sell high quality, pre-loved goods for your wardrobe, kitchen, bathroom, bedroom, garden and so much more. You'll be amazed at the items you can find in our shops from high-end fashion to beautiful pieces of jewellery, all kindly donated by the local community.
Our first adventures in retail began almost 40 years ago with a small mobile shop. The mobile shop proved so popular with local residents that by popular demand a permanent shop was opened in 1985 on Camden Road in Tunbridge Wells. We've come a long way in the last 40 years and we would not have been able to achieve all we do without our hardworking and dedicated staff and volunteers, not forgetting our loyal customers who continue to shop with us.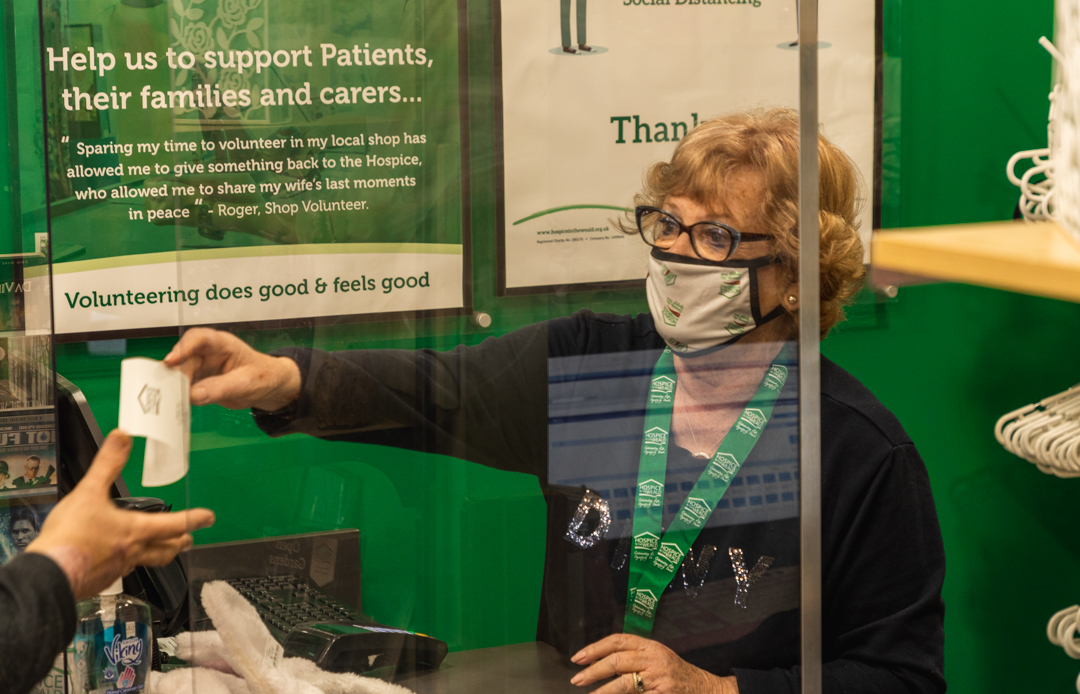 Volunteer in our shops
We would not be able to achieve all that we do without our hardworking and dedicated volunteers. Our shops rely on them! Become part of a close-knit workforce driven to help support the important work we do. Whatever your background and however little time you can spare, there will always be something of interest that you could help us with.
Whether you give a day or a few hours the time you spare to volunteer helps us to raise vital funds to ensure we can provide our services to patients and those important to them in the local community. There's something for everyone in our shops and our friendly teams are always looking for more people to join them in running our local charity shops and furniture shops.
For more information about our charity shops, please contact Emily Miles, Commercial Co-ordinator on 01892 820550 or emily.miles@hospiceintheweald.org.uk