You might be visiting this page on the suggestion of your GP or other healthcare practitioner, or just to find out more information.
Hospice in the Weald cares for patients with a terminal illness, and those important to them, through our five Services. You can find more information about the support we will provide for you and your loved one on this page.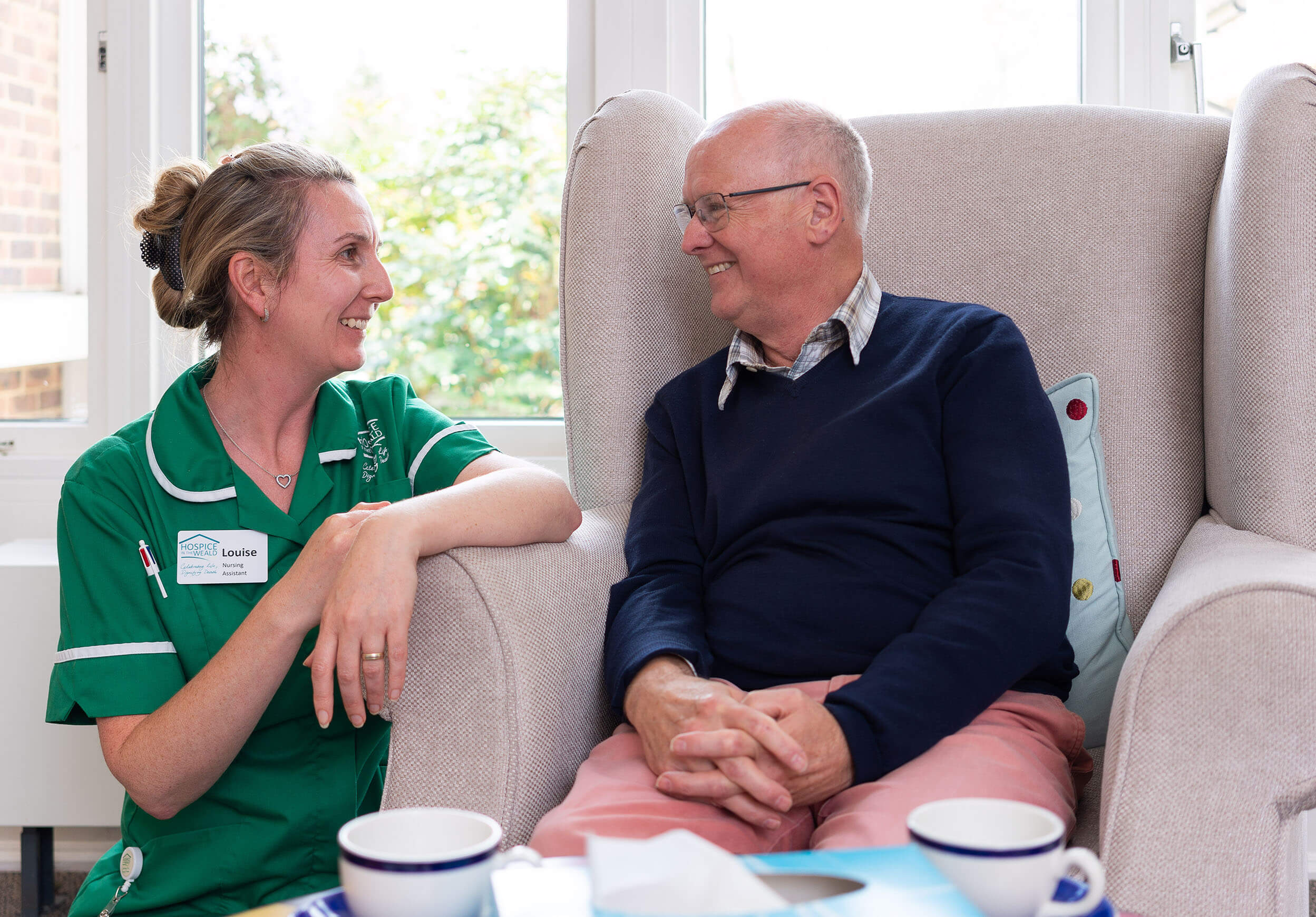 What is Hospice Care?
Often people are not sure what Hospice care means.
Hospice palliative care means providing care for your loved one in the last year of their life. This care will be tailored to their needs as an individual, and can be provided in their own home, in our in-patient settings, or both. We will also provide support to you, based on your needs.
I need support
I want to care for my loved one, but I need support
Each family uses a different combination of Our Services to suit their needs
Support for you
Caring for someone with a terminal illness can be difficult, and looking after yourself is just as important, so that you can be there for them.