Joining our weekly Lottery is one of the simplest and most sustainable ways you can give your support.
Collectively, our members make a huge difference, because the money raised by our Lottery provides vital regular income that helps us reach more patients and those important to them. And with no rollovers, every week one of our members will win the top prize of £1,500.
Each year, the contribution from our Lottery members raises over £550,000 toward the £7 million it costs every year to fund our services. The hospice is not part of the NHS and we rely on the generosity of our community to help us fund our vital and free of charge services.
 "About 6 years ago I spent a night at the Hospice in the Weald, sitting at the bedside of my dying friend. There was such an atmosphere of peace and comfort throughout the Hospice. I called the nurses a few times and they came and gently eased and calmed both my friend and me. They were like guardian angels, just there, just what we needed. I feel sure this will be the experience of many and so I hope that in some small way, by supporting the weekly Lottery, this level of care can be maintained." – Vickie Brown, Lottery member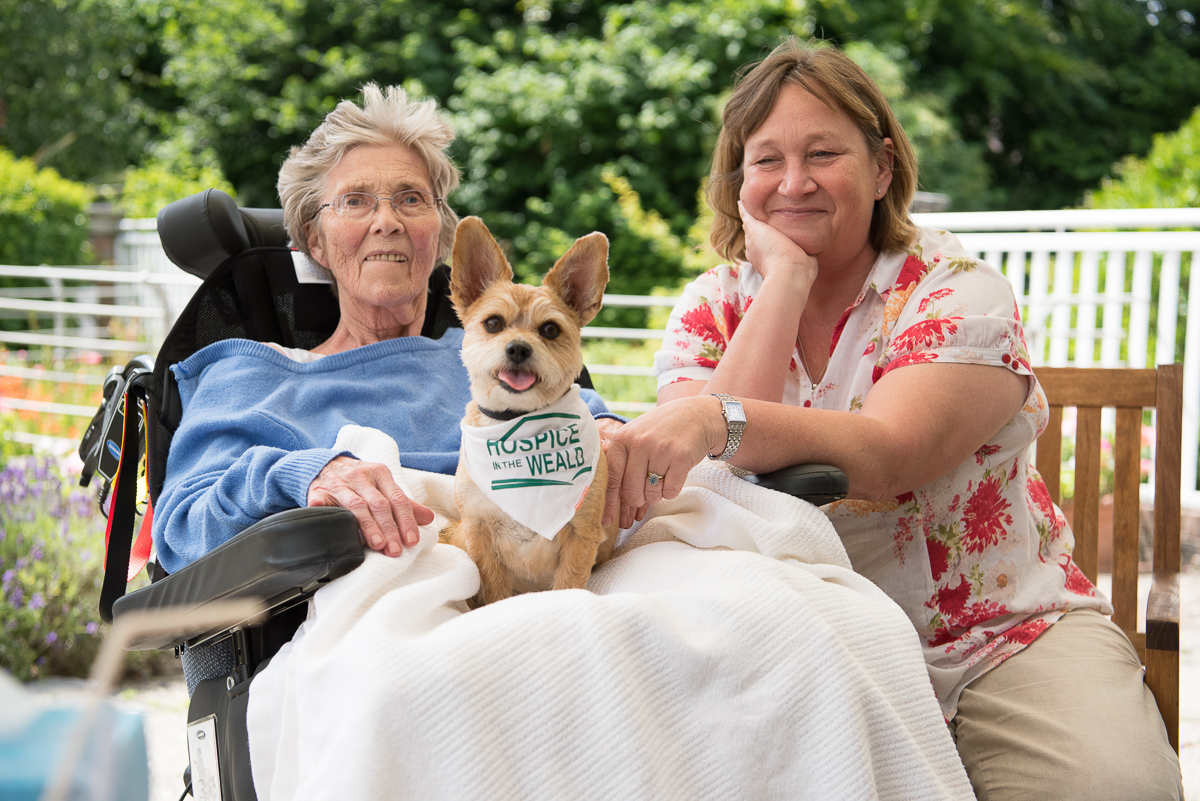 Join our weekly Lottery
Enter online by completing our direct debit form
Simply select the number of entries you would like. Just £2 per entry – you can have up to 10 entries per week!
Once you have joined we will send you your unique entry number(s) and your payment confirmation.
Every week, your unique numbers will be entered into our lottery draw for the chance to win one of our cash prizes.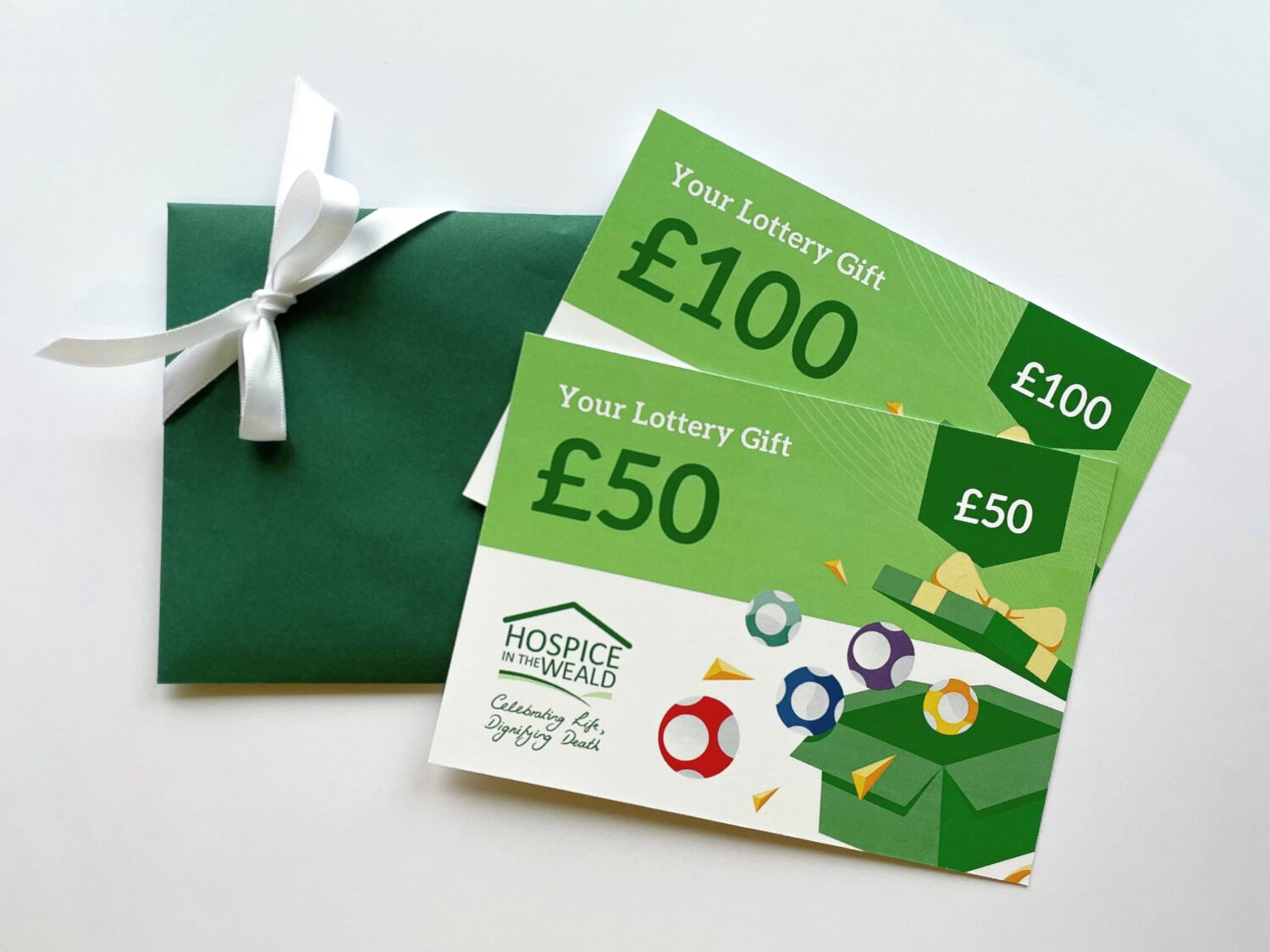 Lottery as a Gift
The gift that keeps on giving…
Purchasing a Lottery Membership as a gift not only gives your loved one the opportunity to support their local Hospice, but also the chance to win one of our 43 amazing cash prizes every week!
We have 3 Lottery Gift Memberships to choose from, each with a different Lottery duration. Simply select the one you want to give, and we will send you your Lottery Gift Voucher
Choose a gift of £20.00 for 10 weeks membership (E-Voucher only)
Or £50.00 for a half year membership
Or £100 for a full year's membership
Lottery Terms & Conditions
Hospice in the Weald is licensed and regulated in Great Britain by the Gambling Commission.
Lotteries and Raffles pages' are not suitable for anyone under 16 years of age.
The National Gambling Helpline is available 24/7 as usual. If you need advice or support about your gambling or someone else's you can call 0808 8020 133.