Interested in Fundraising? Ready to have some fun?
There are so many ways for you to raise money for Hospice in the Weald. Organise your own bake sale and donate the profits or run a marathon and get your friends and family to sponsor you; the choices are endless!
Whatever you choose, you can be sure that our dedicated fundraising team will support you in your fundraising from start to finish, to help you reach your fundraising goal and answer any questions along the way. If you would like to start fundraising, contact our Fundraising team on
01892 820533
Start fundraising today
Your donations help to ensure that everyone with a terminal illness, and those important to them, will always receive care that is completely free of charge.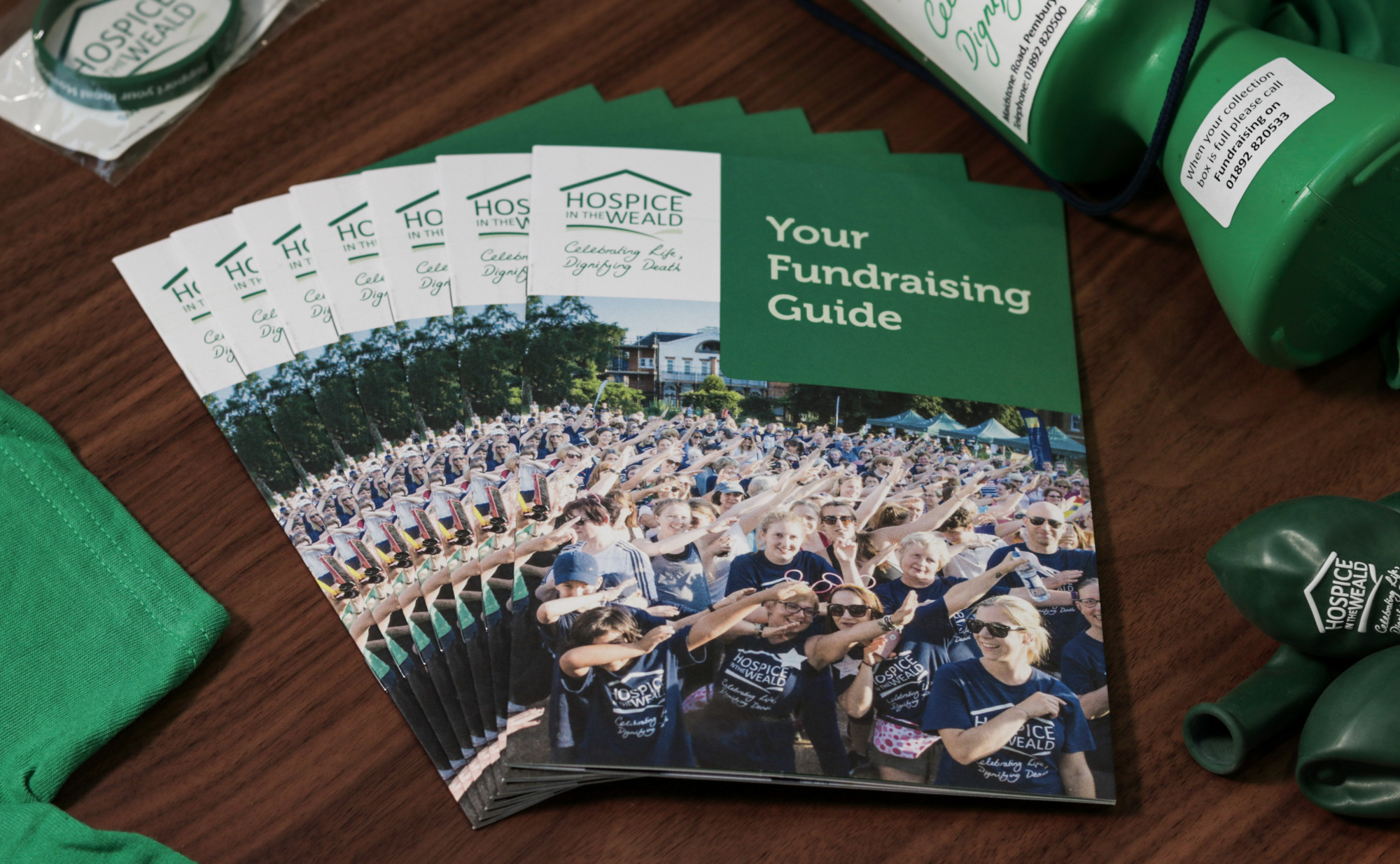 Need some inspiration? Download your fundraising guide!
If you're stuck for fundraising ideas, don't worry! We have a jampacked fundraising guide for you.
We have included lots of fun and creative fundraising ideas as well as tips and tricks to help you plan and deliver a brilliant fundraiser. If you would prefer to have a hard copy of the guide, please do let us know on 01892 820533.
Help us support patients and those important to them, donate today. Every penny counts.
Fundraise at School
Fundraising is a fantastic way to involve children in their local community and make a valuable contribution to others. It also provides opportunities for children to develop their awareness of social responsibility and skills in planning and research, teamwork and organisation and evaluation.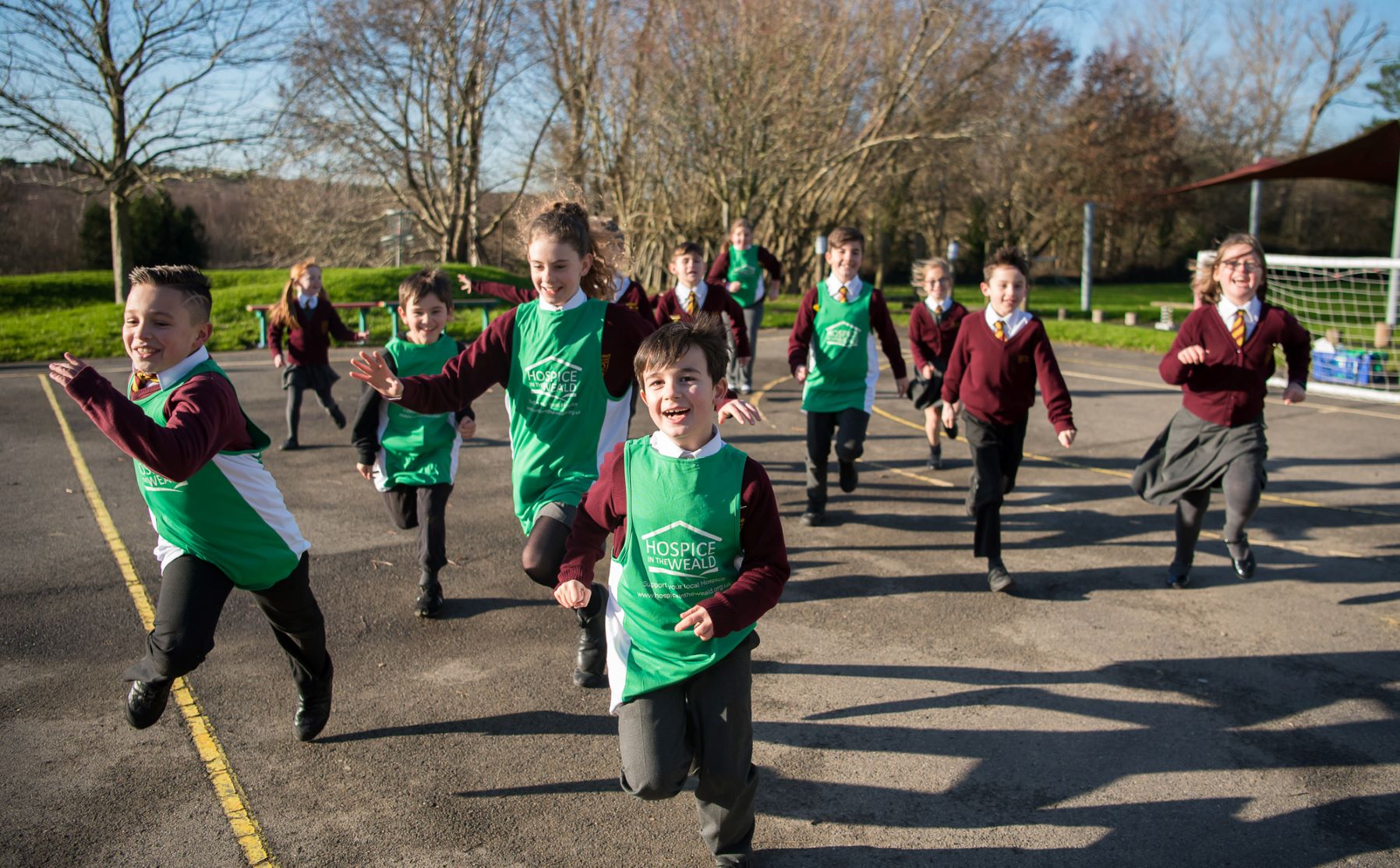 How can we work with you?
We want our relationship with you to be reciprocal: you're doing something for us, so we want to do something for you in return.
When pledging to raise money for us, we can offer to:
Deliver an assembly explaining in child-friendly, sensitive terms the work of the Hospice
Support the planning and delivery of your events
Supply buckets, balloons, banners and any other materials to support your events
Provide resources to support whole-school involvement in fundraising
Award a unique certificate with the total raised for display in school
Share your fundraising success across our social media channels
Offer a tour of the Hospice for interested staff
Suggest volunteering opportunities for students and staff at our events and in the Hospice
You will also have a dedicated Relationship Fundraiser who will be your main contact for guidance, inspiration and questions.
To get your school involved, please contact Katie Hook, Relationship Fundraiser, on katie.hook@hospiceintheweald.org.uk or 01892 820533. You can also download our Schools Guide for further information.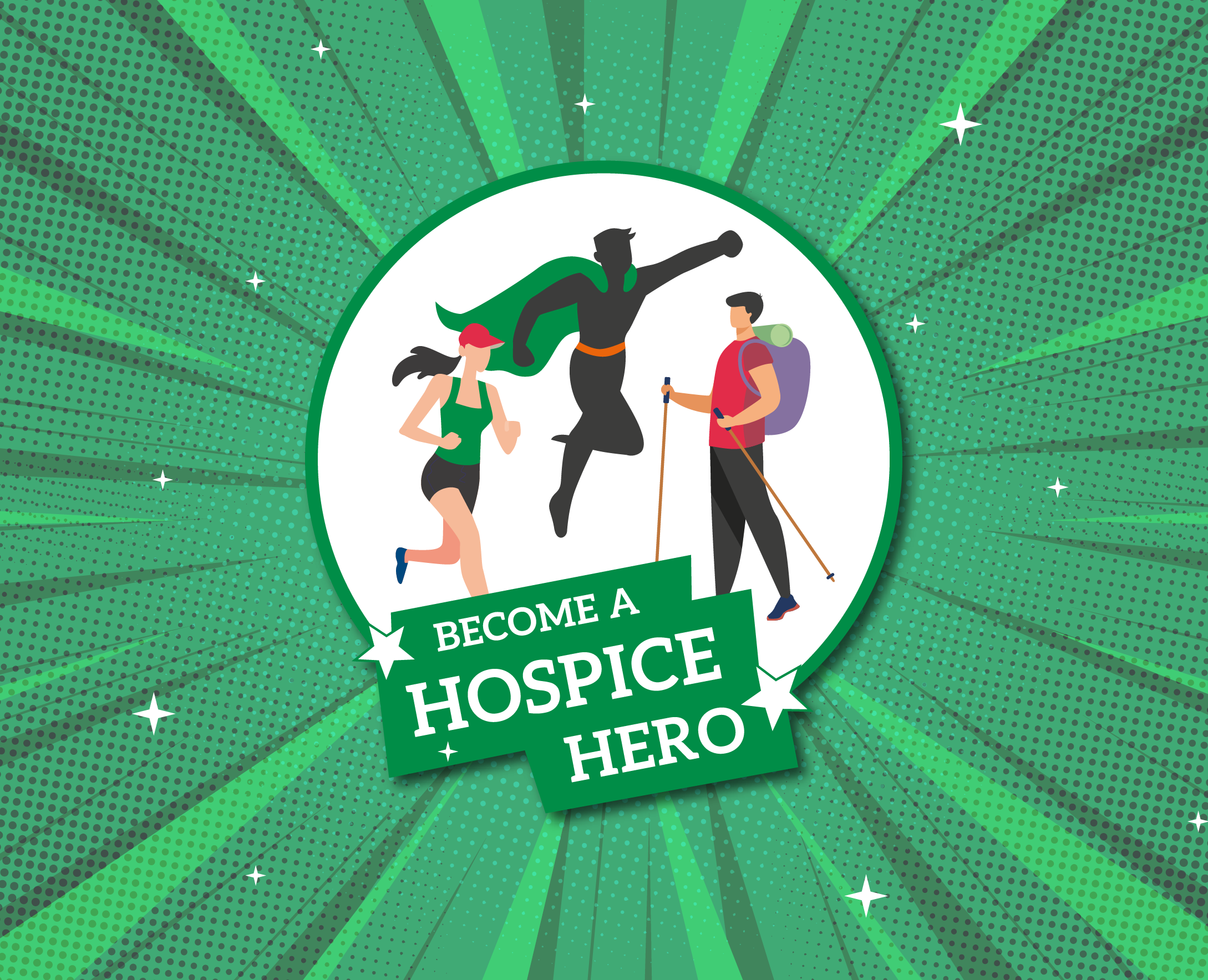 Are you a Hospice Hero?
For the last year, the Hospice nurses have delivered outstanding Hospice care in the midst of a pandemic. They have adapted to the challenges COVID brings, and kept smiling.
To celebrate their heroic efforts, we're asking you to be a Hospice Hero this spring. Pick any fundraising activity to complete by yourself, or with family or friends, and every penny you raise will help local families facing terminal illness.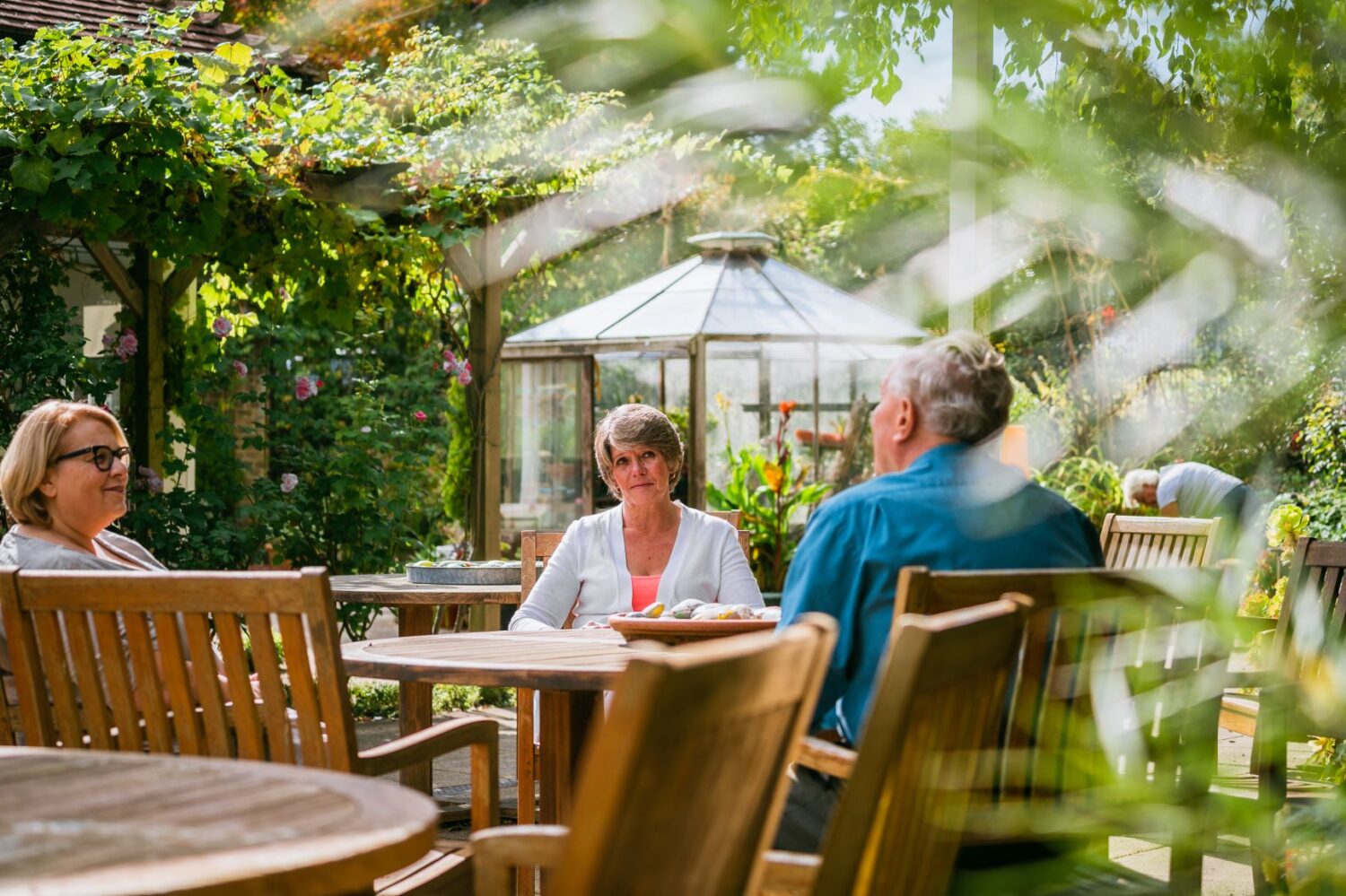 Could you become a Friend of the Hospice and join one of our Friends Groups? 
Are you looking to volunteer your time for a great cause and are keen to meet with others in the local community? Friends Groups are made up of kind hearted people from the local community that come together to fundraise for the Hospice in whatever way they choose. The opportunity is a great way to meet new people whilst supporting your local Hospice 
In 2019, our Friends groups have raised over £30,000, helping us to continue to provide specialist care to those in need.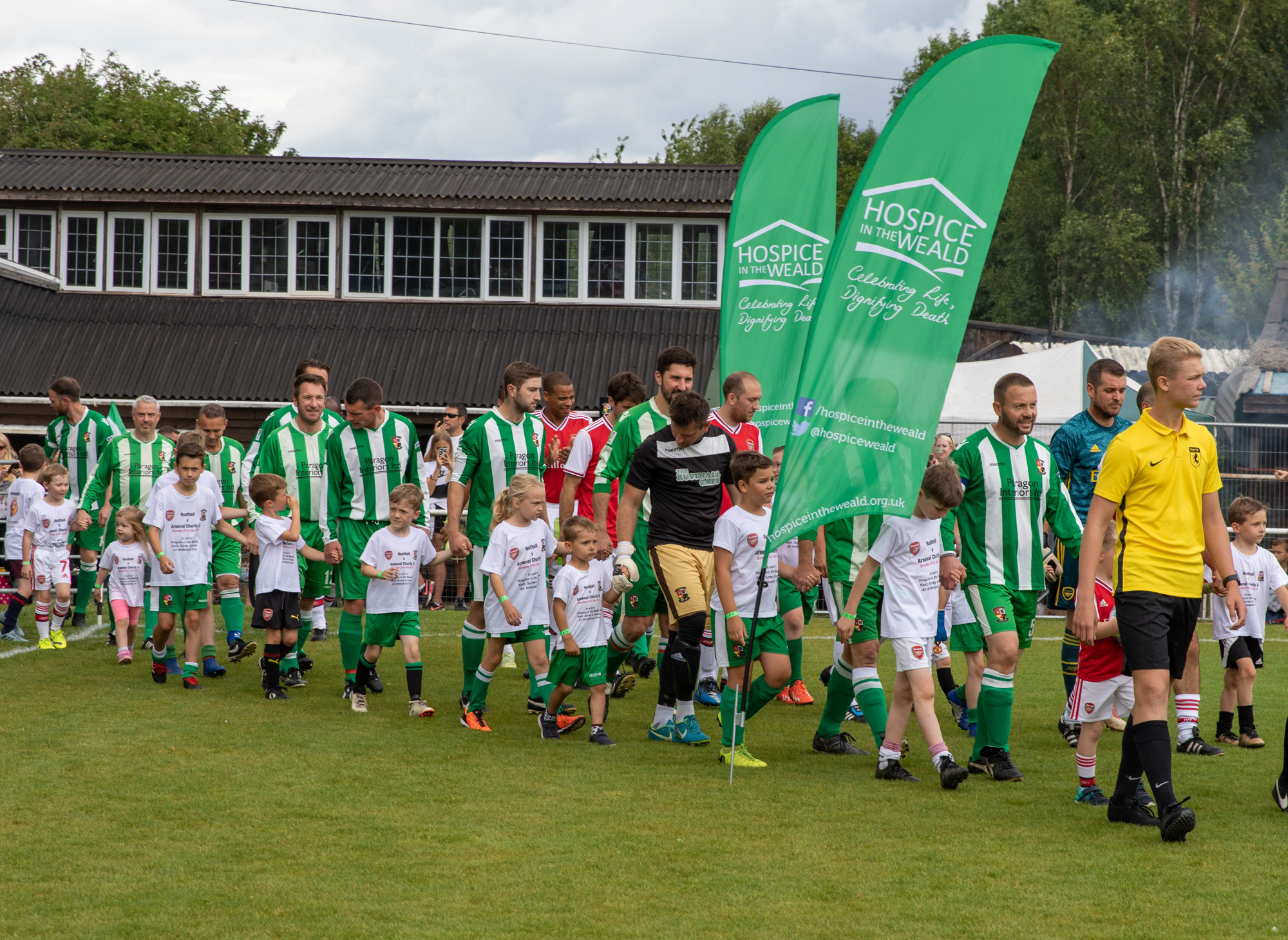 Events in aid of the Hospice
We are always so pleased to hear from our Supporters who are taking on events in aid of the Hospice. Read below some of the events and visit their websites to see how you can support them.