Hospice in the Weald recognises the enormous challenges of living with a terminal illness or life limiting condition.
The implications of managing treatments, side effects and coming to terms with changes for you or your loved one can be physically, emotionally, spiritually and socially exhausting.
And of course, we appreciate that it can be a difficult time for family and friends, as they adjust to changes around caring for loved ones or coming to terms with being without their loved one following their death. The Counselling and Support Service are committed to offering compassionate, personalised, holistic care to all patients and those important to them free of charge.
Our support is offered face to face, over the phone or online, via video call (Zoom). Sessions are 50 minutes long and usually take place weekly. We can also support clients who may have difficulties with communication, by offering non-verbal support, for example through a chat function whilst online.
We are committed to ensuring that everyone affected by a terminal illness feels welcome to access our Counselling Support, Equality and Diversity Statement.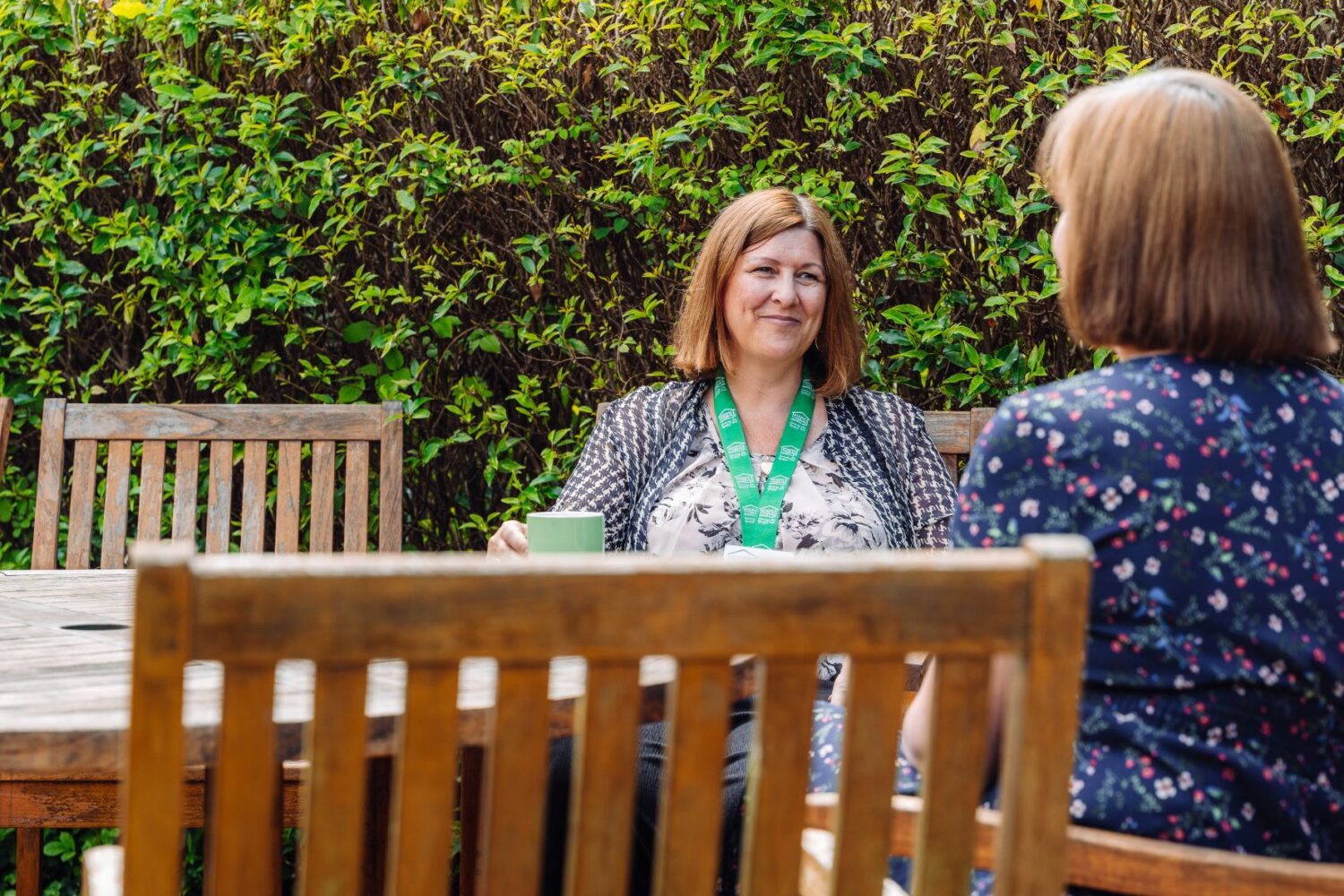 Counselling
Counselling is an opportunity to share your thoughts, feelings and experiences which you may not feel able to share with loved ones. Counselling is a talking therapy and can help bring a new understanding to your situation and the challenges and changes that this may bring.
Whether you are the person with the illness or you are supporting that person, counselling is a chance to share and explore feelings or experiences with a trained therapist, who will listen without judgement.
It is an opportunity to help you find ways of coping with change and face the challenging effects of loss.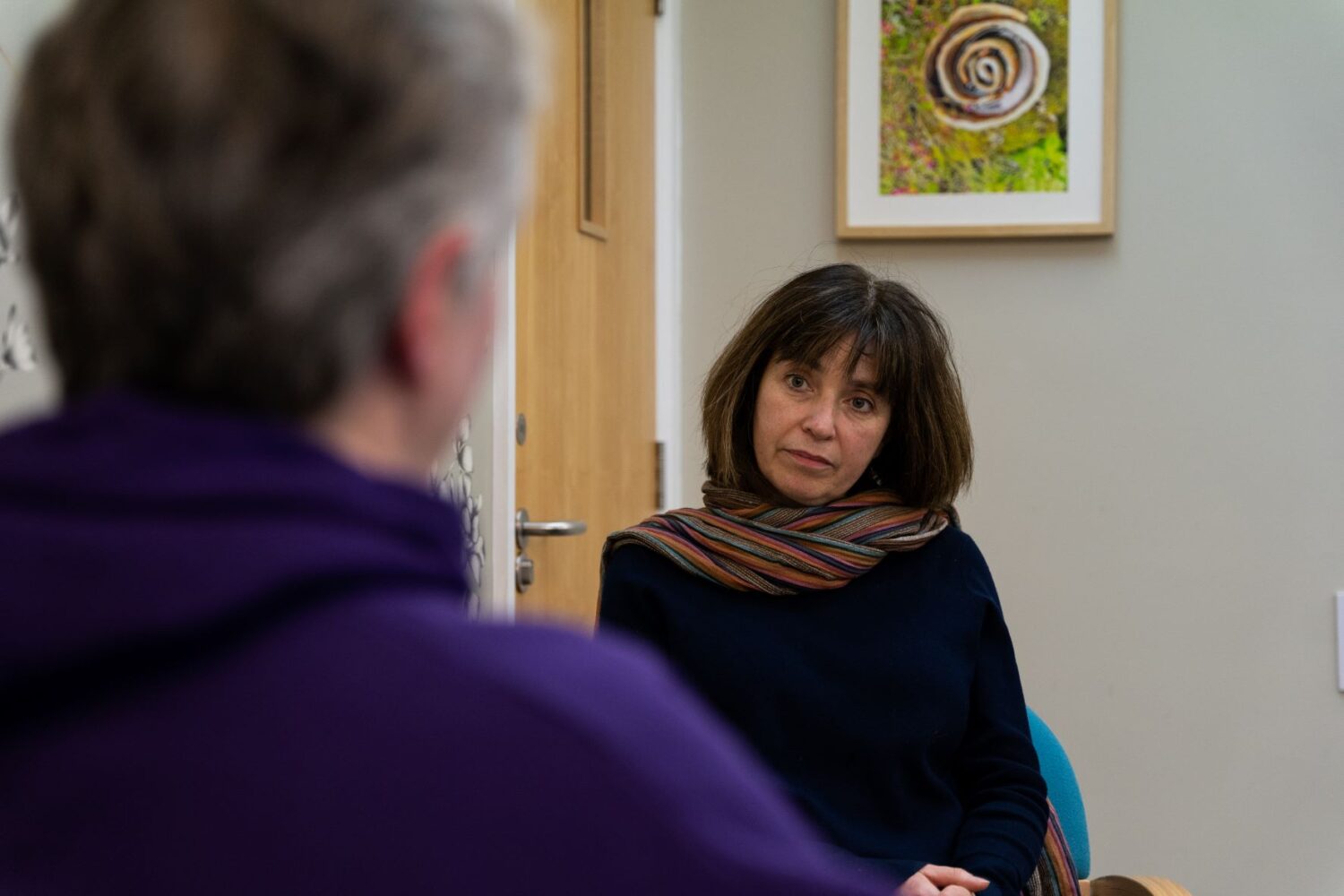 Time to Be
Time to Be is a an alternative to more traditional counselling and can offer support to those who feel counselling may not be quite appropriate for themselves. Time to Be is a model of care which involves you in finding your own ways to cope with, and talk about, loss and bereavement. It includes learning about relaxation and breathing techniques and about creating space for yourself.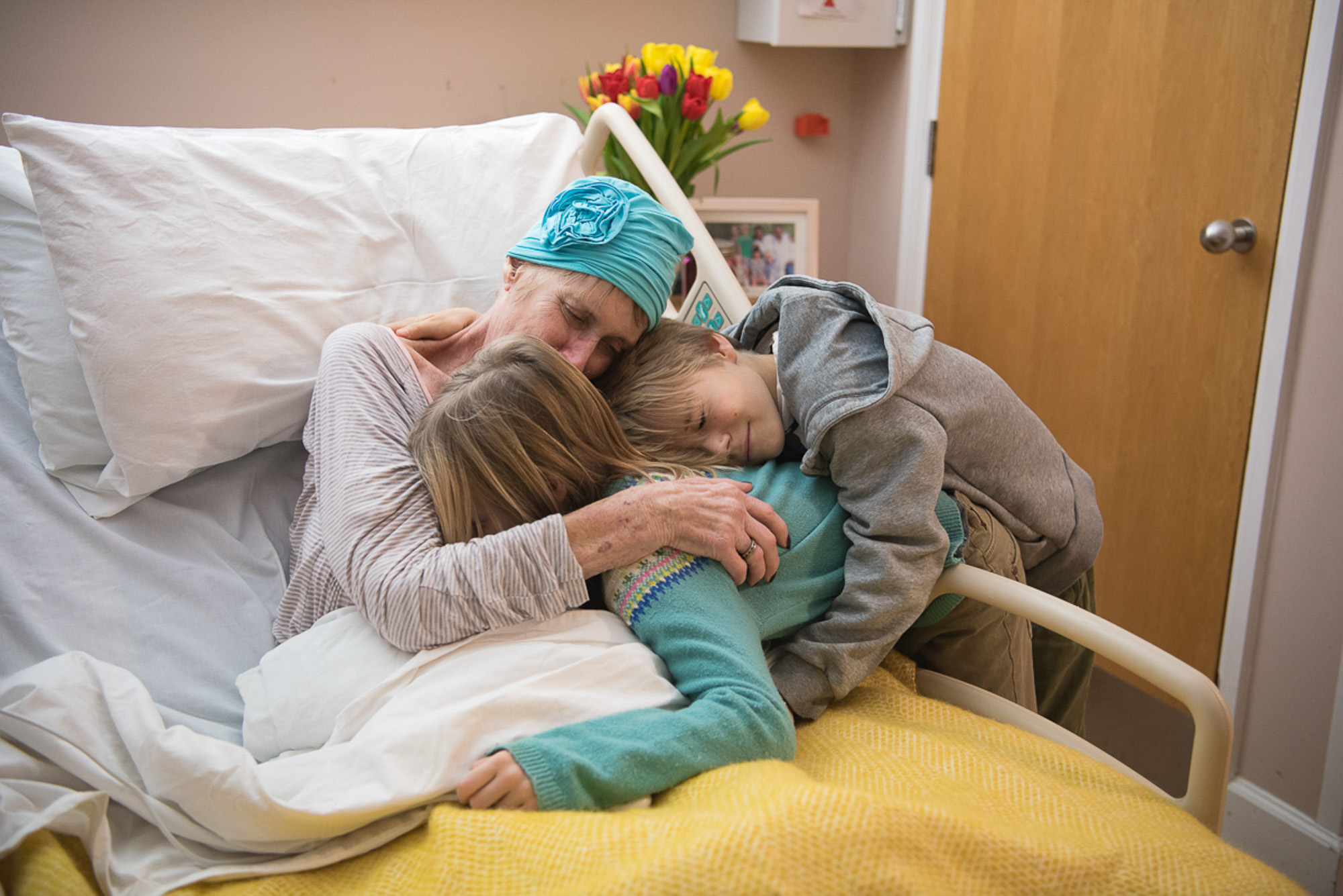 Support and Activities
Support for Families We can provide support and information for parents, grandparents and carers on how to talk to children, in relation to patients receiving Hospice care.
Consultations provide a space for family members or partners to speak together with a counsellor about their situation and any difficulties they may be facing.
CBT First Aid is focussed support to help you address a specific issue that is causing you distress or inconvenience and help you achieve a clear goal.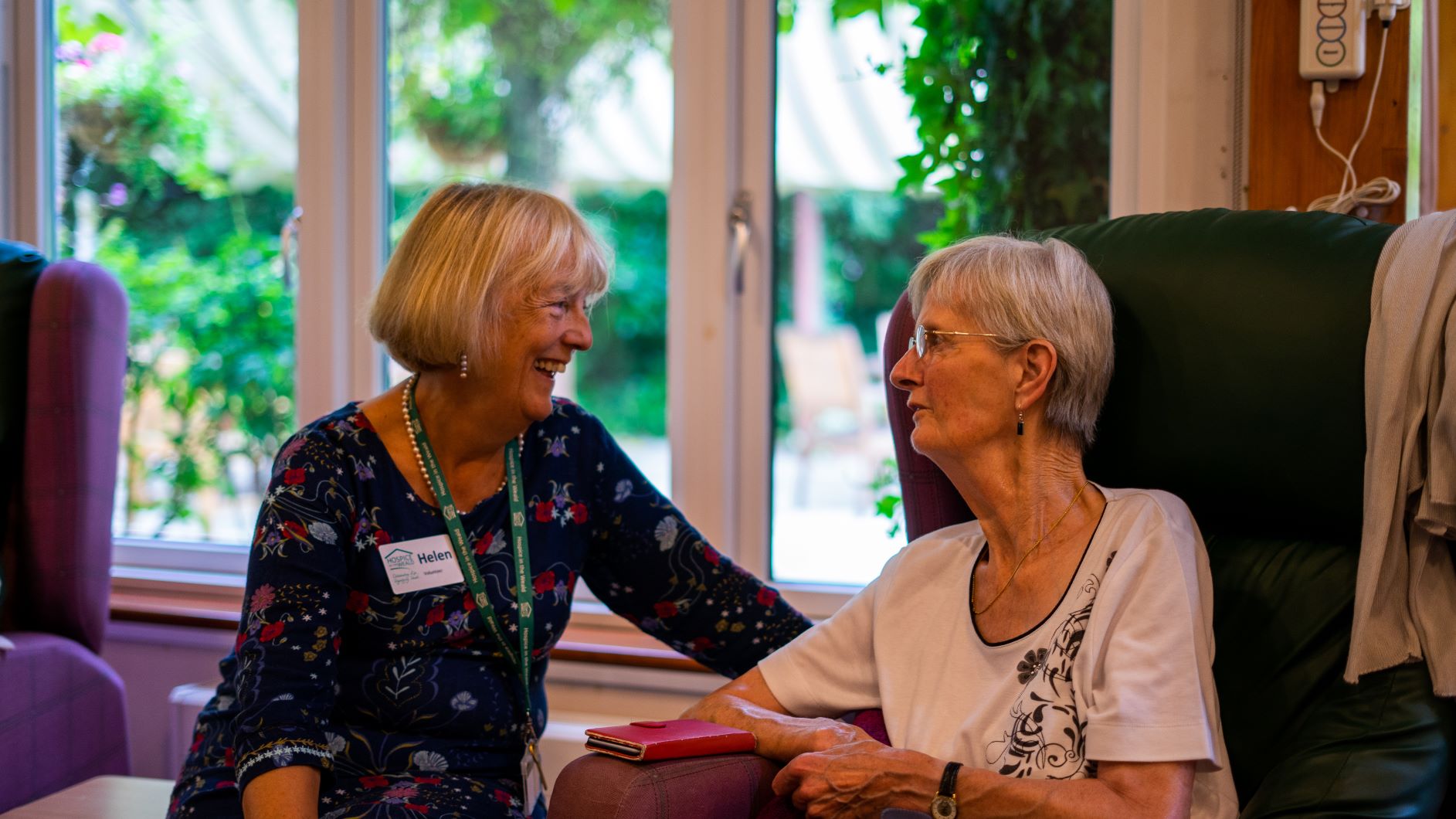 Tea Junctions
Tea Junctions are informal social gatherings where recently bereaved carers, family and friends are invited to come together so they can meet others who are going through a similar experience. We provide tea, coffee and a warm welcome and, most importantly, the opportunity to talk.
People often value the opportunity to meet others in a similar situation as well as the chance to enquire about further support available. Tea Junctions are held once a month at the Hospice and loved ones are invited within three months of bereavement.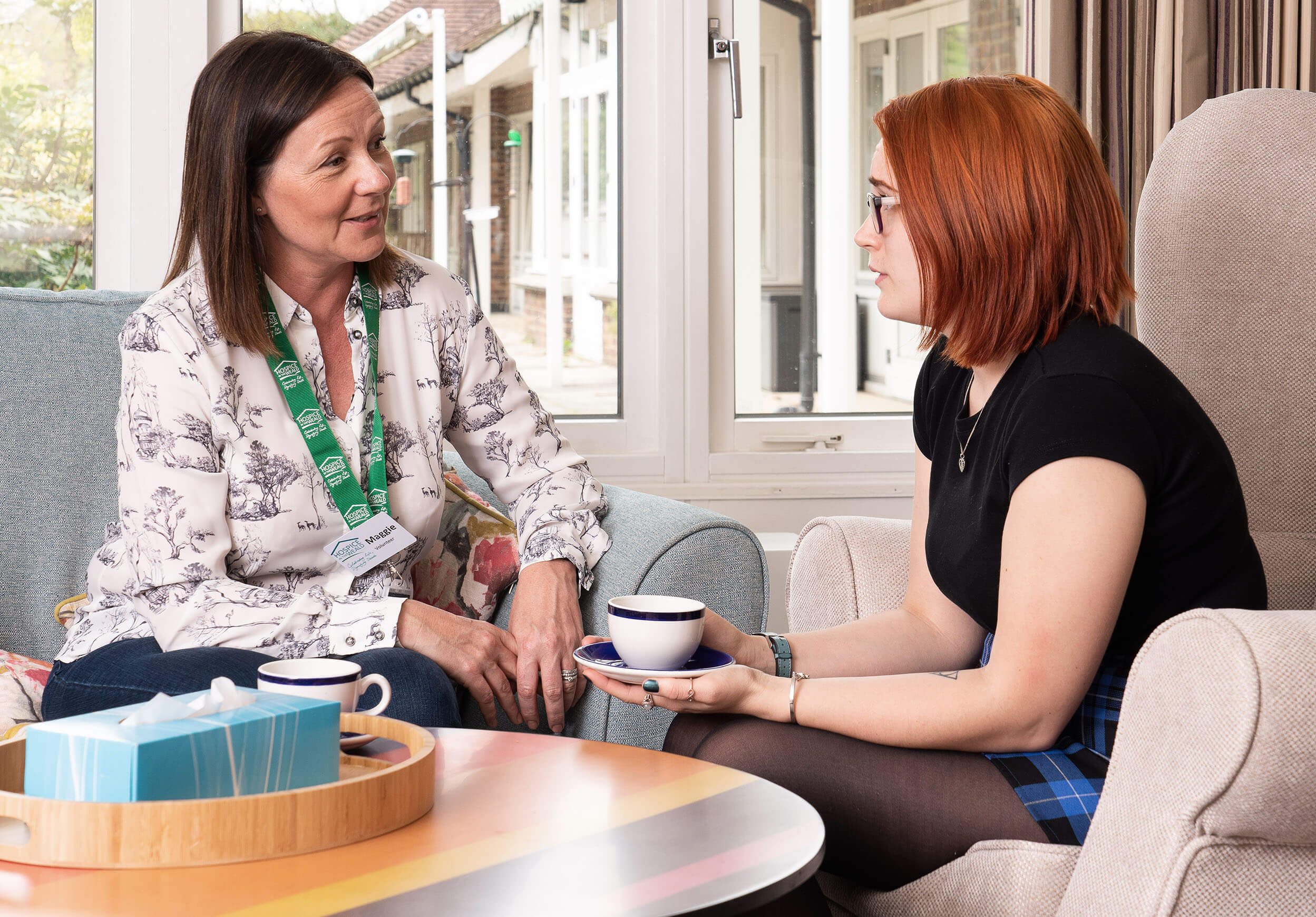 Our Support
Please contact the Counselling and Support Service to find out about our services.
Your first appointment will be an opportunity to meet with a counsellor and discuss your situation in confidence. If you then decide that counselling may be helpful, arrangements will be made for you to meet with a counsellor on a weekly basis for an agreed number of sessions. To book an introductory appointment, ring the Counselling and Support Service on 01892 820525 or email counselling@hospiceintheweald.org.uk.
Our counsellors are members of the British Association for Counselling and Psychotherapy (BACP) or equivalent professional body and the service is itself fully accredited under the BACP