Volunteering does good & it feels good too!
We would not be able to achieve all that we do without our hardworking and dedicated volunteers. Our shops rely on them! Become part of a close-knit workforce driven to help support the important work we do. Whatever your background and however little time you can spare, there will always be something of interest that you could help us with.
Whatever your background, whether you give a day or a few hours the time you spare to volunteer helps us to raise vital funds to ensure we can provide our services to patients, families and carers in the local community. There's something for everyone in our shops and our friendly teams are always looking for more people to join them in running our local charity shops and furniture shops.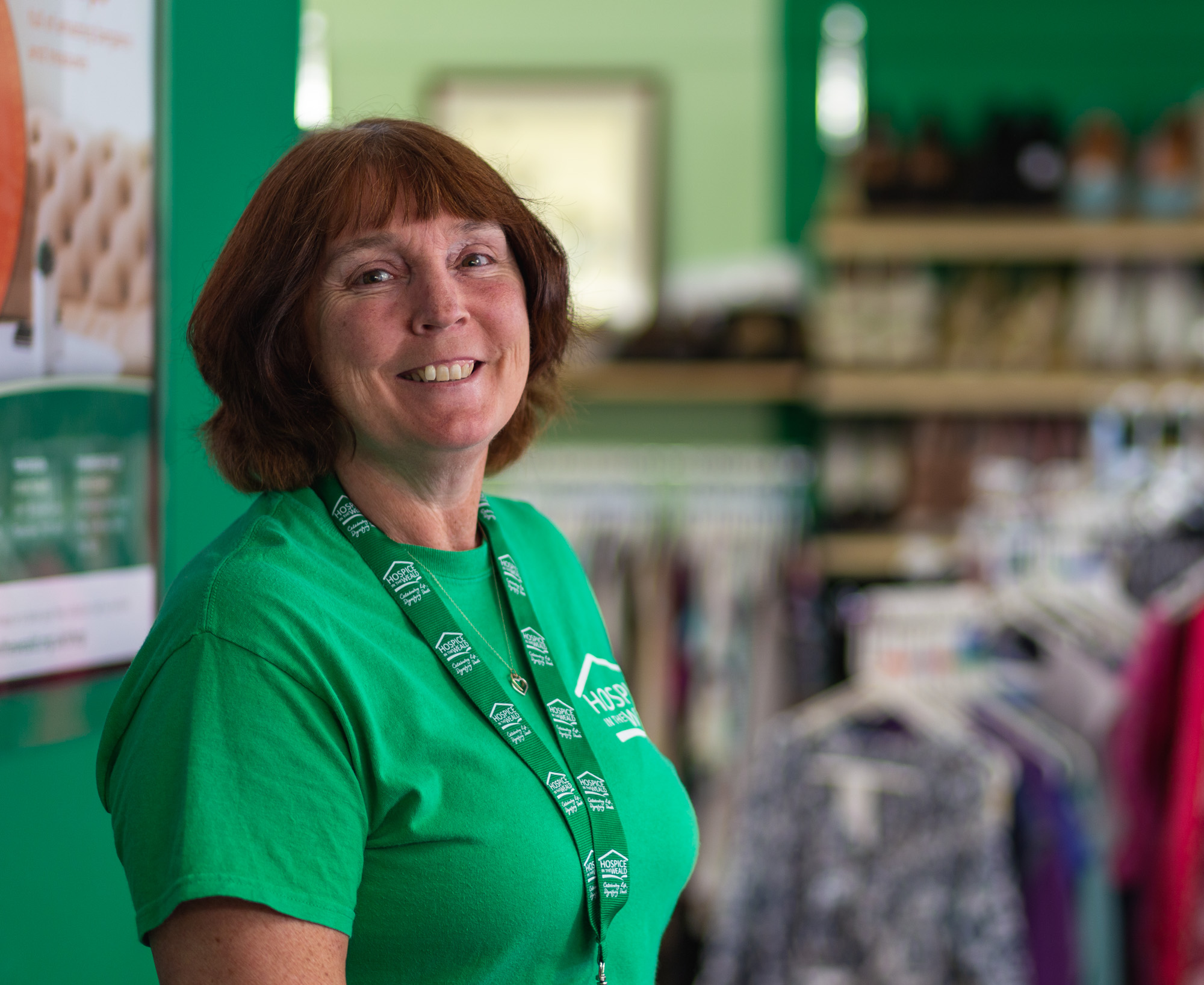 Benefits of volunteering
Whatever your working experience or life experience, you can benefit others through volunteering. You'll find your skills and talents are respected and valued in our team and we rely heavily on our volunteer workforce. Working as a volunteer can improve your career prospects and it can develop your skills, knowledge and self confidence.
Our shops successfully support the Charity, Hospice in the Weald, largely down to our hard working and dedicated volunteers who help run the show. If you want to be a part of our team then get in touch with us today.
We are particularly looking for people who can help in the following areas:
Charity Shop Volunteers: Help run our shops and raise funds to support the charity. Our busy charity shops require a lot of work and our teams make all of it possible. Help to sort stock, layout the shop, dress the windows, serve customers, decode the shop floor and much more. If you have certain skills you think will benefit us, then let us know we'd love to see where they can help us.
Office Assistant Volunteers: We run a busy operation in our office and rely heavily on volunteers to keep the shop operations running smoothly. Help us to process data, manage our till system, process lottery information, market research, design, communications and much more. The work in this role varies and if you have skills you think can help us we'll be able to find the right fit for you.
Warehouse Volunteers: We have a central hub where we distribute and sort stock for the shops so that they can run smoothly day to day. This role involves a lot of bag sorting, hanging and moving stock. It's a great place to bring a friend and get really stuck into a good shift. We also have a £2 Outlet Sale each month, on the first Friday & Saturday, that requires volunteers to help serve customers and maintain the rails.
Volunteer Van Drivers: Our vans are constantly on the road collecting donations and moving stock from shop to shop. If you have experience driving a van or lifting, then we'd love to have you onboard. You could join our furniture shop teams or warehouse team!
Online Sales Volunteers: We are always looking for new ways to generate income from donated goods. Getting the most out of donated items can sometimes mean selling online. We are looking for people to help list and scan items online to ensure we can raise funds to help support the charity.