We're extremely grateful for your donations. Thank you.
The money raised by our shops contributes significantly to the running costs of Hospice in the Weald.  In fact, every year our shops alone generate more funding for Hospice in the Weald to care for patients with a terminal illness, their families and carers, than we receive from the government.
Gift Aid your donations and increase their value
If you are a UK tax payer and choose the option to also register for Gift Aid then you'll be able to increase the sale value of those items by 25%, at no extra cost to you. Meaning we can claim an extra 25p for every £1 your donations sell for. Gift Aid is important to us and means that your donations can give so much more.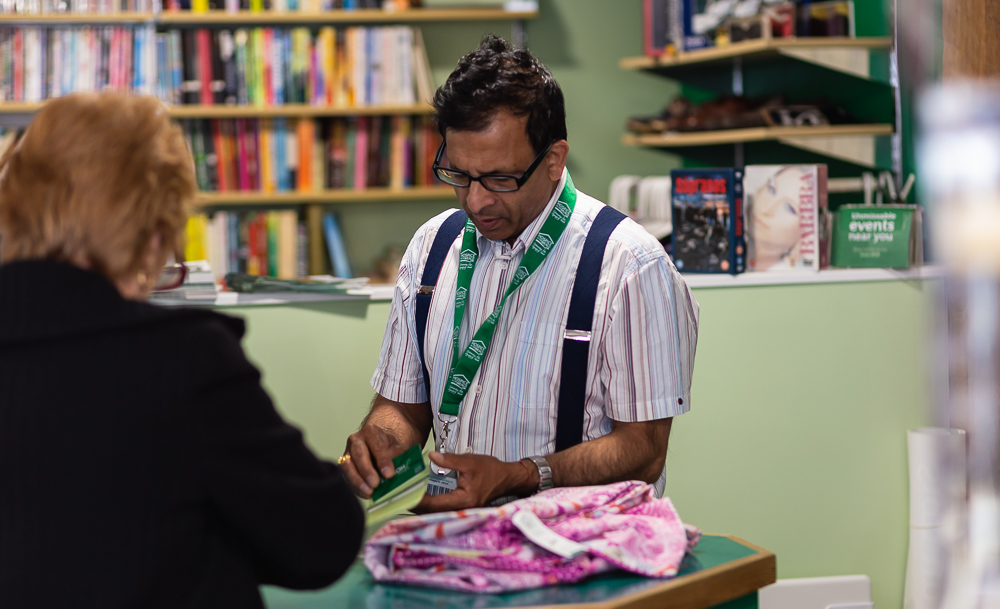 Bring your donations to our shops or Book a furniture collection
We rely on your donations so that we can continue supporting patients and those important to them with the funds that we raise. We're so lucky to have generous supporters who donate incredible items to our shops, filling them with amazing bargains and treasures for our customers to discover.
If you have items to donate bring them along to our shops and we'll gratefully receive them. If you're looking to donate furniture we can come and collect it from you. Simply fill out the form below and book a collection.
Book a Furniture Collection
We are always looking for great donations for our popular furniture shops. If you are moving house, having a clear out or just looking for a new sofa, your donations can make a big difference and are always gratefully received.
Our collection service is extremely popular and we currently have around a 2-3 week lead time.
What items do you accept?
We accept all saleable items. By saleable we mean items that aren't broken, damaged or soiled in any way. In a condition you'd be happy paying for pre-loved items.
When it comes to soft furnishings we require Fire Safety Labels to be able to sell these to customers.
Do I need to book a slot to donate my items?
You don't need to book a slot, you can arrive at any time during our opening hours. We ask that no one leaves items outside the shop.
If you have lots of donations it might be helpful to call the shop ahead of arriving so that they can make room if needed.
Do you collect donations?
We offer a furniture collection service. You can book a collection with us via the form on this page.
We aren't able to collect other donations from you and ask that you drop these off with us at one of our shops.