The In-Patient Ward at Pembury has 15 individual rooms for symptom control and end of life care. We offer personalised care to suit each patient's physical, emotional and spiritual needs, as well as caring for and supporting those important to the patient. This might be family members, or friends.
Without seeing it for yourself, it can be difficult to imagine what our In-Patient Ward is like. It's often described by patients and their loved ones as a calm, tranquil and peaceful place to be – almost a haven. Some rooms face out onto beautiful apple orchards, whilst others open into our stunning Hospice gardens. All the rooms are individual and have their own bathroom. We know how important it is to be close to loved ones, and have worked hard to ensure every patient still has time with their families throughout the COVID crisis. We will always be flexible and accommodating for each family, whatever their needs.
The In-Patient Ward team is made up of Clinical Nurse Specialists, Staff Nurses, Specialty Doctors, Consultants, Hospice Paramedics and Nursing Assistants.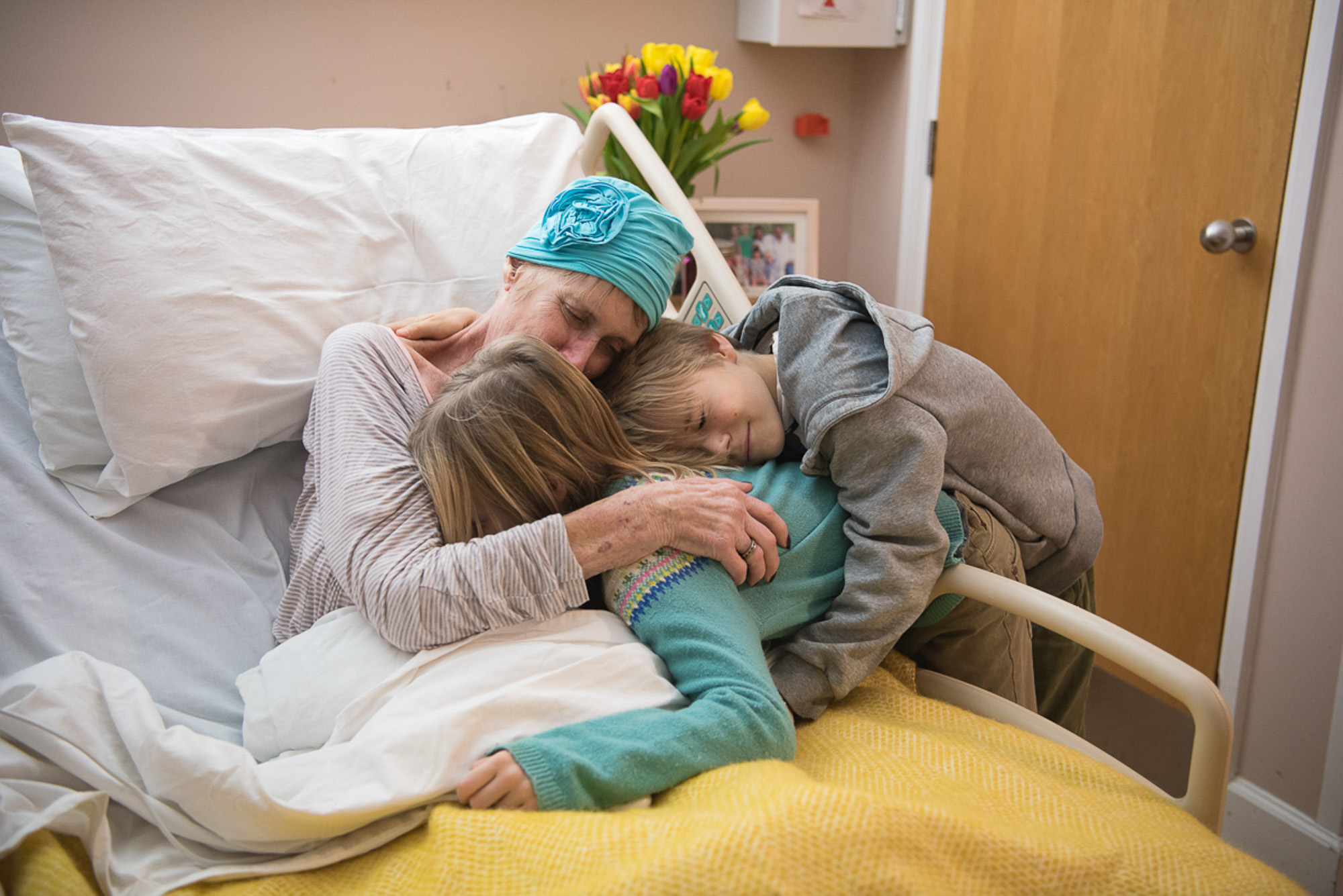 Visiting the Ward
There are no visiting hours on the Ward, family and friends can visit at any time of the day or night. Pets can also visit with prior arrangement. At present, visitors must follow guidance for COVID and adhere to certain measures.
Whilst staying at the Hospice you may also be visited by our Physiotherapists, Occupational Therapists, Chaplains, Counsellors, or any other member of the team you may need.
The In-Patient Ward at the Hospice is a bright, warm and welcoming place to be. An admission to the Ward can be arranged by your Hospice Outreach Service Nurse, or by contacting us to find out more.
Some of our staff specialise in specific conditions and as part of our personalised approach to caring for you, and those important to you, we will ensure you always receive care and advice most specific to your circumstances.
Other ways we can help
We offer a wide range of services to help make living with a terminal illness easier and more comfortable. We treat everyone as individuals to help find what works for you and help you make the right choices.