Cottage Hospice is a home from home for patients and those important to them.
At Cottage Hospice, patients are cared for by their loved ones (family caregivers), with support from Hospice staff and specially trained volunteers.
Often, families are best placed to provide the care for their loved ones, but doing this at home can be daunting or distressing. At Cottage Hospice, families continue to care for their loved one in the same way that they would at home, but with extra support just outside their door 24 hours a day should they need it.
Cottage Hospice is the first of its kind in the UK.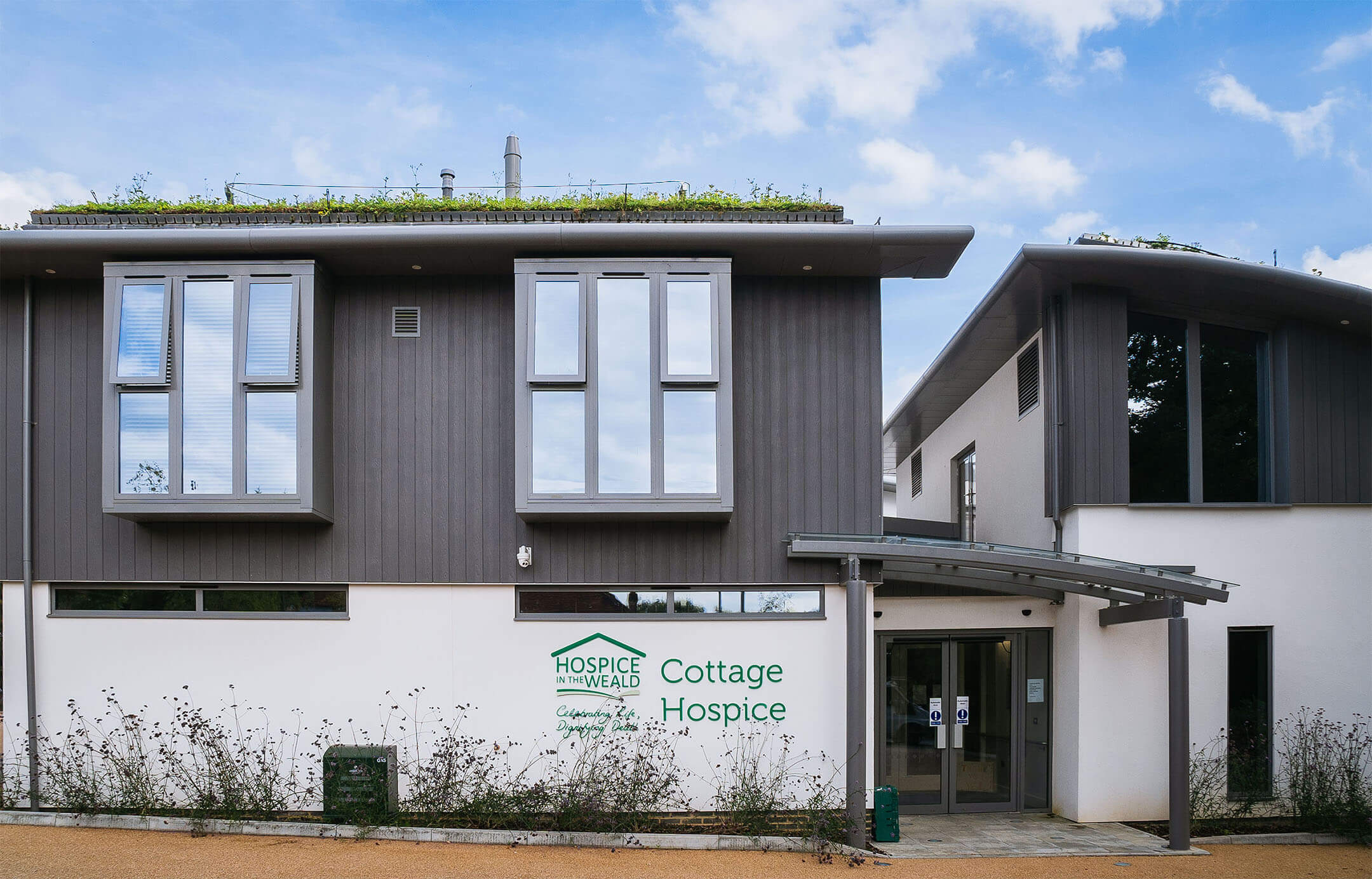 A home from home environment
Cottage Hospice is a home from home. All 10 rooms are fully equipped and allow patients to comfortably keep their family close to them. You can bring anything with you for your room to make sure you still have your home comforts. This could be anything from soft furnishings to pictures.
In the rooms, the beds are at the centre, making sure that patients are at the centre of everything we do and that they are still with their family when it matters most. There is a second bed, or a sofa bed in each room and there are also two guest rooms available for additional visitors.
The Cottage Hospice team is made up of Clinical Nurse Specialists, Staff Nurses, Specialty Doctors, Consultants, Hospice Paramedics and Nursing Assistants.
To find out more about Cottage Hospice phone 01435 512500
Cottage Hospice is a very calm, sociable and relaxing environment: there's a café, shared kitchen, garden and a number of quiet areas where family caregivers can go to have a break, take some time to reflect, or meet others, if they wish to do so.
It's incredibly important that you take a break when caring for a loved one as it can be tiring and overwhelming in the final weeks of life; you can recharge and unwind – looking after yourself means you'll provide the very best care you can. Family caregivers can take a step back at any time and be in the knowledge that their loved one will safe and cared for.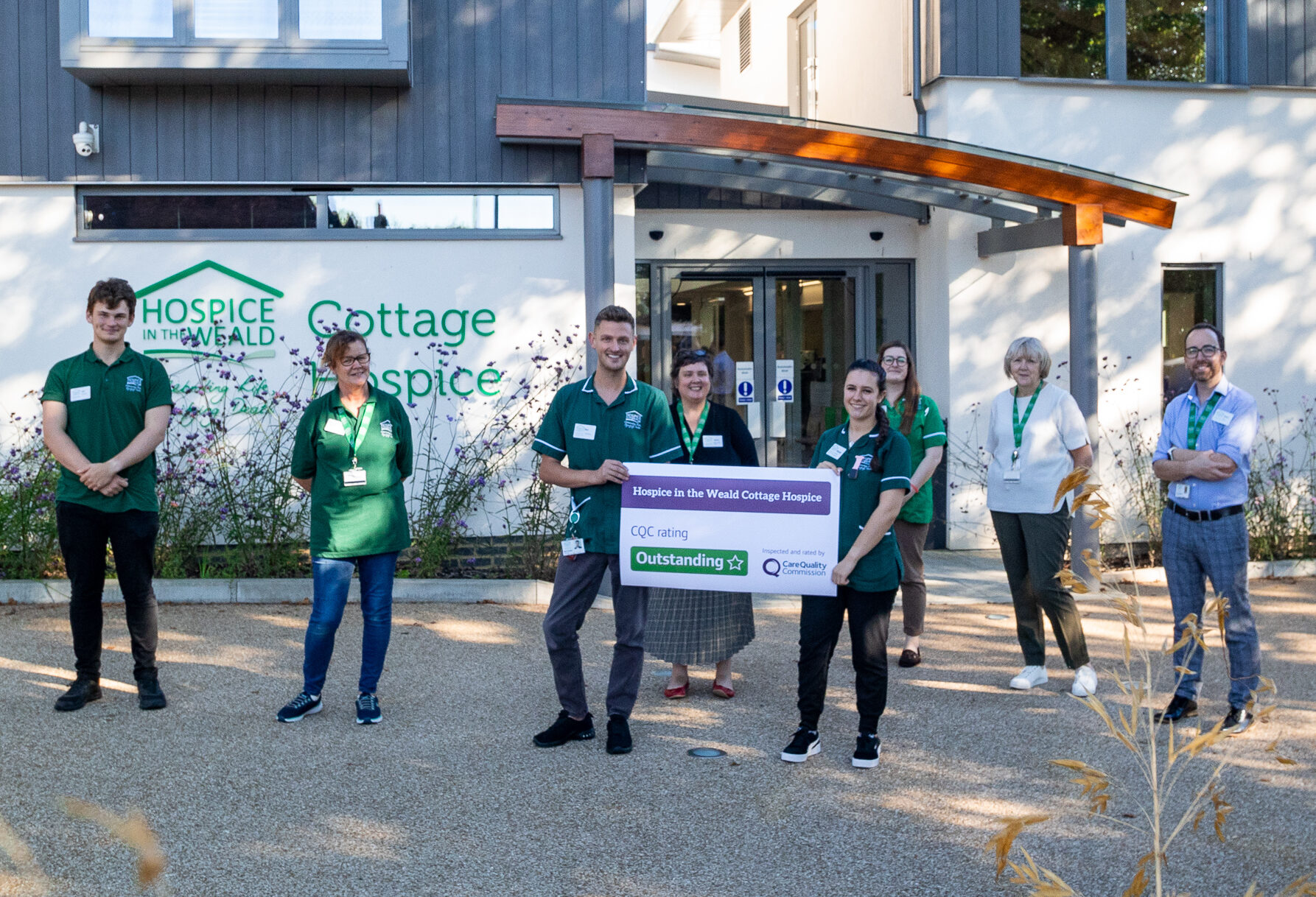 CQC Rating - Outstanding!
"Having such a positive CQC result is important for us; it rubber stamps the excellent care provided by the dedicated staff and volunteers. It also gives our local community and colleagues the reassurance they need when considering Cottage Hospice for their loved ones and patients" – Kerry Norman, Head of Cottage Hospice