Nick, who has been Acting Chief Executive for the last nine months, has held various leadership roles at the Hospice since 2011 and has now been appointed as Chief Executive on a permanent basis. Having previously worked in healthcare and retail, Nick has a Masters degree in Hospice Leadership from Lancaster University.
"It's such a privilege to be given this opportunity," said Nick. "Given the challenges we've all faced during the pandemic, Hospice and end-of-life care has never been more important. As Chief Executive, you are only a custodian of this special place for a short period of time, and my aim is to make a difference during the time I lead the organisation and leave it in a better position for the future.
"Our Hospice is rooted in the community and we want to ensure that everyone is aware of how we can support them or their loved one not just in their final weeks, but in the last year of their life. We want to help people get the most out of the time they have left, so that they can celebrate their life and plan for their death."
"I'm looking forward to working with our exceptional staff and volunteers to continue to deliver outstanding end of life care and want to take this opportunity to thank our valued supporters who help to raise over £8 million every year to ensure we can care for local families."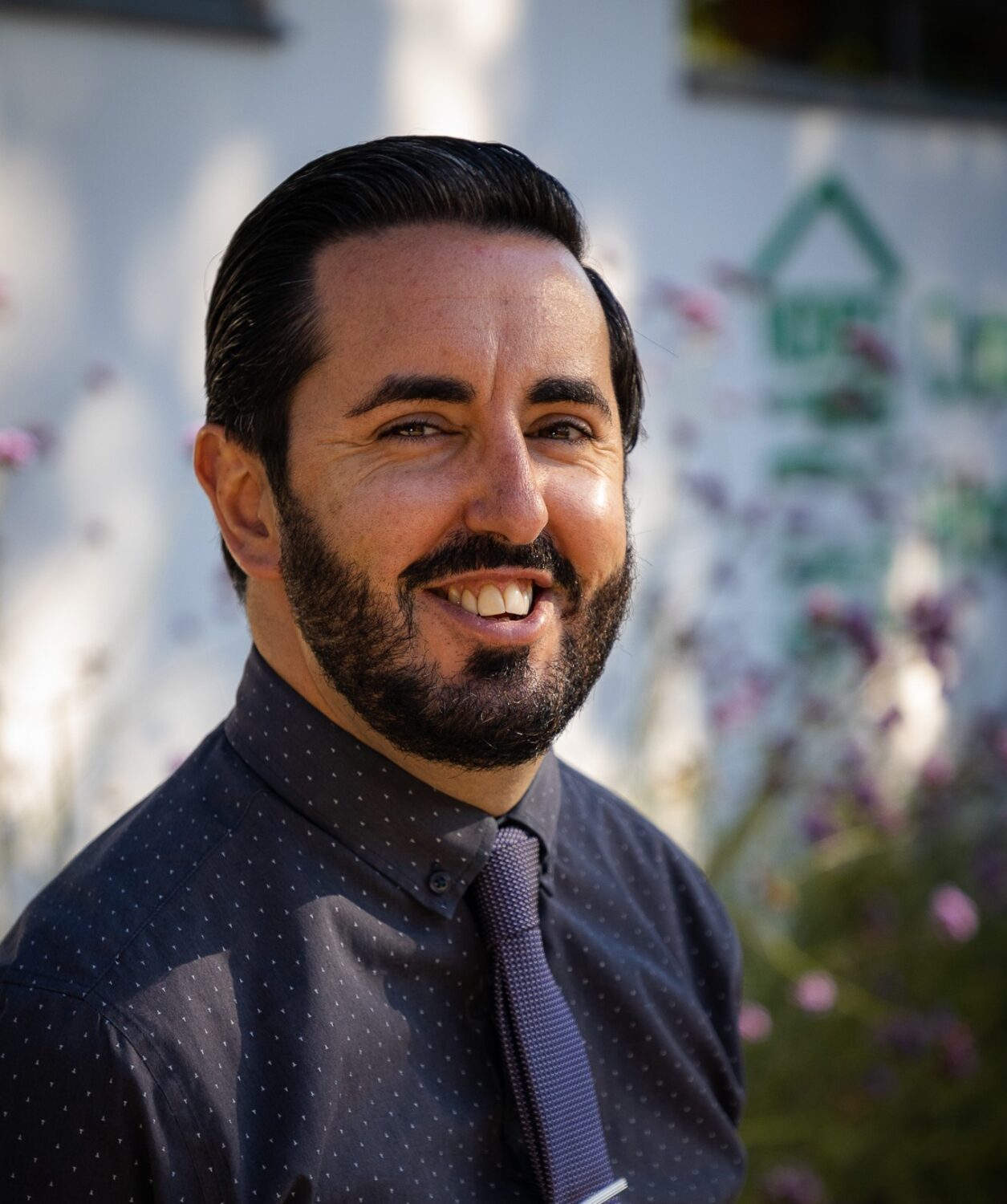 Looking to the future
Nick will lead the development of a new Children's Service which will provide support, care and advice for children with life limiting conditions and their families much closer to home. Working in collaboration with other local and national providers of care for children, the new service aims to reduce the need for hospital trips and ease the strain on families at an already difficult time.
Patients and families adjusting to a diagnosis of terminal illness will also be welcomed back to the Hospice in person in the coming months, with tailored programmes of support as part of the new Living Well Service (formerly known as Hospice Day Service).
Cottage Hospice
As former Development and Income Generation Director, Nick oversaw the creation of the pioneering Cottage Hospice, the first of its kind in the UK where patients are cared for by their loved ones in a home from home environment, with support from Hospice staff and trained volunteers. Cottage Hospice was awarded 'Outstanding' from the Care Quality Commission in its first inspection last year.
"Having grown up near Five Ashes I've long appreciated the beautiful view of the Weald where Cottage Hospice now stands. It brings me tremendous pride to see the incredible care and support that Cottage Hospice has brought to families since its launch, and we want to continue to ensure families choose Cottage Hospice when it is right for them."
Looking to the future, Nick said: "One of our key challenges is to encourage open conversations about death and dying, and the care and support we all hope to receive. Death is going to happen to us all but with the right support, at the right time, we can all plan for a 'good death' which is what everyone deserves."
Gary Withers, the Hospice's Chairman of Trustees, said:
"We asked Nick Farthing to take on the role of Acting Chief Executive in April and he has worked diligently and successfully over the last nine months.  I would like to thank Nick for his hard work in the last few months and he will continue to have the full support of Trustees as he steps into the Chief Executive role on a permanent basis."