Living Well is an inviting and welcoming space where people can come to have fun, socialise and relax, and work towards their goals.
Based out of the Hospice in Pembury, the Living Well Centre provides a space for patients and those important to them to come and adjust, together and separately, to the reality that they or their loved one has been diagnosed with a terminal illness.
We have a number of groups and activities to get involved with. We encourage and support you to be independent and to feel empowered to make choices about how you spend your time with us. We'll work with you to find out what matters to you, and what you'd like to achieve to help you build a personalised programme of activities and therapies based on your needs.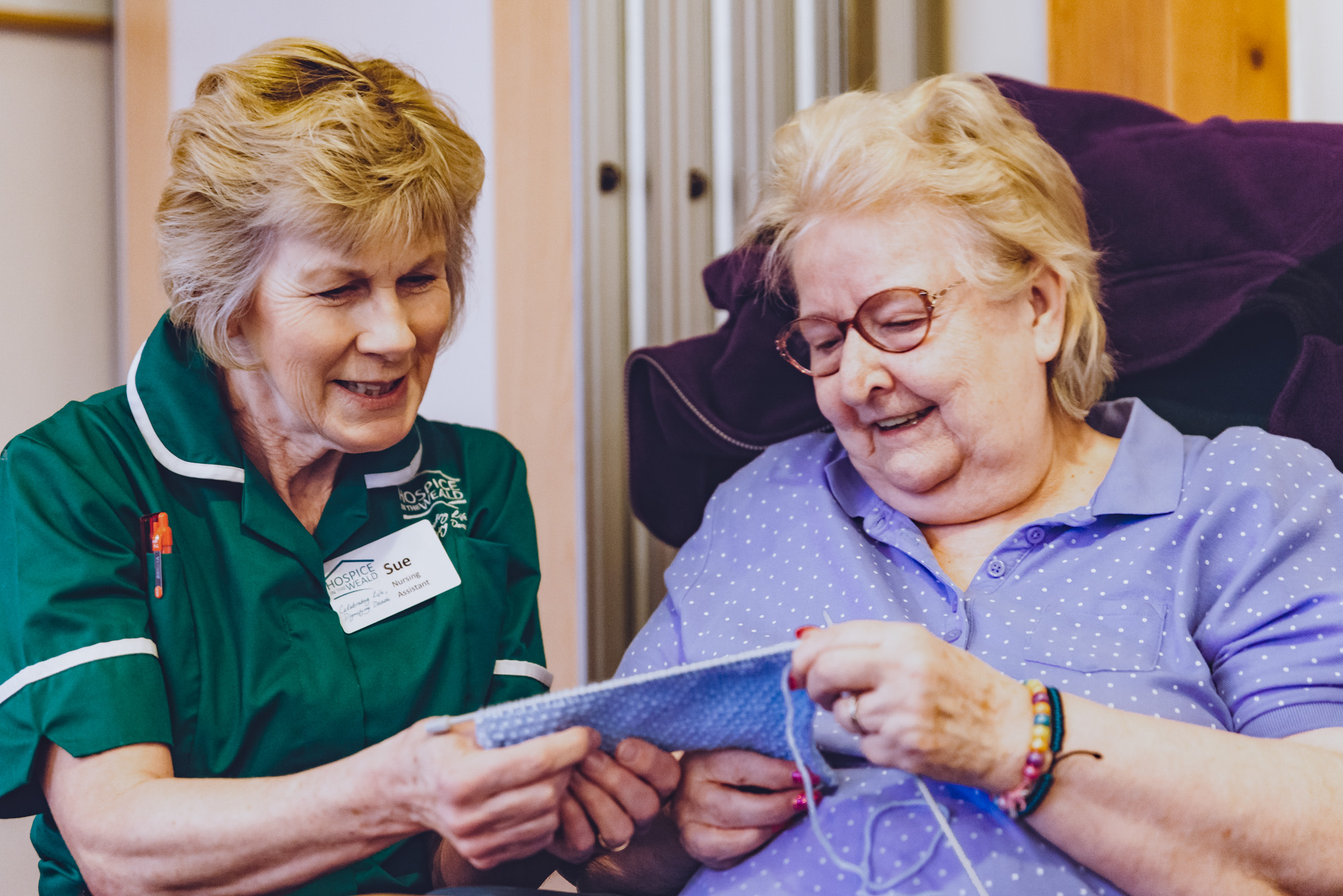 Is Living Well right for me and my loved ones?
Living Well is designed to meet the needs of patients and those important to them and the service is aimed at people with a terminal diagnosis. We focus on empowering you to make choices based on the things that are important to you. When you start coming to Living Well, we'll complete a Holistic Needs Assessment with you. This offers an opportunity for us to have a detailed conversation about the things that matter to you, gather some information on your illness and symptom management as well as how you are feeling. We then develop a 12-week personalised programme of activities based on the things you value most. This personal goal setting approach enables us to support people to do what matters to them in the best way they can, while they can.
The Living Well team is made up of Nursing Assistants, complementary therapists, physiotherapists, occupational therapists, chaplains, counsellors and volunteers. The team help and support patients and those important to them to feel empowered to make choices and decisions based on their individual needs and wherever possible, encourage supported self-management.
The Living Well Centre at the Hospice is bright, airy and looks out over our beautiful Hospice gardens. We can open the space up for you to sit outside when the weather is good, as well as walk around the gardens and our Labyrinth. We also offer private, intimate complementary therapy and counselling rooms as well as access to the Hospice gym.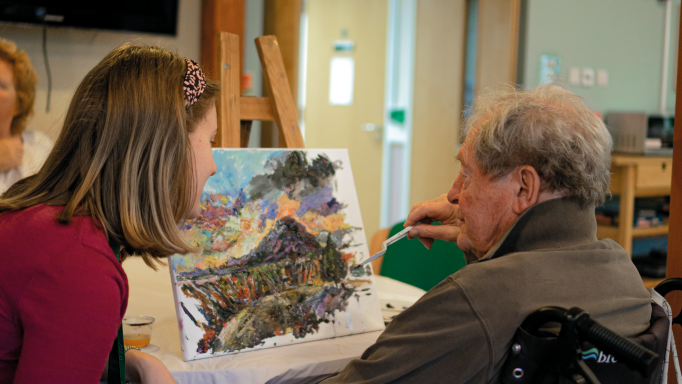 Help for friends, loved ones, carers and those important to me
Living Well is not just for patients. We understand how challenging it can be coming to terms with a terminal diagnosis of a friend or loved one and the impact this can have. The changes in relationships and dynamics can be incredibly difficult to adjust to. Living Well offers support to carers and loved ones as well as patients and recognises the importance of offering support at this time and how individual and personalised this needs to be. We offer counselling services, talking therapies, creative therapies as well as a number of complementary therapies for carers and would welcome the opportunity to discuss your needs and goals with you.
To find out more about Living Well phone 01892 820500 or complete this form
Other support on offer to you