In May 2014 Glen's wife Doreen was diagnosed, after a short illness, with cancer of the oesophagus. Glen tells us how volunteering at Hospice in the Weald is his way of giving back.
Emotionally, it was devastating to be told that your lifelong partner has been diagnosed with terminal illness. Suddenly you're faced with a situation within which you feel totally lost and helpless. What can I do? Where can I turn?
I will always be grateful that we were referred to Hospice in the Weald. I didn't know much about their work then, and never gave them much thought to be honest, but having experienced their care and support I will now help as much as I can.
When we attended the Hospice, all the staff we met were helpful, informative and helped us both understand what was happening and what support they would give. My wife, Doreen, received the greatest care through Hospice in the Home.
Nothing was too much trouble and when her condition became too difficult to handle at home she was admitted into the In Patient Unit, where again the staff cared for her through symptom control and pain management to the end. Throughout this time they also supported me and my family, so being a volunteer is my way of saying thank you.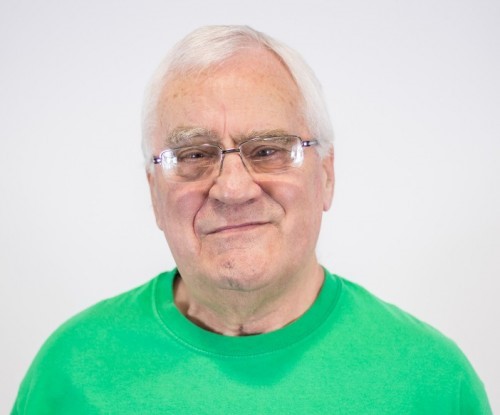 I am now a volunteer in Hospice Day Service every Thursday 9.30 till 4 helping in a friendly team to support patients through the day. It is such a privilege to share this time with them. I help serve lunches to the patients. I'll sit down and have a chat with a cup of tea and even play games with them. I'm there to be a friend, and make sure they're as comfortable as possible.
I am also an Ambassador going out on behalf of Hospice in the Weald to events to say a few words of thanks, and also to groups to give a 30 to 45 minute talk/presentation on the work of the Hospice.
It is rewarding and fulfilling to feel part of such a great team, meeting people and helping people, who like me, are faced with the challenge of a loved one having terminal illness.
It's also good to share with groups the excellent services that the Hospice provide. Volunteering is my way of saying thank you.