There will be no rest this Bank Holiday weekend for Paddock Wood's Joe Martin as he takes on the Tonbridge Triathlon in aid of Hospice in the Weald.
Joe is facing an 800-metre swim, followed by a 50-kilometre cycle and will finish off with a 10-kilometre run at the event being held at Tonbridge School's sport centre on Monday 2 May.
Though Joe has previously completed the London to Paris and London to Brighton bike rides this will be his first triathlon and he is being kept on his toes by seasoned challenge events Hospice supporter Steve Lindsey who is supporting him in with his training for the event.
Joe has Cerebral Palsy but sees this as no obstacle, explaining that he has made some adaptations to his bike and is training hard with Steve's support and encouragement.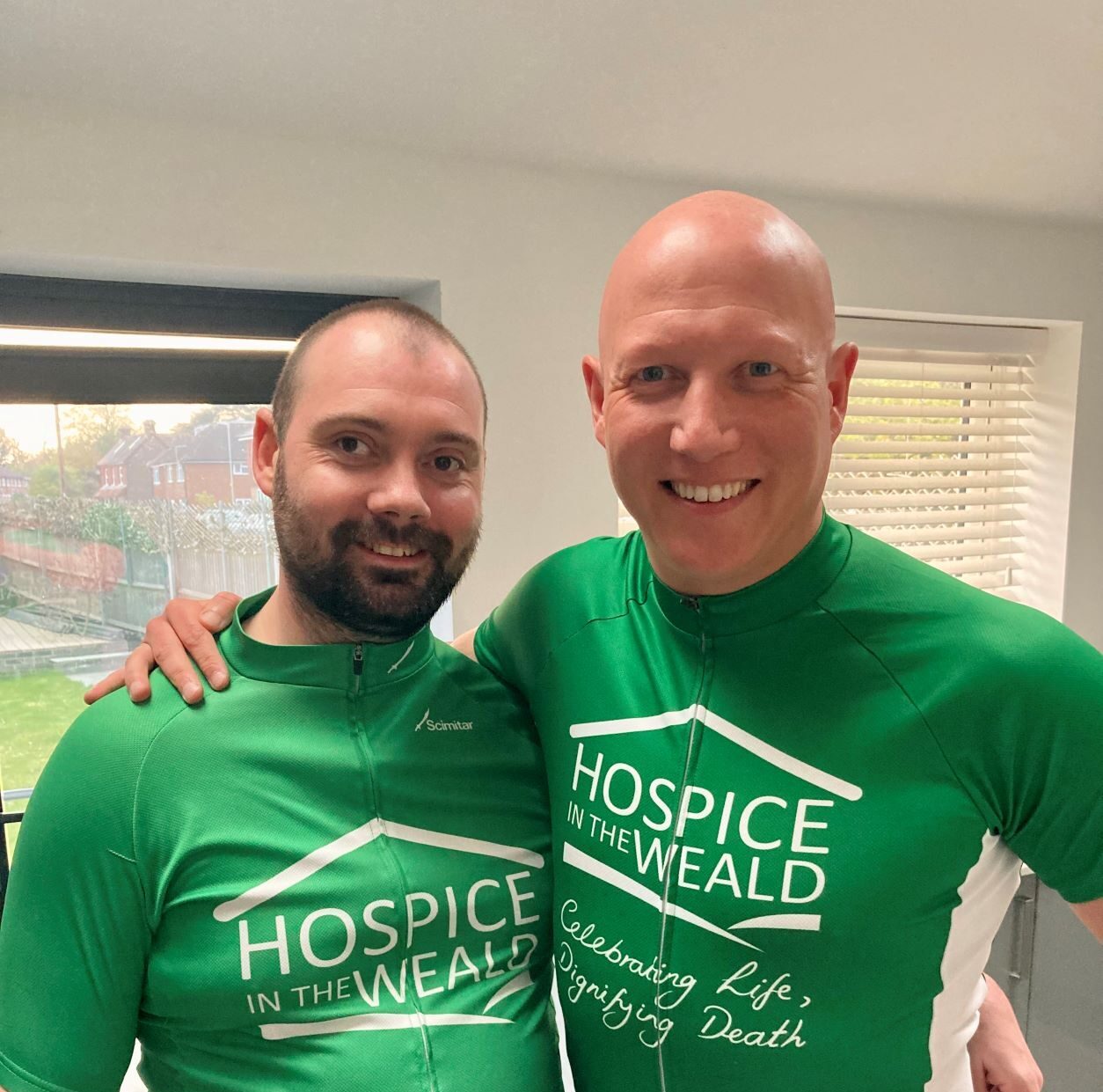 "I'm excited and a bit nervous," said Joe. "I'm hitting the pool twice a week, having done a few training runs and am doing bike work up the hills in Paddock Wood. I didn't want to do it on my own so it's great that Steve is there to support me with the training. He is a bit of a task-master but he knows all about it having done so many challenges himself over the years.
"Hospice in the Weald is my local charity and a great cause. I've known a few people who work there and they do such good work caring for terminally ill patients."
Training buddy Steve, who has raised thousands of pounds though fundraising challenges in memory of his cousin who was cared for at the Hospice and is now a Hospice Ambassador, said: "What Joe is doing is nothing short of amazing. He is such a positive, driven individual and I know he will give it all he's got."
Joe is hoping to raise £1,000 for Hospice in the Weald and is already well on the way thanks to the generosity of regulars at his local pub, The Foresters Arms in Paddock Wood.