Hospice in the Weald and Tonbridge School have announced a new partnership which aims to greatly benefit the wider community. The news comes as the Hospice plans a series of events throughout 2020 to celebrate its 40th anniversary of providing vital care services in West Kent and Northern East Sussex.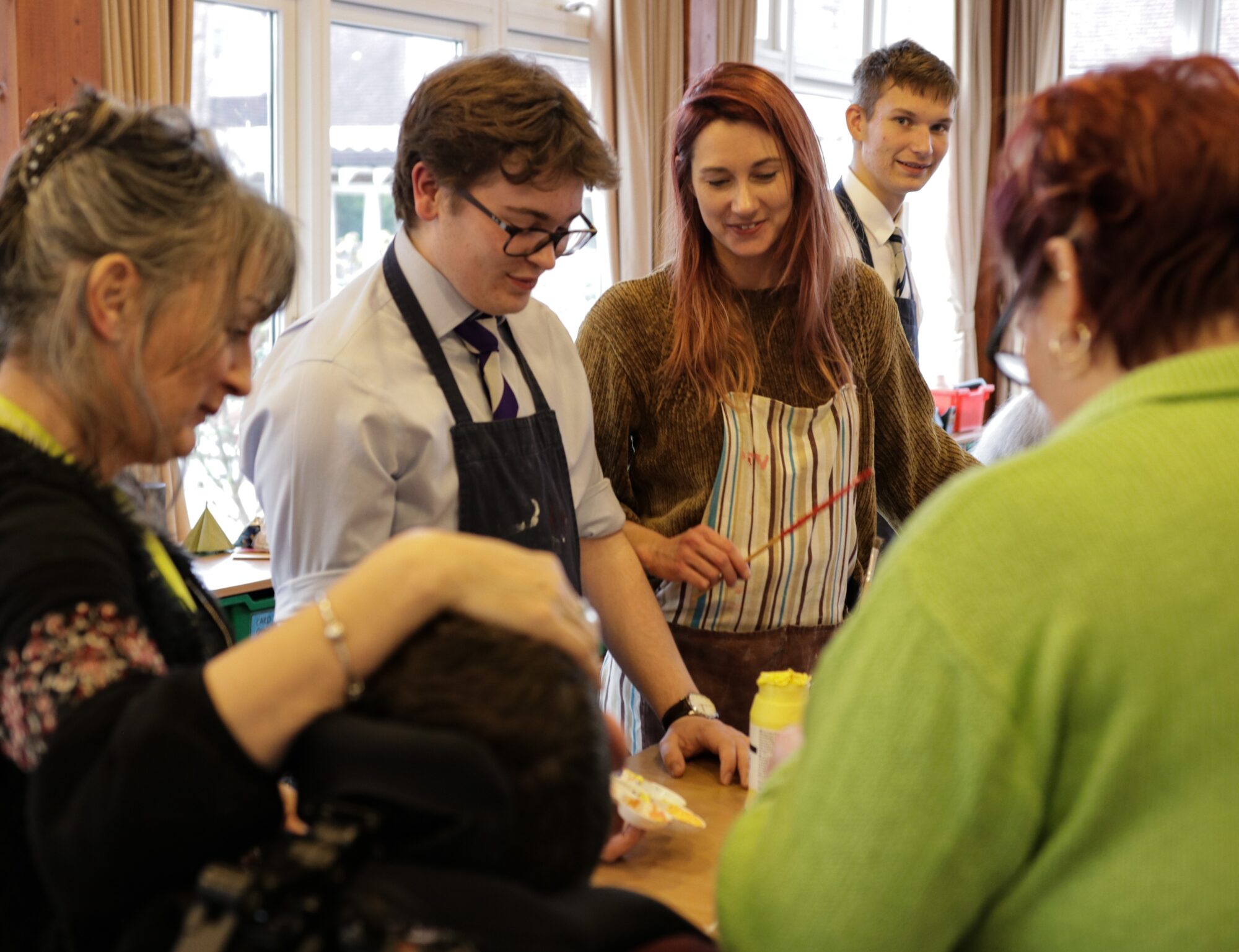 The partnership will see Tonbridge boys and staff taking part in a variety of voluntary and fundraising activities, while the school will also be hosting a series of Hospice events. These include an 'Art of the Weald' exhibition, taking place in the school's OBS Gallery, which will showcase high-quality, local artwork and sculpture on Saturday 28 and Sunday 29 March. An 'open gardens' event at the school over the same weekend will also help to raise vital funds for the Hospice.
Tonbridge boys have already started working with the Hospice as part of their weekly volunteering activities. They spend time with patients and families on the In-Patient Ward and help lead various projects in the areas of marketing, retail and fundraising, gaining valuable work experience and skills at the same time.
Spending time with patients and families in Hospice Day Service and on the Ward will enable the boys to learn about the complexities of end-of-life care and symptom control in the most practical way, while their roles in fundraising will encompass everything from developing marketing analytics skills to film production.
Rob Woolley, Chief Executive at Hospice in the Weald, said: "We are delighted to be partnering with Tonbridge in our anniversary year. There are many ways in which we are planning to work together in this exciting new venture, which reflects how both Tonbridge School and the Hospice are part of the community. Both organisations, and those living in the local area, will benefit from this partnership, alongside our patients, families and carers."
James Priory, Headmaster of Tonbridge, added: "We are proud to be teaming up with Hospice in the Weald and we have the greatest admiration for the role it plays in the lives of so many people. A key part of a Tonbridge education is that our boys develop a keen sense of social responsibility and learn the importance of helping others. They have an excellent opportunity to gain all sorts of skills by working closely with Hospice staff and contributing to the charity's vital work."
The partnership commences with Carols at Christmas, a sold-out fundraising event taking place on Tuesday 17 December in Tonbridge School's Chapel, being hosted by TV celebrity Len Goodman.
The Hospice's gala dinner, in celebration of its 40 years in the community, will be held at the school on Saturday 27 June.