One of our volunteer ambassadors, Glen, took on the Ultra Challenge Thames Bridges Trek – here he writes about the challenge…
"On Saturday September 11th I took part in the Ultra Challenge 25k Thames Bridges Trek. It was truly an exciting adventure walking 15 ½ miles in aid of Hospice in the Weald. The event attracted over 2200 walkers all supporting their chosen charities.
The Trek started at Bishop's Park, Fulham, zig zagging 16 London bridges from Putney Bridge, with a half way rest break at the Oval Cricket Ground, then on to Tower Bridge, finishing in Southwark Park Bermondsey where we received our reward – a medal, a finishers T shirt, a meal and a rest!!
The Trek took us alongside the River Thames, passing many of London's famed landmarks – Battersea Park, Houses of Parliament, Big Ben, London Eye, Lambeth Palace, Tower Bridge giving us some fantastic views along the Thames. A really memorable day. The camaraderie was a pleasure to witness from the start to the finish.
I took on the challenge to support the amazing work provided by Hospice in the Weald. All their services are free of charge giving valuable support to terminally ill patients and their loved ones. I know from personal experience how much that means.
Thanks to all who supported me for the Trek through JustGiving and cash donations. The total to date is £1105.00. Your support was much appreciated."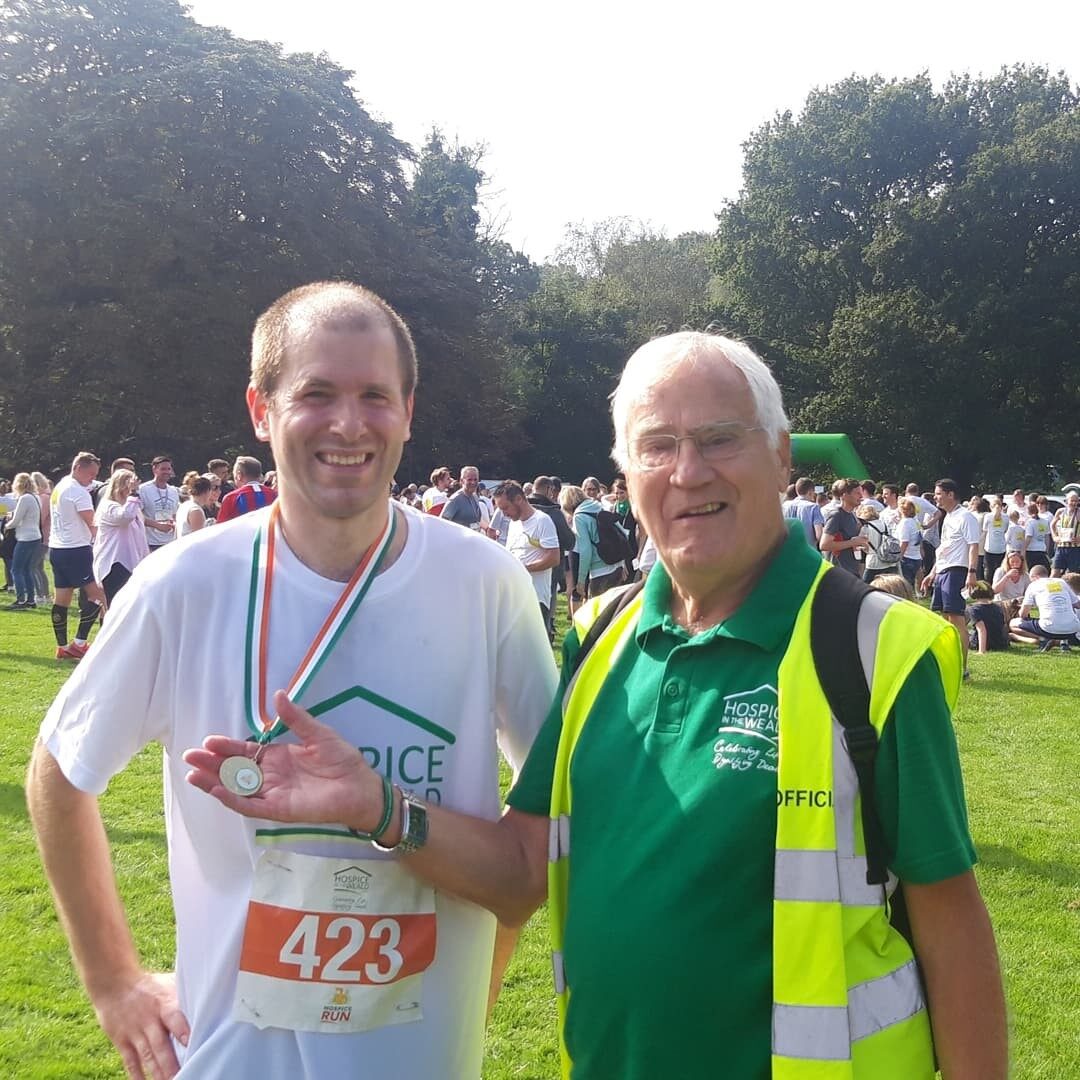 "On Sunday September 19th I volunteered as a Marshal at Hospice Run in Tunbridge Wells. My grandson, Ricky, has taken part in this event several times over the years so I was pleased this time to cheer him on and meet him at the finish."