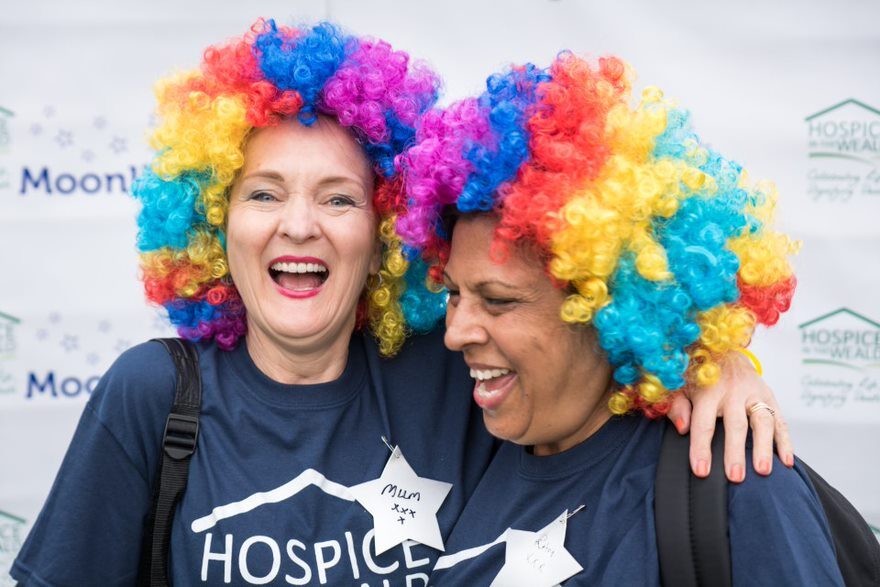 Over the years I've walked with so many of my wonderful friends. This is a picture of my lovely friend Chitra and I, walking the Sevenoaks route for the first time – before that, I'd only walked the route in Tunbridge Wells. This year I will be walking with my lovely friend Tracy, and we'll be wearing brand new curly, colourful wigs!
Each year I walk in Moonlight Walk in memory of my mum, Maureen. It's so good to be able to do it to give something back for all the care Hospice in the Weald provided for her.
Mum lived in Tonbridge her whole life. She worked in Boots in Tonbridge after she left school and married my dad in the 1960s.
They were married for 44 years until mum passed away.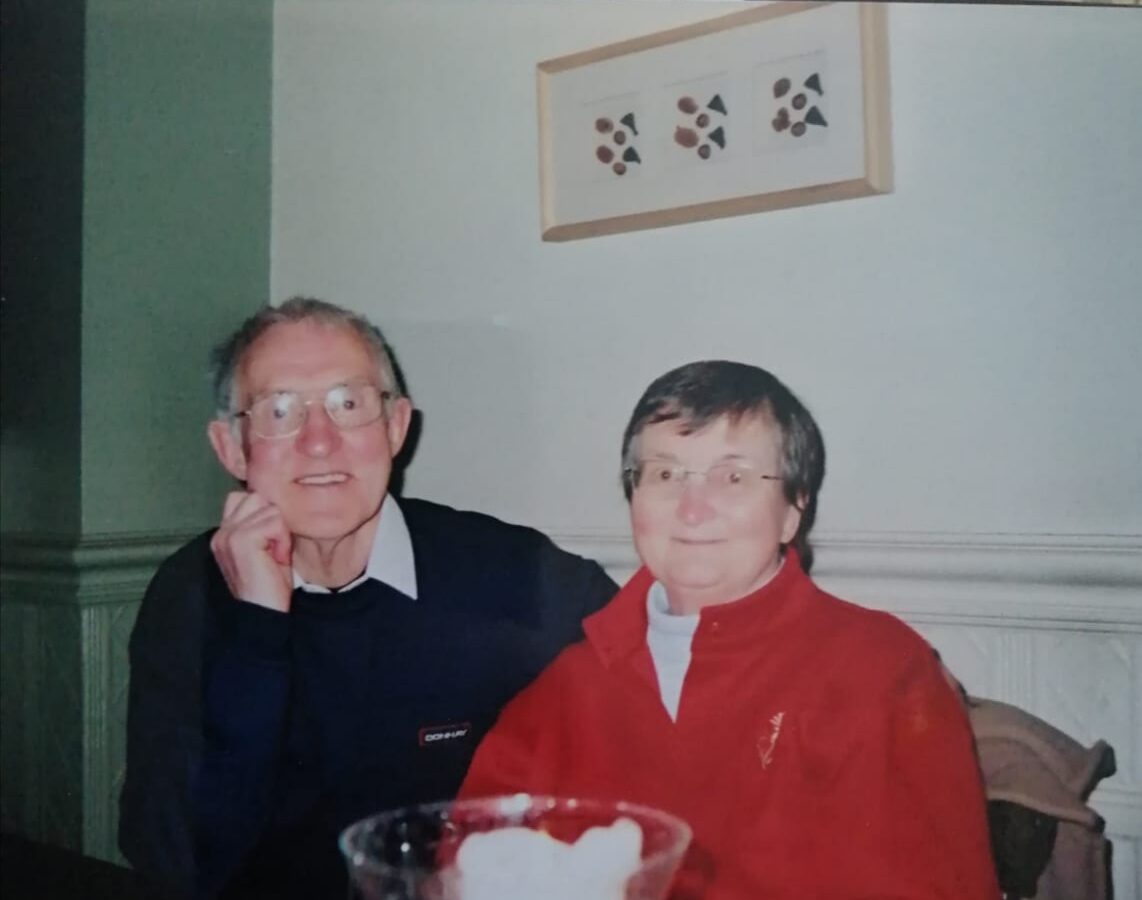 Mum was a homemaker and she really loved to knit and bake. I remember when I came home from school there would always be a freshly baked cake on the table, and she'd always be knitting things for friends and family – she had a real talent. I've got so many favourite memories of my mum, but I mostly remember her just always being there for us all – we were her everything.
When Mum was told her illness was terminal, we didn't know what to expect from a Hospice, but when we walked in, it was wonderful. Mum likened it to a really nice hotel room. We couldn't have been anywhere better – the staff were all so incredibly kind. Mum would be asked what she wanted to eat, and she could pick what she wanted. We were even able to stay with Mum all the time – that really helped us all. We're very lucky to have Hospice in the Weald, that's why I try to raise as much as possible each year, to give something back.
When you see that sea of people walking in Moonlight Walk each year, you know it's a testament to how important the Hospice is. We're all there for a shared reason. The walk is a great time for reflection.