Moonlight Walk
Saturday 25th June 2022 at 18:00.
Enjoy an 8 mile walk around Sevenoaks and Stunning Knole Park, featuring interactive stops along the route before finishing at our event village where everyone can celebrate with, food, drink, entertainment and more.
Before your walk, enjoy a lively atmosphere with a performance from Sevenoaks Rock Choir a Zumba style warm up from Pembury Fitness, and a chance to grab some sparkles at our glitter face painting station.
More surprises and features to be revealed closer to the event!
Every single step you take, every pound you raise will make a huge difference to all our patients, families and carers.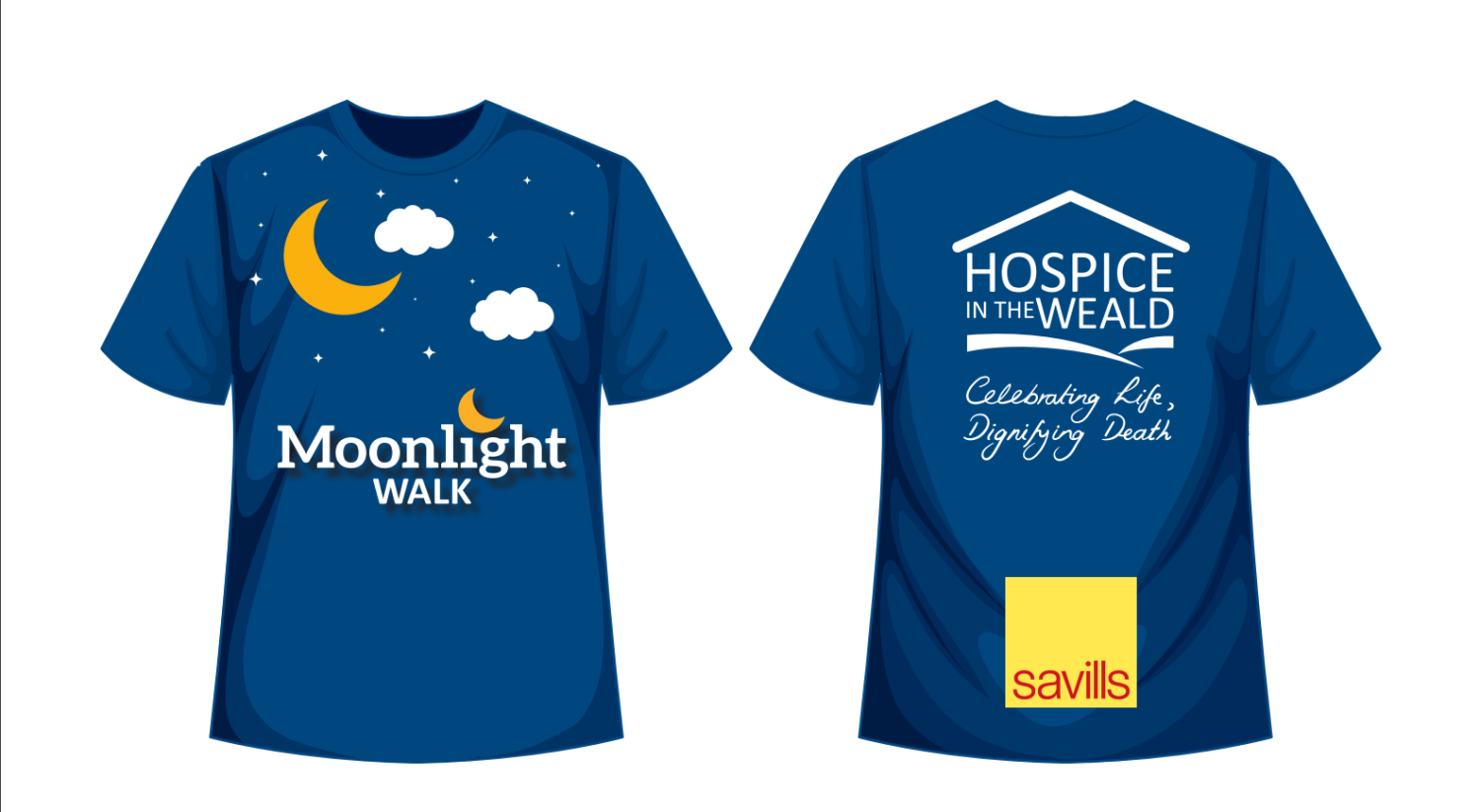 Check Out Our New Moonlight Walk T-Shirt Design
When you sign up to Moonlight Walk you'll receive your very own Moonlight Walk t-shirt. You can customise your t-shirt in any way you want to make it special to you and your loved ones.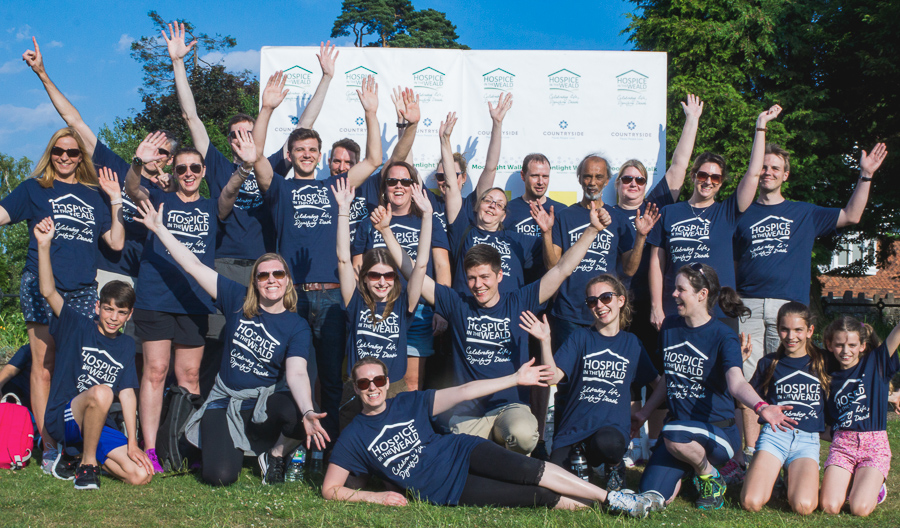 Sign Up a Group of 8 or More And Receive a Group Discount!
Sign up 8 or more of your friends or colleagues and receive a 10% discount. To receive your discount, contact Relationship Fundraiser Jesse Ansbro-Brett by calling 01892 820 521 or emailing jesse.ansbro-brett@hospiceintheweald.org.uk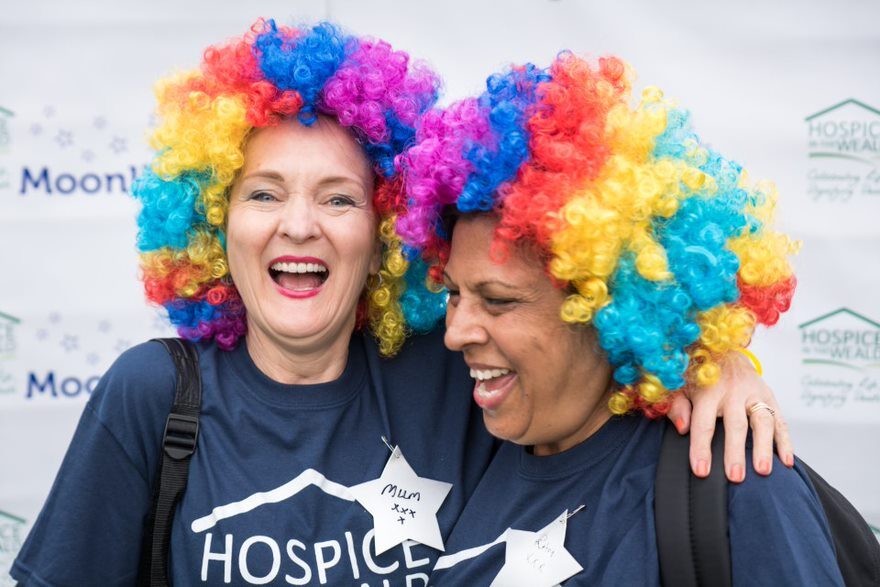 Grab your Glowing Gear
We welcome everyone to dress up in glowing, sparkling, or colourful accessories so we can light up the paths of Sevenoaks on the 25th June 2022
You'll also have a chance to grab some extra sparkle at our glitter face painting station!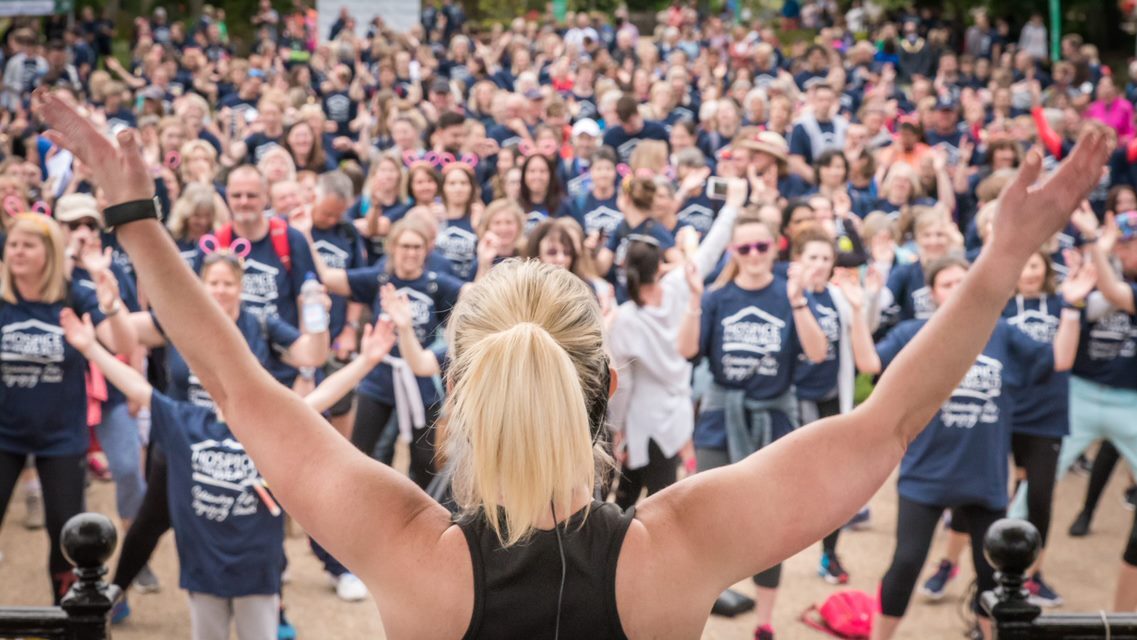 Pembury Fitness
A huge thank you to Pembury Fitness who will be hosting the light warmup before the start of the walk.
Expect to see some Zumba and Clubbercise moves to some of your favourite songs but feel free to have a sit down and a coffee before you head off on your Moonlight Walk journey