A Hospice in the Weald shop was the first charity shop I ever went in so to carry on shopping for Bargains & Treasures now is super exciting for me!💚 I popped into their charity shop in Crowborough with my mum a few years ago and I've been thrifting ever since🙌🏼
From clothes, to books to home décor and furniture, there are so many gems to be found in the Hospice in the Weald charity shops.
Shop with the world in mind, and support an amazing local charity too 🌍💚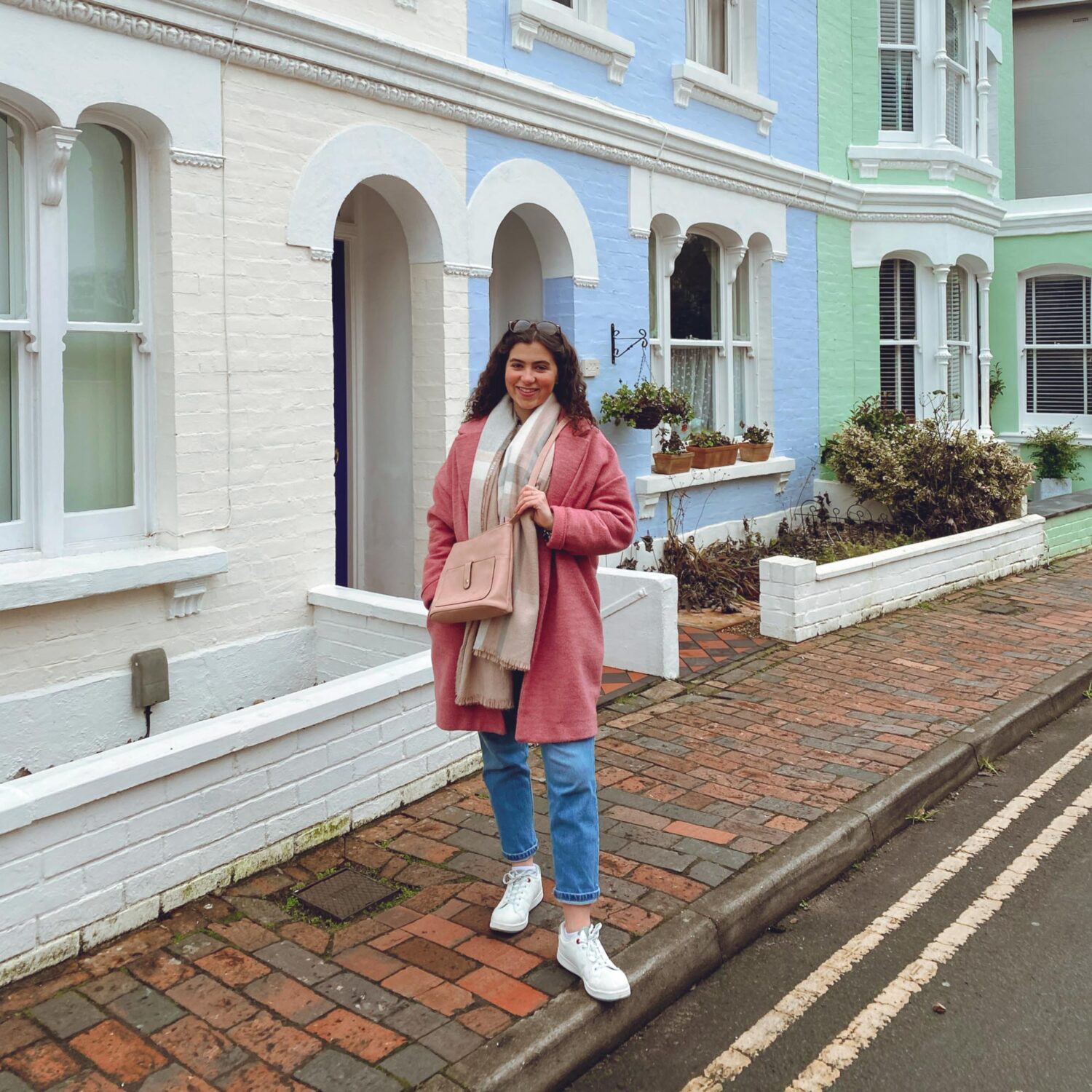 Pink, pink, pink!
I had a rummage around the Tunbridge Wells charity shops and found this cute pink handbag for £2! I think it's the perfect bag to wear with my second hand pink coat💖. When shopping second hand, I like to style what I buy with items from my existing wardrobe, giving me so many combinations and possibilities with outfits,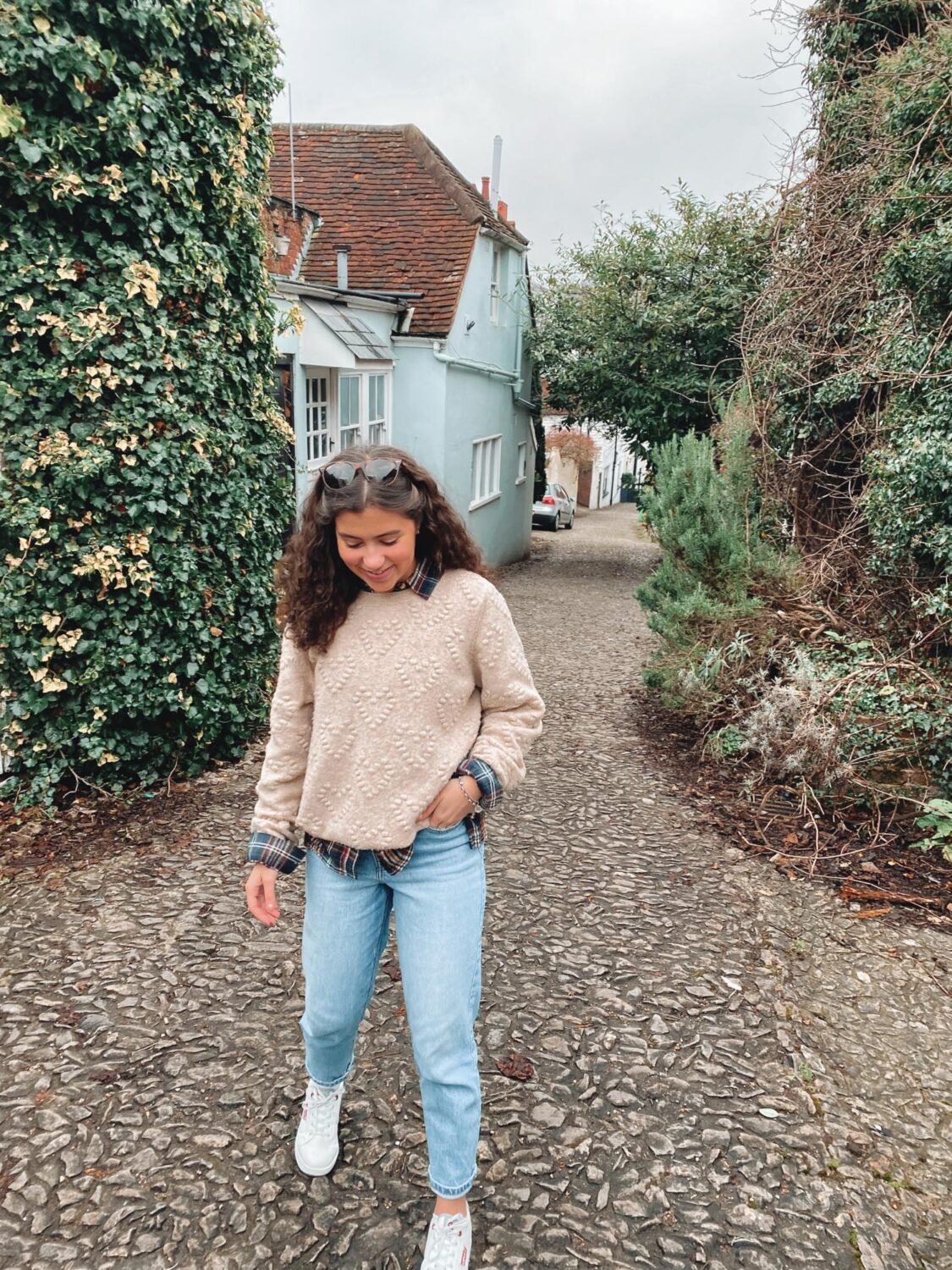 Checked Flannel Shirts
The staple 'lazy girl' clothing item… the flannel shirt🙌🏼✨
I honestly think they're the easiest item to wear, and there are soo many to be found in charity shops! I picked this one up for £2.50 💚
Chuck on a second hand oversized jumper and you're good to go💃🏻
Grey sweater vest
We all know the sweater vest has made an almighty comeback recently, and they're even better when they're second hand🤩
I found this one for £2.00 in a Hospice in the Weald shop – I'm loving the funky buttons!💚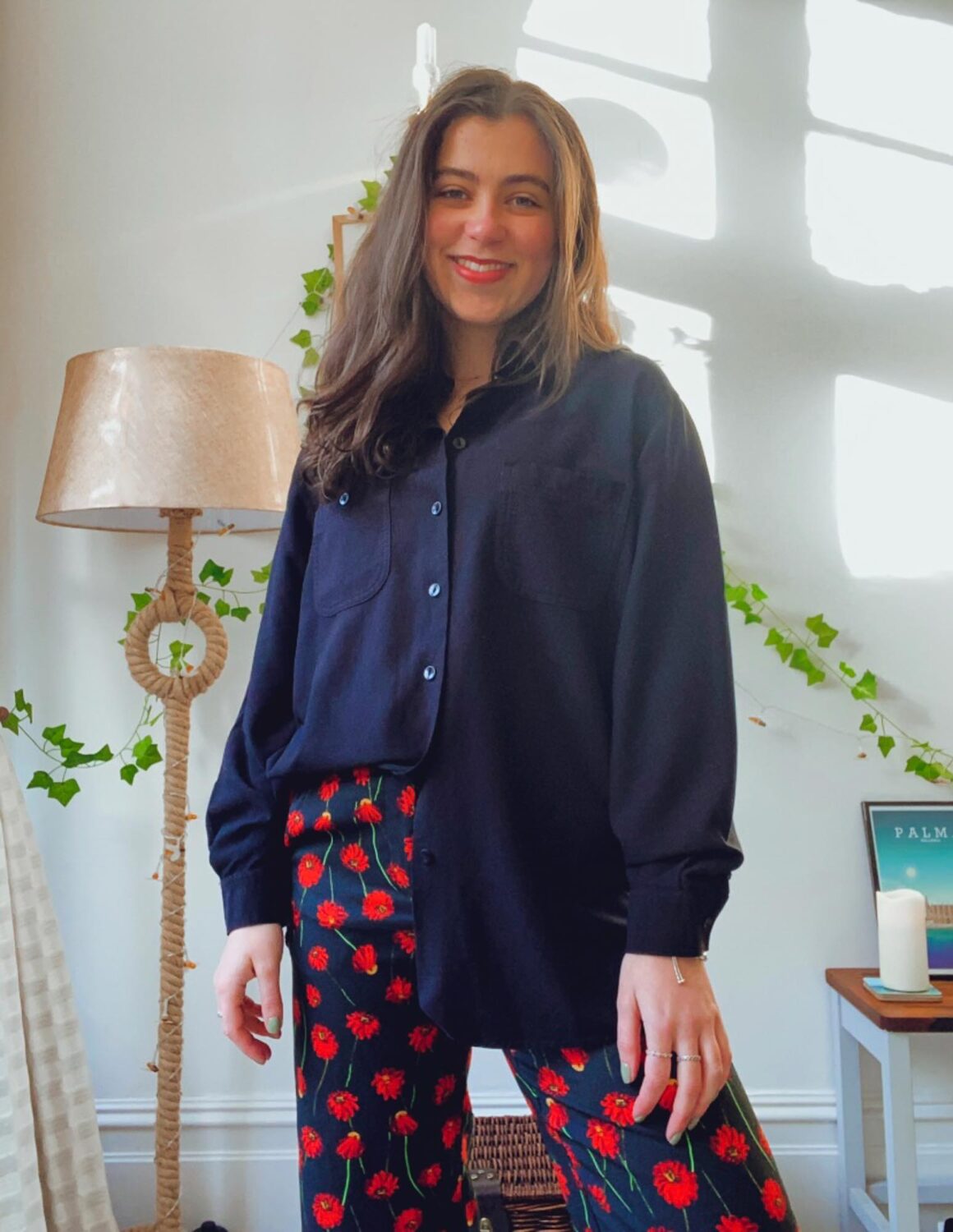 Floral Trousers
You can't go wrong with a pair of funky trousers🙌🏼 I picked these up for £3 from Hospice in the Weald!!💚
They're so easy to dress up with a simple shirt (second hand of course!) and heels, or to wear casual with a sweatshirt and trainers✨
Shopping in charity shops is great, not just because you shop from bargains and treasures, saving yourself some money, but also saving the planet, shopping second hand. I love giving clothes a second lease of life, making my spend ethical, pairing them with items I've already got to put together new outfits!
Find Lucie on Instagram @luciekateloves
Camden Road Shop
30-32 Camden Rd,
Tunbridge Wells
TN1 2PT
Mount Pleasant Shop
79 Mount Pleasant Rd,
Tunbridge Wells
TN1 1PX