Rogina and Joseph had known each other since they were teenagers, but both having been married before, they didn't find themselves together, in a relationship until later in life… The two ended up spending 29 years happily married.
"Joseph was a big family man, and we both have children from our first marriages, who we adore. Every Friday, Joseph would call his children and grandchildren to talk with each them, as they don't all live locally. Joseph's children live in various parts of the UK and some live overseas. Joseph knew exactly when to call one of his sons and that was 6pm every Friday – the whole family would be together, and he could speak to them all. Joseph was a kind man, always ready to help anyone, helping friends and neighbours with anything that they'd need whenever he could. I'd never been camping until Joseph took me, and from then on, I thoroughly enjoyed it. When camping, Joseph would take the dog for a walk around the site and he'd return two hours later having spoken to almost everyone that he met!"
Rogina had been caring for Joseph whilst he lived with a terminal illness at home but was noticing that their flat was feeling small and that when needed, they might not fit a hospital bed and all the equipment that they might need inside. "Caring for Joseph was becoming increasingly difficult and during the pandemic, we could not have any family to visit and the nurses were only able to visit a couple of times because of the restrictions. I did, however, have a phone call from the Hospice Nurses every day to check how we were doing which I am so grateful for, even if we couldn't get the more practical support that we needed at home."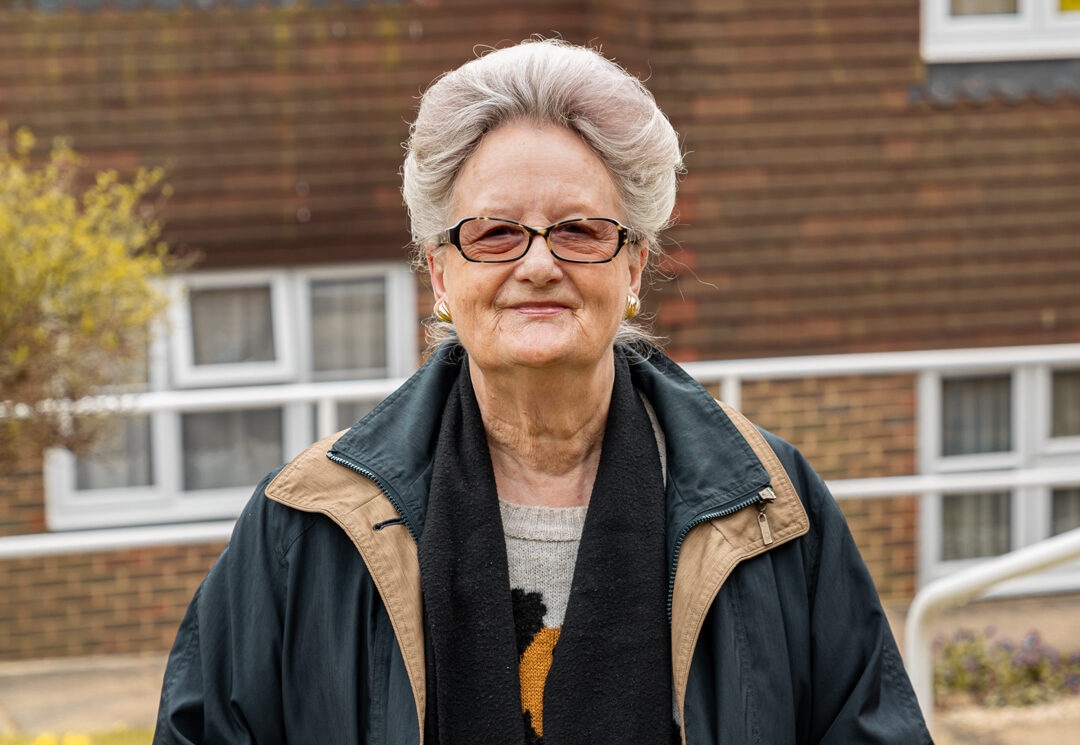 "The Hospice helped us to apply for the financial support that Joseph was eligible for and he even received a back payment which he should have received sooner. We also received payments going forward which meant that Joseph could make sure our flat was well kept for us to live in and also maintained for me when he would no longer be able to. With this money coming in, I was able to buy nicer food for Joseph, so that we'd be sure he'd want to eat it, but equally we wouldn't be concerned if we had to throw it away because he couldn't eat it. It seemed such a small thing to sort, but the help going through the forms was invaluable and it really did make a big difference.
Joseph wanted to be at home, and he didn't want to go into Hospital, but he could see how difficult it could be for me caring for him at home. He started to consider the possibility of a Nursing home. I was apprehensive. During the pandemic, lots of people were spending their final days in a Nursing home unable to have visitors which was quite a scary thought for us. It was at this point that the Hospice Outreach Service suggested an admission to Cottage Hospice at Five Ashes. I'd seen Cottage Hospice on the television previously but had absolutely no idea what to expect… looking back, I couldn't wish for better even if I was the Queen! Cottage Hospice was such a nice place, with all the light coming in and the beautiful views of the countryside; as well as all the staff who all really cared about us."
Caring for Joseph at home was taking its toll on Rogina and as she was caring for Joseph alone, the staff at Cottage Hospice relieved that stress with the instant nursing support, whenever they needed it.
"Our stay at Cottage Hospice meant that Joseph and I were able to continue spending as much time together as we could when it really mattered. Caring for him on my own wasn't ideal and I don't think I would have coped at home. Having the Nurses to let me take a break meant I could get a good night's sleep every night and enjoy the time I spent with Joseph each day."
"On Joseph's last night, I slept in the bed next to him, but I slept on my opposite side to normal so that I could see him whenever I opened my eyes. We left the door open that night and every hour a Nurse would pop their head round the door and give me a little wave so that I knew they were there if we needed them. We weren't alone that night as we had each other, but we also had the Nursing team within an instant if we needed them."
Rogina and Joseph always spent Christmas Day together and they were able to do this during their stay at Cottage Hospice. "Joseph wanted to see the Christmas Tree that was standing in the Atrium at Cottage Hospice, so the Nurses helped me to wheel his bed to the door of his room so that he could take it in in all its glory. We could only get him as far as the door of our room as he was constrained by his oxygen machine, however we were still able to see the tree and to celebrate Christmas, whilst remaining comfortable and supported. I was able to cook our Christmas Dinner too in the family kitchen and although it was different to normal, we still got to spend the special day together."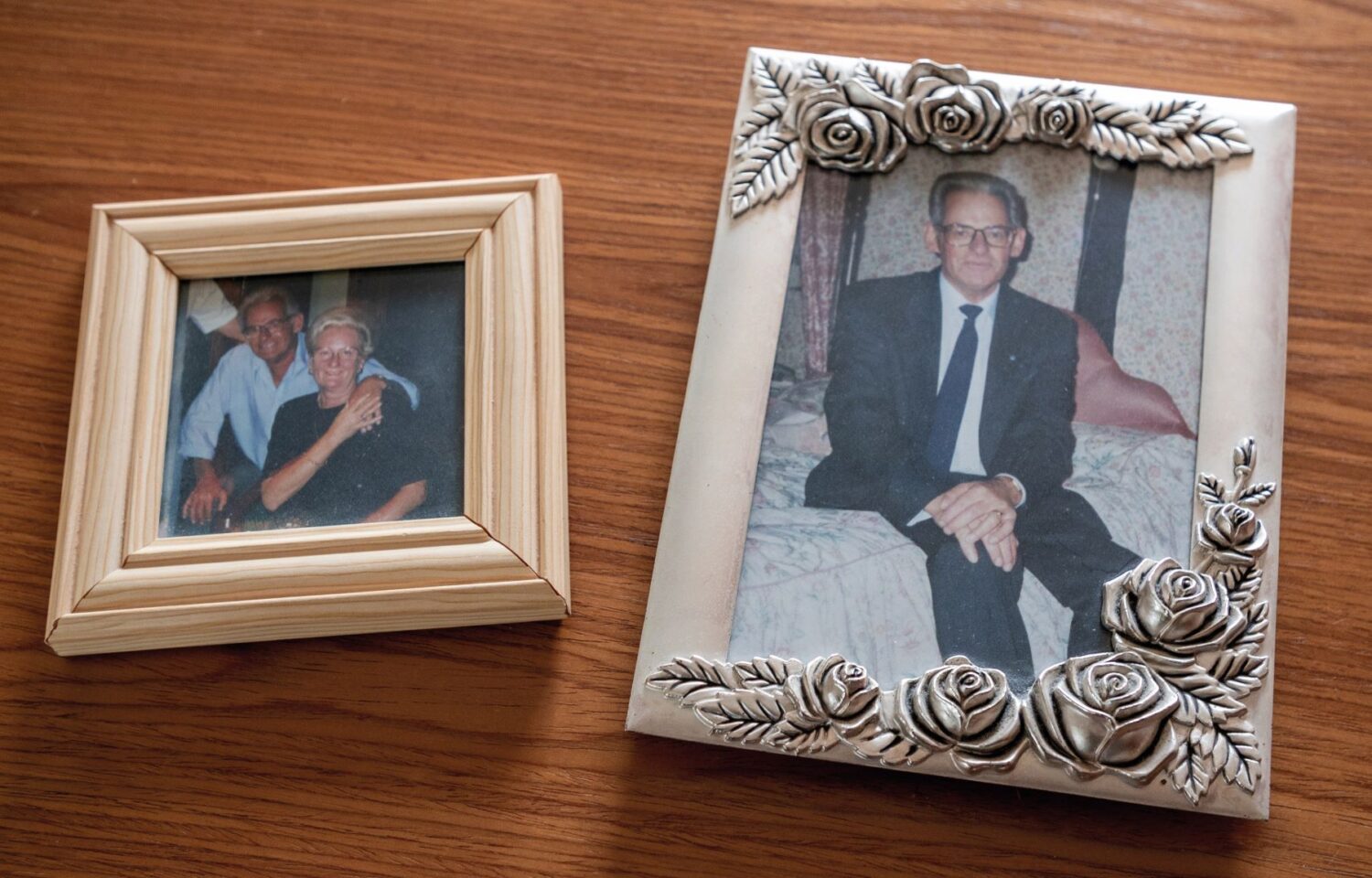 At Cottage Hospice all the patients are cared for by family caregivers – everyone is sharing very similar experiences, fostering a community of understanding. As with any community, you'll find people from all different walks of life at Cottage Hospice. "One of the other families who were staying at Cottage Hospice gave us a small, potted, Christmas tree knowing how special Christmas was to us. I now have the tree at home and will be able to bring it inside each year, full of the memories we made. At Cottage Hospice I sat the tree on a table in the room and put our Christmas cards around it – we could still celebrate, together at that special time of year."
"As Joseph's children and grandchildren are not all local and couldn't visit due to COVID restrictions, the team at Cottage Hospice arranged a webcam for Joseph so that he could call all his family, just as he would at home. It was lovely. Joseph was able to say his goodbyes which I could tell meant a lot. Although they couldn't all come and visit, it was lovely for him to be able to see them."
On the day before Joseph died, his son and daughter were able to visit and spend time with Joseph and Rogina safely in their room. During the pandemic, it's been an unfortunate reality for many patients that they haven't been able to have visitors when staying in Hospital or in a care home, but for Joseph and his children, at Cottage Hospice, they were able to spend that precious time together to say their goodbyes and make an extra memory for them with their father.
"Joseph's daughter came to collect me and take me home after he had died, and she was able to look around Cottage Hospice, saying how pleased she was that her father and I had been able to spend time there. I can't wait for the pandemic to be over. I'll be able to see all my friends and family again and I can share Cottage Hospice and the memories that Joseph and I made there, with them all.
I didn't know what to expect before we stayed at Cottage Hospice, or even really what to expect with Hospice care. Like most people, you don't know much about the Hospice until you need to, but I would recommend the Cottage Hospice to absolutely anyone."