Louise's Dad stayed on the In-Patient Ward at the Hospice in Pembury and in her story, Louise talks about her dad and what the support they received from the Hospice meant to them.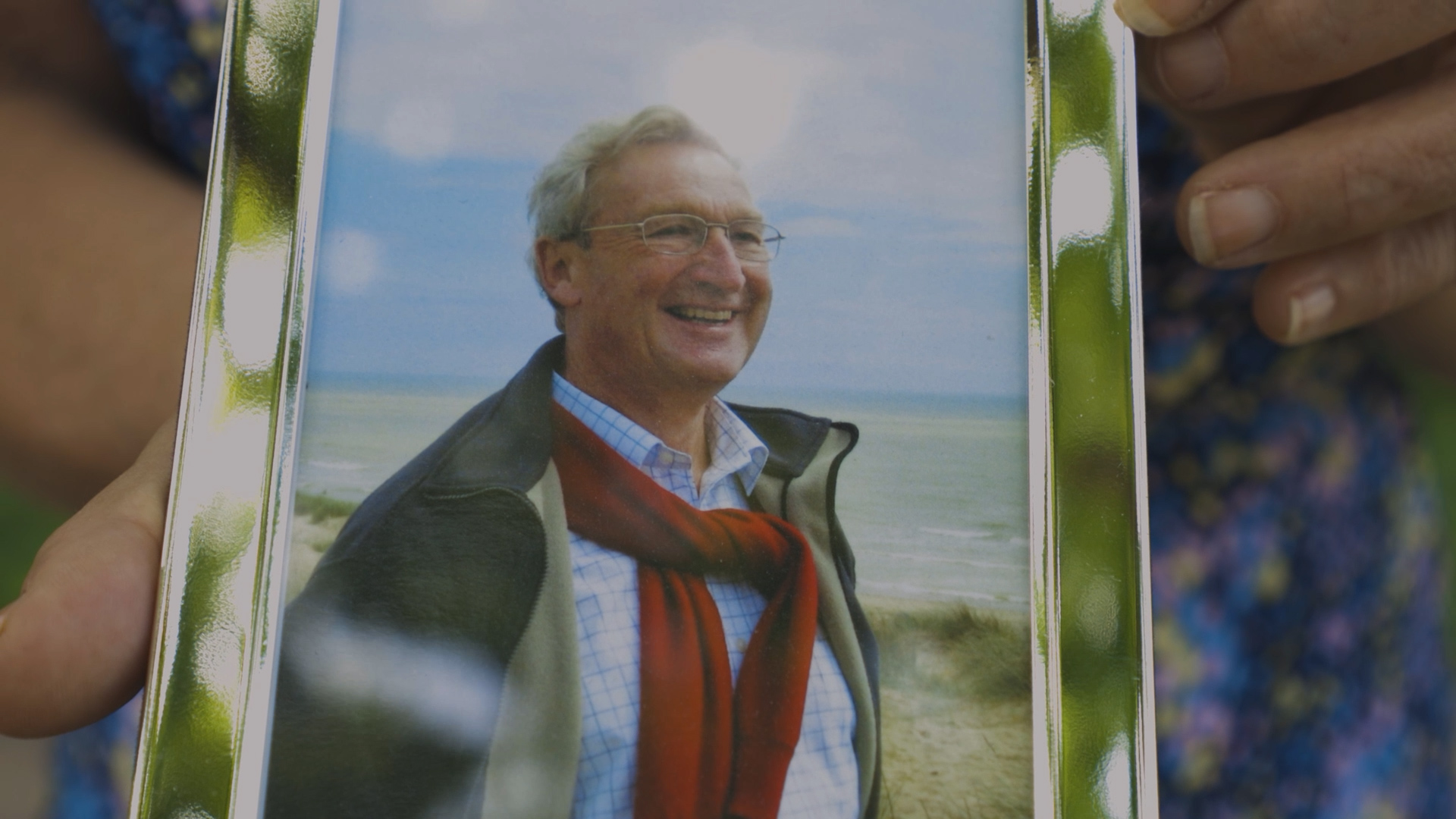 "It's so hard to sum up a person, isn't it and their life that they've had.
My Dad was a Yorkshireman, so he was quite direct, but he was the gentlest, kindest soul imaginable and he loved people. He was a very warm person and his family was everything to him.
He was a fabulous dad – he had time for me, and it's lovely to look back and think of all the things we did together and all the time that we spent together. He was very hands on, and we had a lot of holidays together. He was very handy – he taught design technology so he was always making things and mending things, in my case, and just helping wherever he could; always happy, pottering around… he was a great Dad.
He became unwell and, my Mum made the really difficult decision to put him in a home really, for respite care for her as she was very tired. The home did a brilliant job with him and we brought him out. I said 'it's a long way for us to be going' as we were driving up to Leicestershire every weekend – it wasn't really good for them and it wasn't really good for us. I said 'why don't you come and live with us?' So they did – that's a big thing, you sell up a house and a lifetime of memories!
We had about 10 months of them living with us together, until my Dad died and it was a really lovely thing to do because we spent so much time together in those last months with him.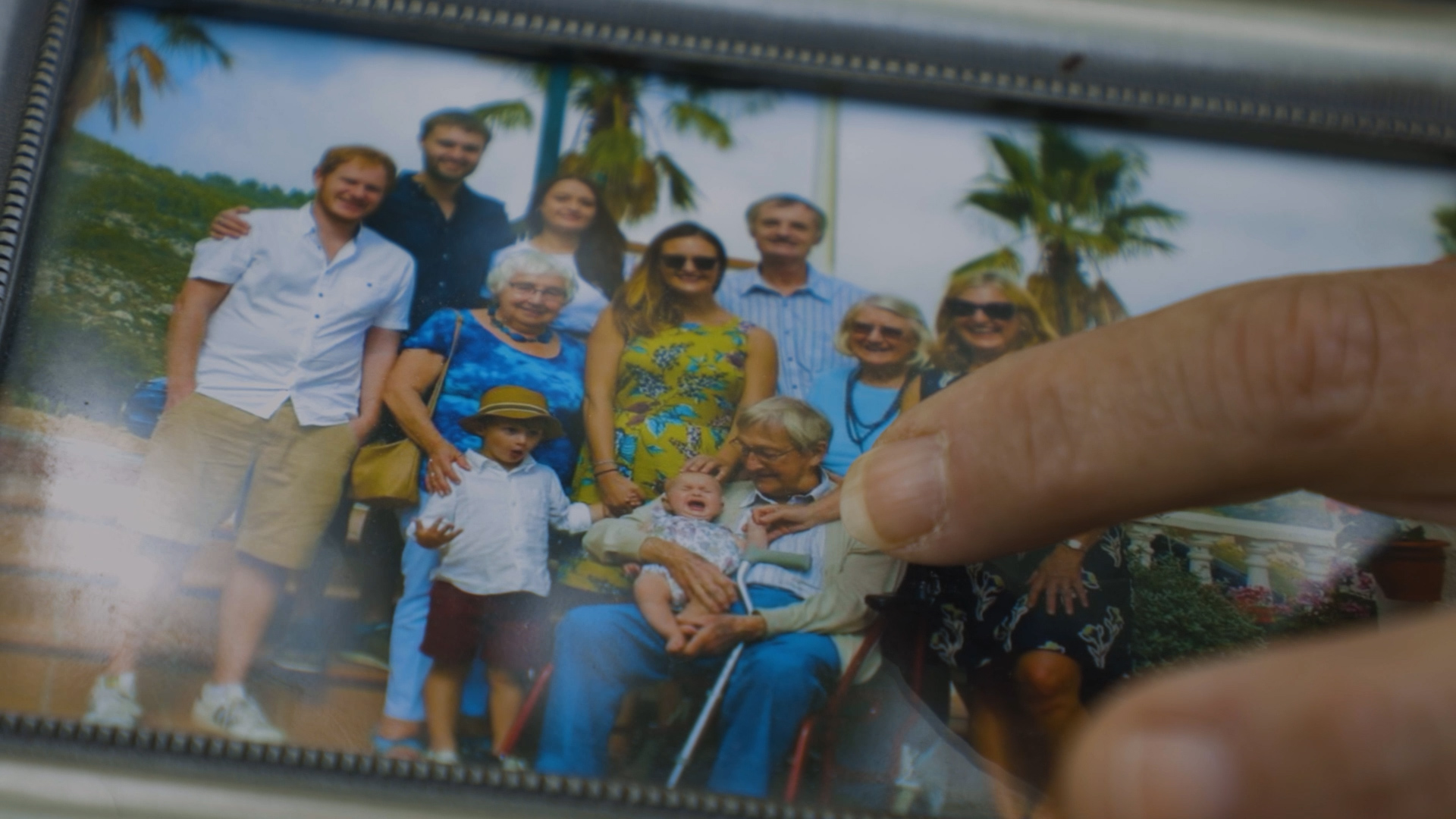 He was offered a place at the Hospice as an in-patient and straight away we said, yes. He was here for just five nights, but they, were the best five nights at the end of your life you could ever have asked for. It was such a beautiful experience for all of us and I know he appreciated it – he was sitting in bed, looking out of the window and although by this time, he wasn't able to speak very much, he motioned across, out of the window to the hops and the trees… he was appreciative, I know he was.
The whole family came, you know, one by one and we spent a lot of time, all of us, together. The staff here couldn't have been kinder it was a lovely family atmosphere, with people looking after all of us, not just him. We all felt hugged and really treasured by the staff here and that was just the best experience. Without a shadow of a doubt, it was the best place for him and for us. We never felt rushed, we never felt a nuisance, we never felt in the way. In fact, as I said, we felt as though they were hugging us as well, so it was a family experience.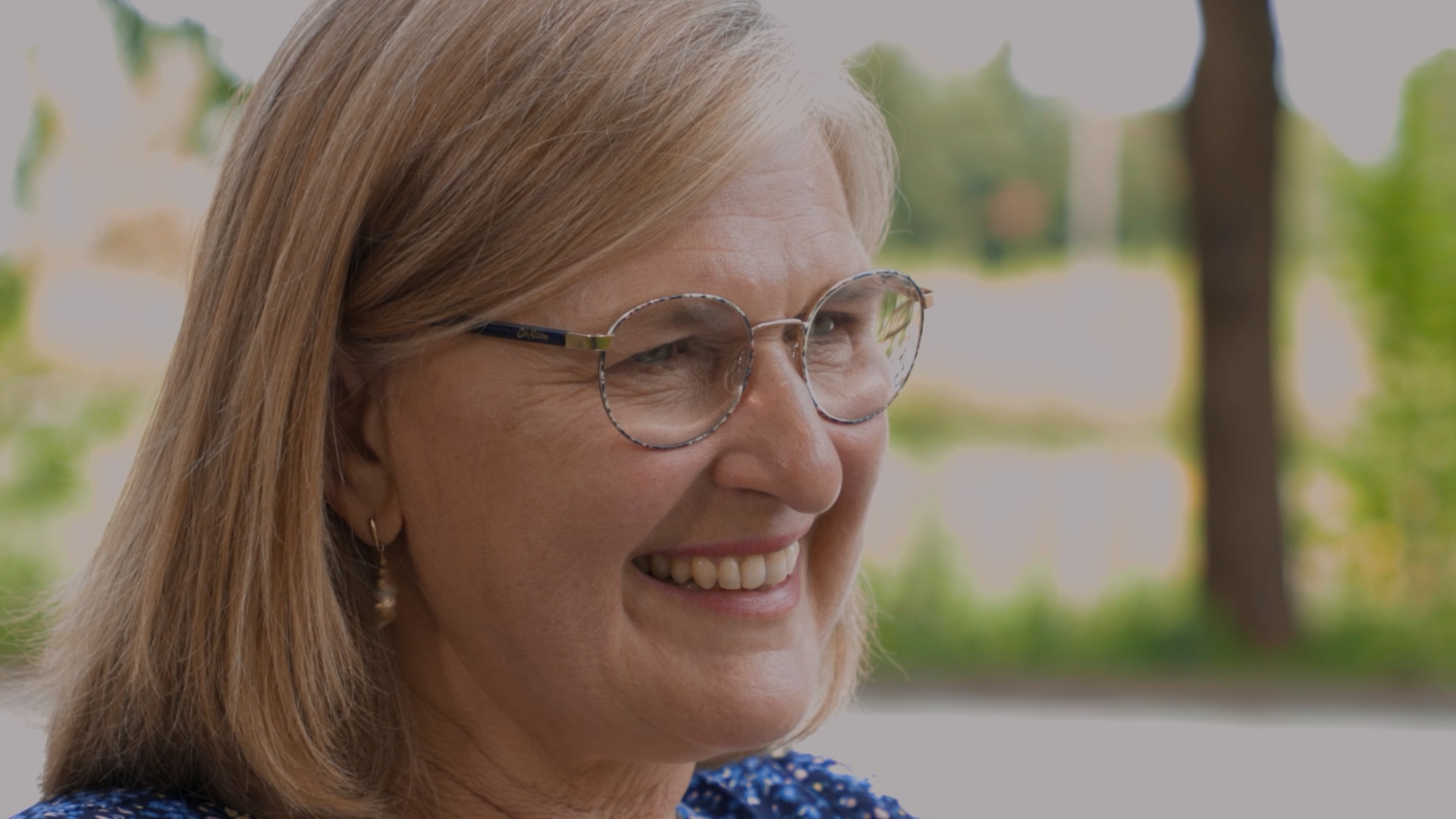 They were very kind with all the paperwork and all the after stuff that you don't think about at all because your mind is in such a whirl and you don't know which way to turn and they led us through that, very very kindly. We did feel looked after, even when he'd died.
We talk of him every day. He's almost not gone as he's still very very much part of the family. We've got his paintings all over the house and so, he's very much still with us.
I'd say, you couldn't go to a better place if you are offered a place at the Hospice it's a gift. There shouldn't be any hesitation, there's nothing to be scared of nothing to be apprehensive about, at all because, everything is there, for you, no rules, really, just whatever you want."