Aged just 57, Gordon has been staying on our In-Patient Ward after being rushed to hospital and being diagnosed with terminal bone cancer in late 2021.
"When the doctors first told me they wanted to refer me to the Hospice, it was an adamant no – I did not want to go. I didn't know what it would be like – I thought it was the house of doom, that I'd be going there to die and I'd sit in a dark corner, watching the clock, counting down the days. After coming for a trial, I realised it's the best place, I couldn't imagine being anywhere else. 24/7 they're there – if you need to talk to them, or need them to do something for you, they're there; my nurse call button is like a hospitality call – a push of a button is all it takes. The gardens are great, most days I get out there, go for a walk, it helps me to clear my head. Being at the Hospice has helped prepare me mentally for what's happening, and in turn, that has helped me to prepare my two sons, Lewis and Brad. Telling your children that you're not going to be around for as long as you'd hoped is difficult and was still difficult but, the Hospice helped me to do it. I also found it pretty amazing, after not seeing Debbie, the mother of my boys for many years, she showed up at reception out of the blue to see me, and has been a rock for the three of us, ever since.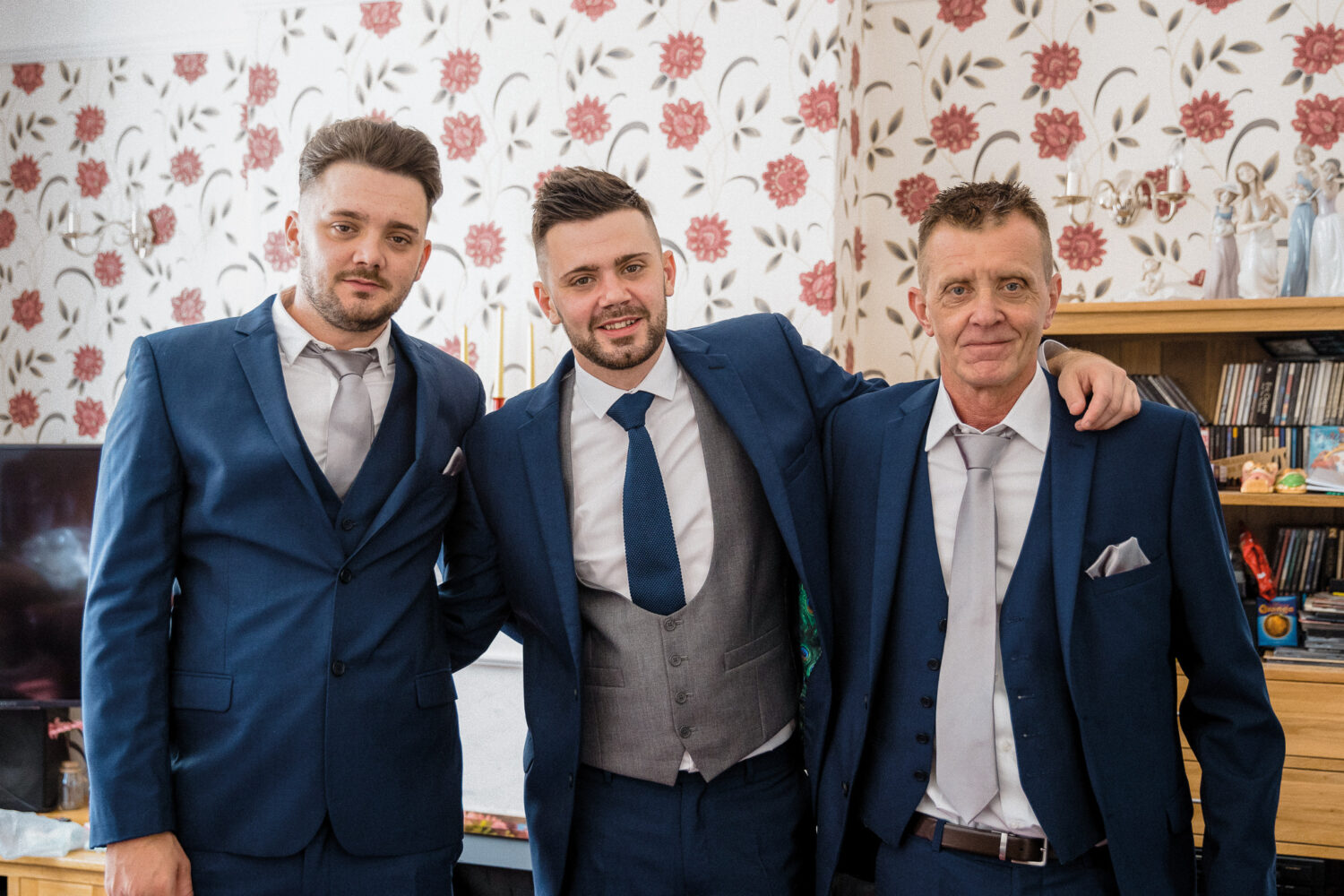 My two sons, I'm incredibly proud of them, and I hope they can bounce back – if I can show them I'm soldiering on to the end, they can keep going, and be stronger for it. I enjoy every second I get with them – they come to visit me every day as soon as they finish work, and we're spending quality last moments together now. Whether we pop up the road for a quick pint, we go out for a meal, or just go for a walk, it's quality time together. I love them to bits, and they're doing so well – it can't be easy on them, but it makes me proud.
Every day is different on the Ward, some days I might spend time in the gardens, or not leave my room, and binge watch TV – just whatever I feel like doing. I don't need to feel guilty about it. If I need to talk to someone, I can talk to anyone, but also, they'll actually leave you alone too. Whether it be for a couple of hours, or a couple of days (not completely unattended), they're there when I need them, but if I don't they'll give me my own space – it's like they just know what you need.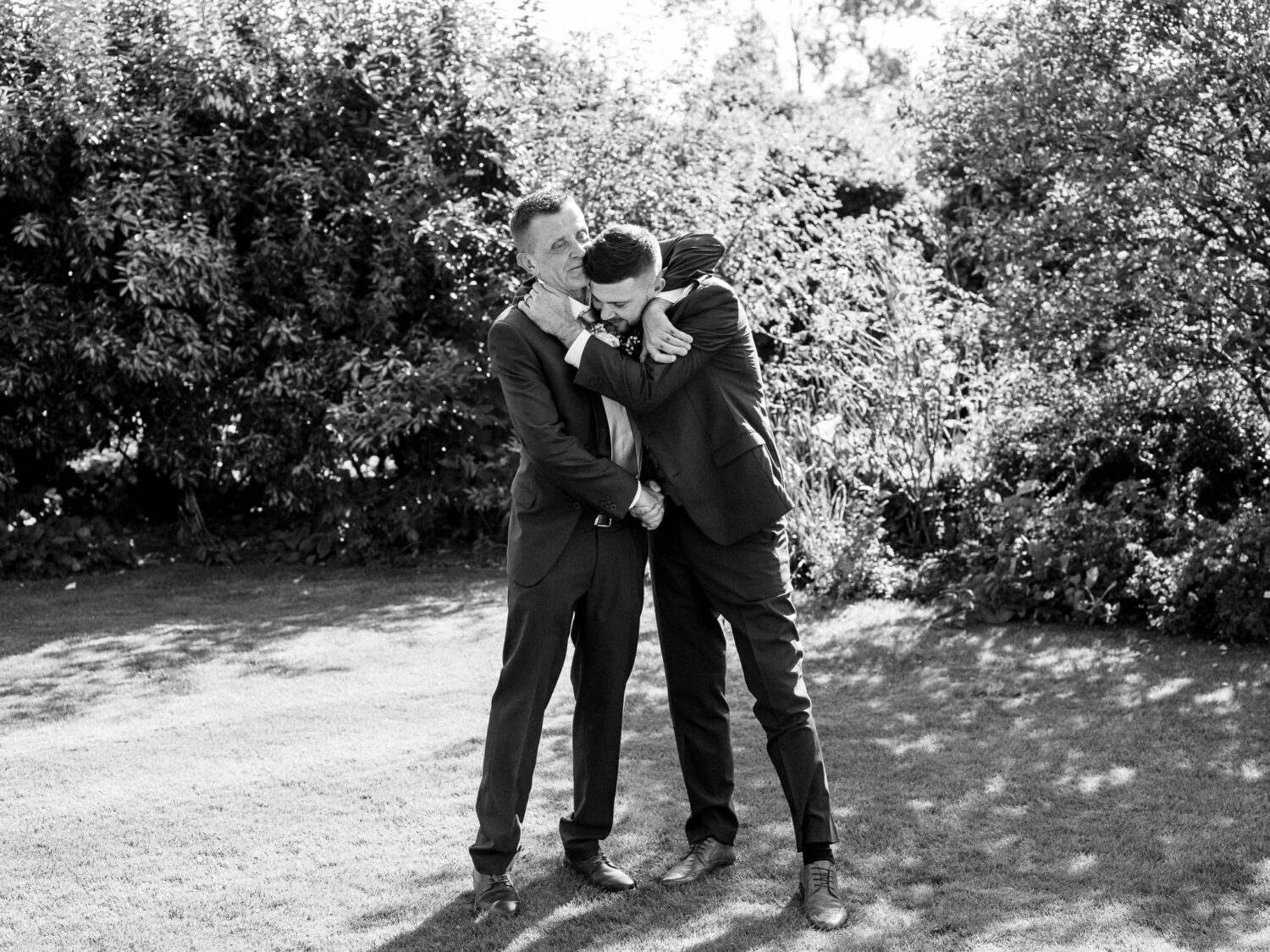 I look back at my life, my fondest memories, and I wouldn't even know where to start. From spending time with my sons, teaching them to ride a bike, to watching them leaving school and then more recently getting married. I'm so proud of them – every day they make me proud, and I'll miss them. If I'd not come to the Hospice, I could have stayed with either one of them, but I was adamant I didn't want to do that – I didn't want them to have to watch me deteriorate, to have to care for me and sort out my medication – that's the last thing I'd want to put them through; but, here, the kind nurses and doctors do all that for me, and I don't have to worry. We can continue to make the most of these quality last moments, leaving me in control of those memories.
I want them to remember me as not falling apart, as strong, as me – I'll be the crazy father that they've always had. They know I'm in pain now, and it hurts, but I tell them everything straight away – I'll tell them it as it is; this way, I'm in control, and they'll remember me as I was. There will be sad moments, and I know it's going to be hard for them, but I want them to keep going, to continue making me proud, and they know that's what I want. When I'm gone, they'll still have each other, and their mum, and their families, and I know that if they needed it, the Hospice would be there to offer them support too."
Gordon died at the Hospice a few weeks after this interview. His sons Lewis and Brad have shared this story in memory of their dad.
Lasting memories
Gordon's sons, Brad and Lewis remember their dad, reflecting on memories made together, through photos.