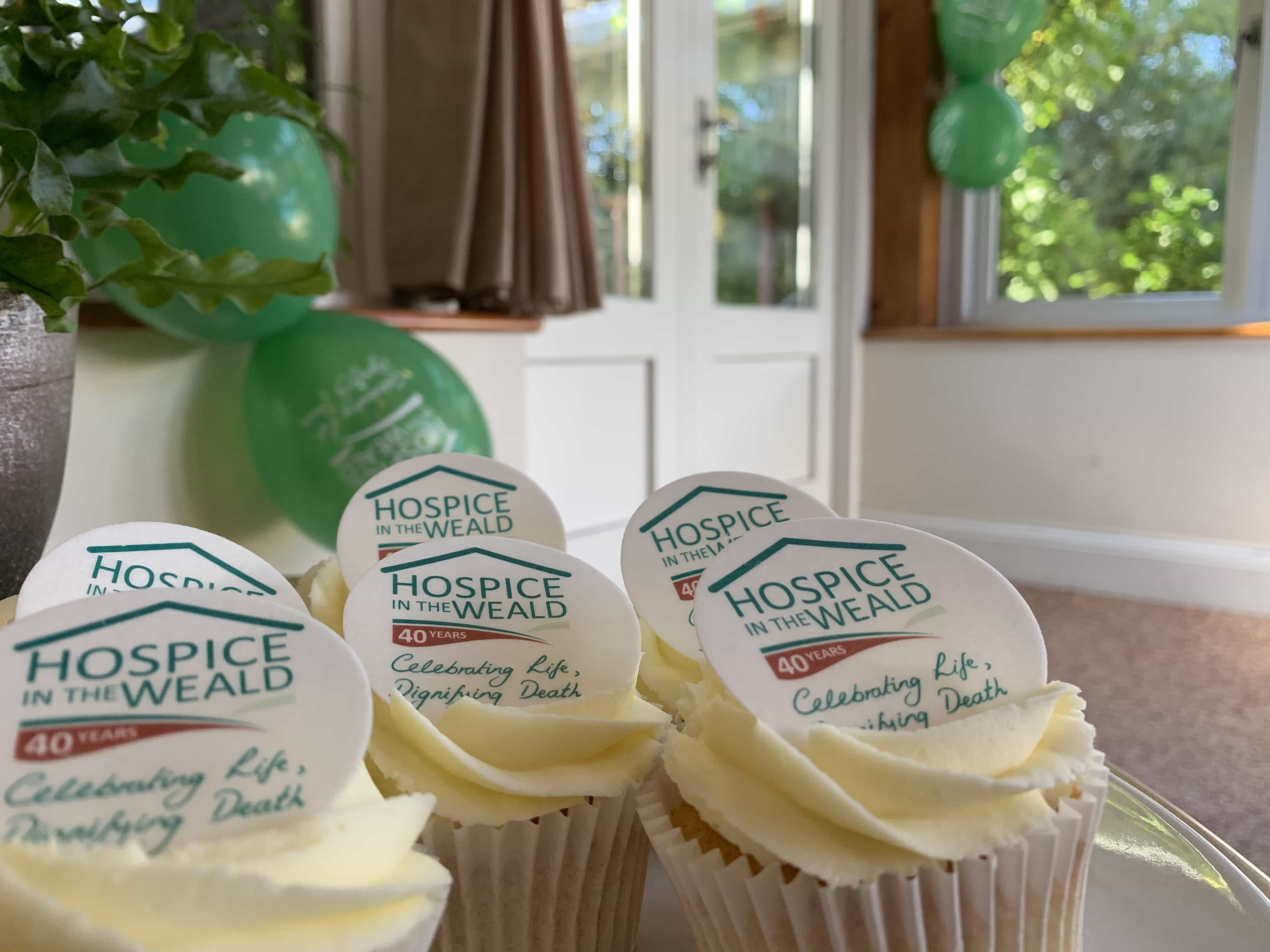 This year, Hospice in the Weald is celebrating 40 years of care – 40 years of supporting our local community.
In the past 40 years we have grown from a newly established Home Care Service, to a charity with a large range of services to provide totally individualised Hospice palliative care to local patients and families. Since 1980 we've grown and changed, opened all our shops, Hospice Day Service, Cottage Hospice, and met more unmet need each year.
To celebrate our 40-year history, on 22nd October, we held a socially distanced 40th birthday party for our patients and those important to them who come along too. This was held in our newly re-opened Hospice Day Service Lite, which was sadly closed temporarily during lockdown.
Patients and family members enjoyed cake and celebrations in Hospice Day Service, where they explained how pleased they were to return to the Hospice.
Arthur, a patient says about Hospice Day Service "It's such a good thing. It's my only visit out. During lockdown I was just at home and it was very isolating. The Hospice kept in touch and I very much looked forward to coming back, it's good to be here and to see people again."
Margaret, a patient commented on "what a long time 40 years is!". She explained "We all missed coming to the Hospice so much in lockdown. It's wonderful to hear the Hospice has been here for 40 years, I hope it goes on for many more."
To find out more about Hospice Day Service Lite, click here.