Dedicate a Remembrance Ribbon to your loved one, adding colour to the beautiful Hospice Gardens as they begin to blossom this spring. 
Our vibrant new remembrance appeal will see lengths of colourful ribbon hung from a tree in a collective show of remembrance within the Hospice gardens in Pembury and at Cottage Hospice in Five Ashes from Saturday 30th April until mid-June. Remember your loved one and join others like Jackie who will be celebrating the memory of her mother, Pat. Jackie has shared her story as part of our Remembrance Ribbons appeal this year.
"I was fortunate to be with Mum for her last week, and having learned from the Hospice nurses, I ensured she had the best ending with their help. We played her
favourite music and talked to her, she knew she was not alone, and she did not suffer.

I am supporting the Hospice this spring by hanging a Remembrance Ribbon in memory of my mum. Please join me by adding a wonderful ribbon to the trees too."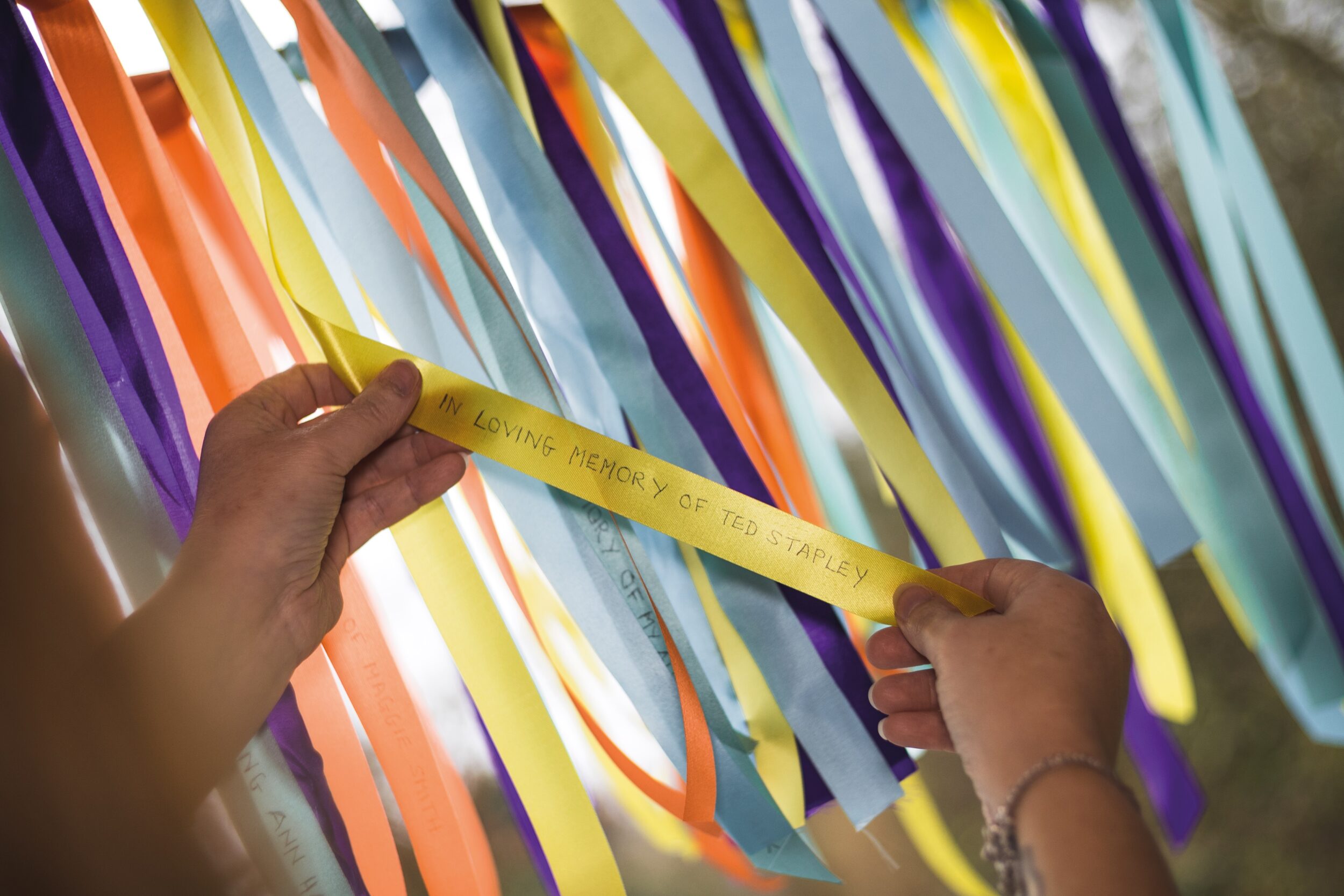 Dedicating a Ribbon online
After making a dedication online using the donation form at the bottom of this page, staff will handwrite the name of your loved one onto a length of vibrant ribbon before tying it to the tree of your choice. The first ribbons will be hung from Saturday 30th April, remaining in place until mid-June.
Your colourful ribbon will join others hung from a tree in our Hospice gardens, to form a beautiful show of remembrance, a tree bursting with colour, at both Pembury and Cottage Hospice in Five Ashes.
In dedicating a ribbon, you will also ensure Hospice in the Weald will always be here to support patients and those important to them, living with terminal illness.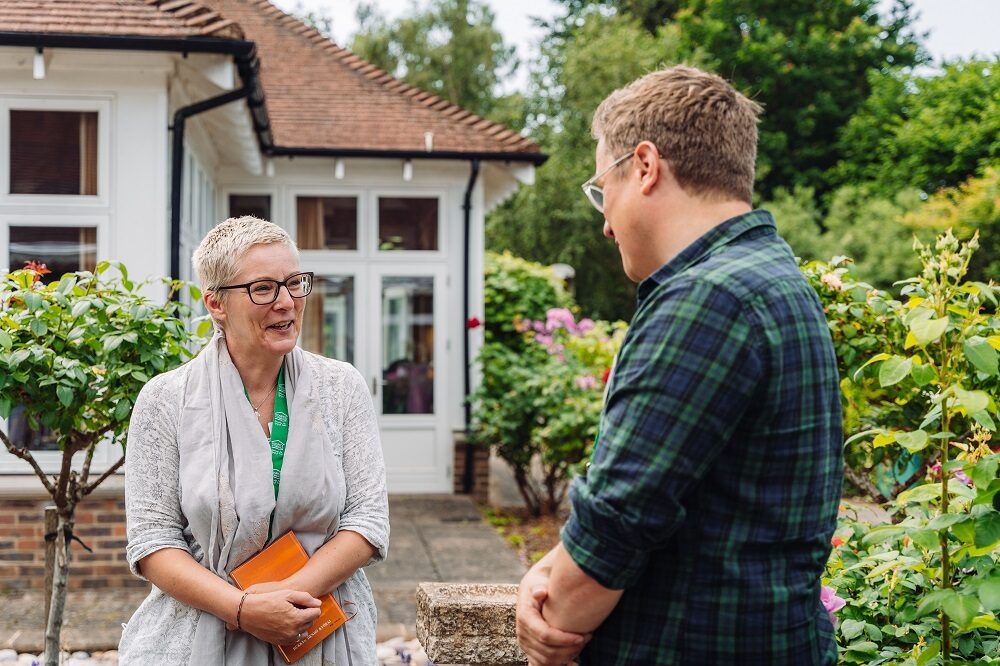 Remembrance Ribbons service of remembrance
Come together with your friends and family to remember loved ones and celebrate their lives on Saturday 28th May at 1pm as our Hospice Chaplains lead our Remembrance Ribbons service of remembrance.
This special service brings everyone together in the beautiful Hospice gardens in Pembury to reflect and share memories of their loved ones whilst viewing the vibrant remembrance ribbons.
I would like to share my story
Sharing stories of people's experiences with Hospice in the Weald are essential in being able to raise awareness of the support we can offer and to raise funds to make these services possible. If you are willing to share your story, please fill in this contact form to speak to a member of the Fundraising Team.
I would like to dedicate a Remembrance Ribbon to someone special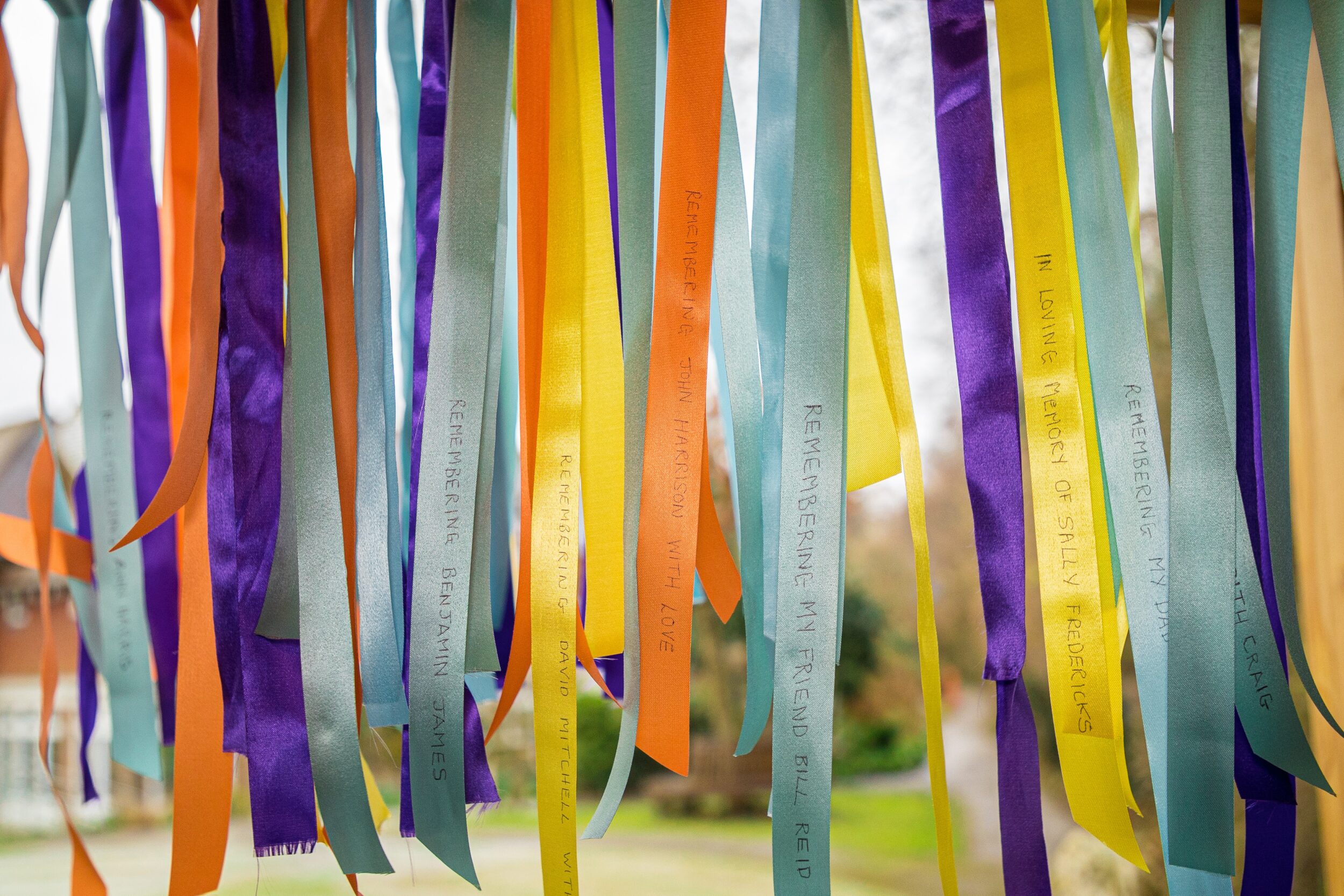 Gemma Millen
Relationship Fundraising Manager