Join us to remember and celebrate your loved ones this Spring at our service of remembrance
Saturday 28th May at 1pm
Hosted by our Hospice Chaplains, this special service brings everyone together in the beautiful Hospice gardens in Pembury to reflect and share memories of their loved ones whilst viewing the vibrant remembrance ribbons.
Following the service you will have the opportunity to hang or view your own ribbon whilst enjoying complimentary light refreshments.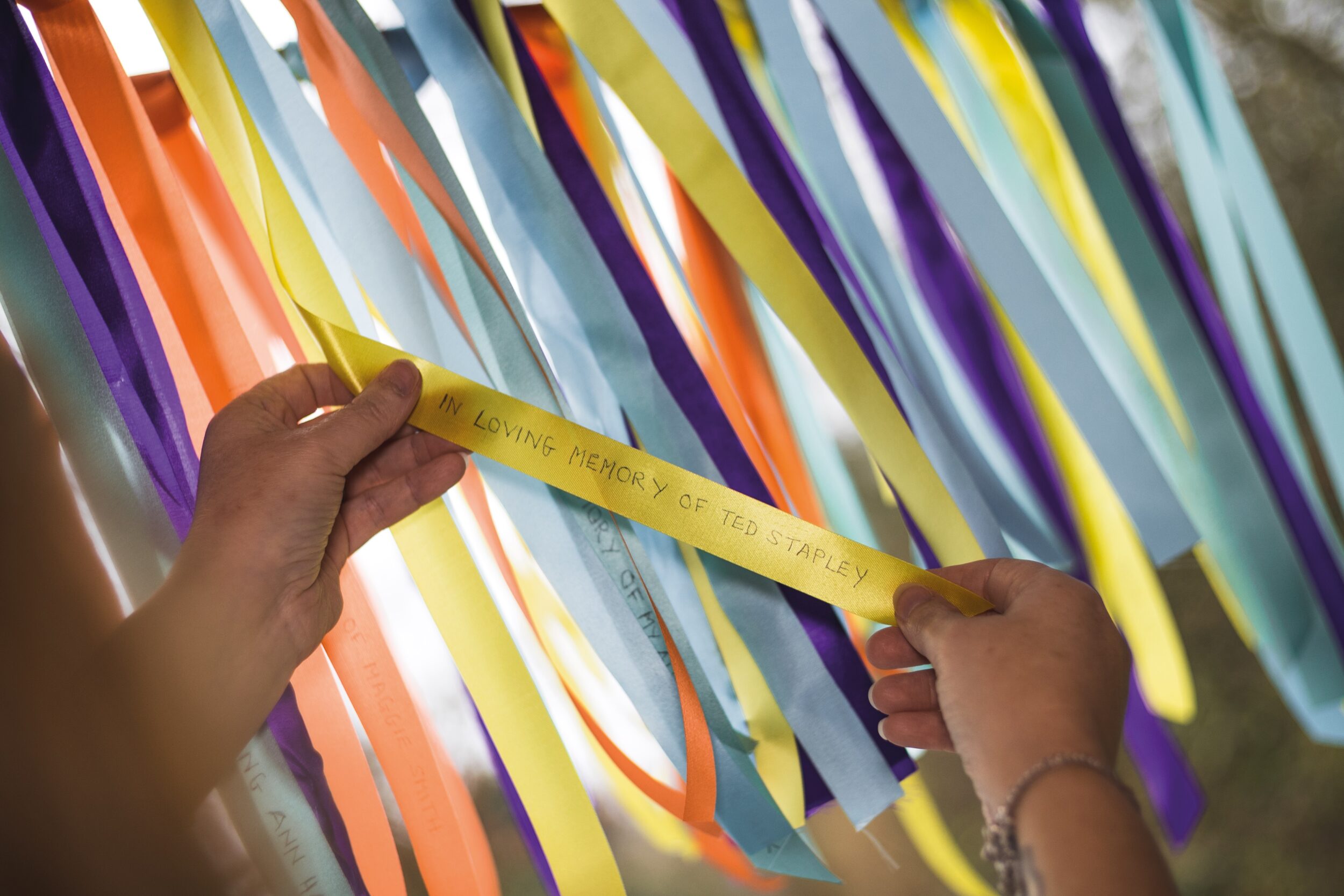 Remember Someone Special
Dedicate a Remembrance Ribbon to your loved one, adding colour to the beautiful Hospice Gardens as they begin to blossom this spring. A Remembrance Ribbon is a perfect way to remember someone special.
We will handwrite the name of your loved one onto a length of ribbon, before tying it to the tree of your choice, where it will dance in the breeze this May. Ribbons will be hung from Saturday 30th April and will remain in place until mid-June.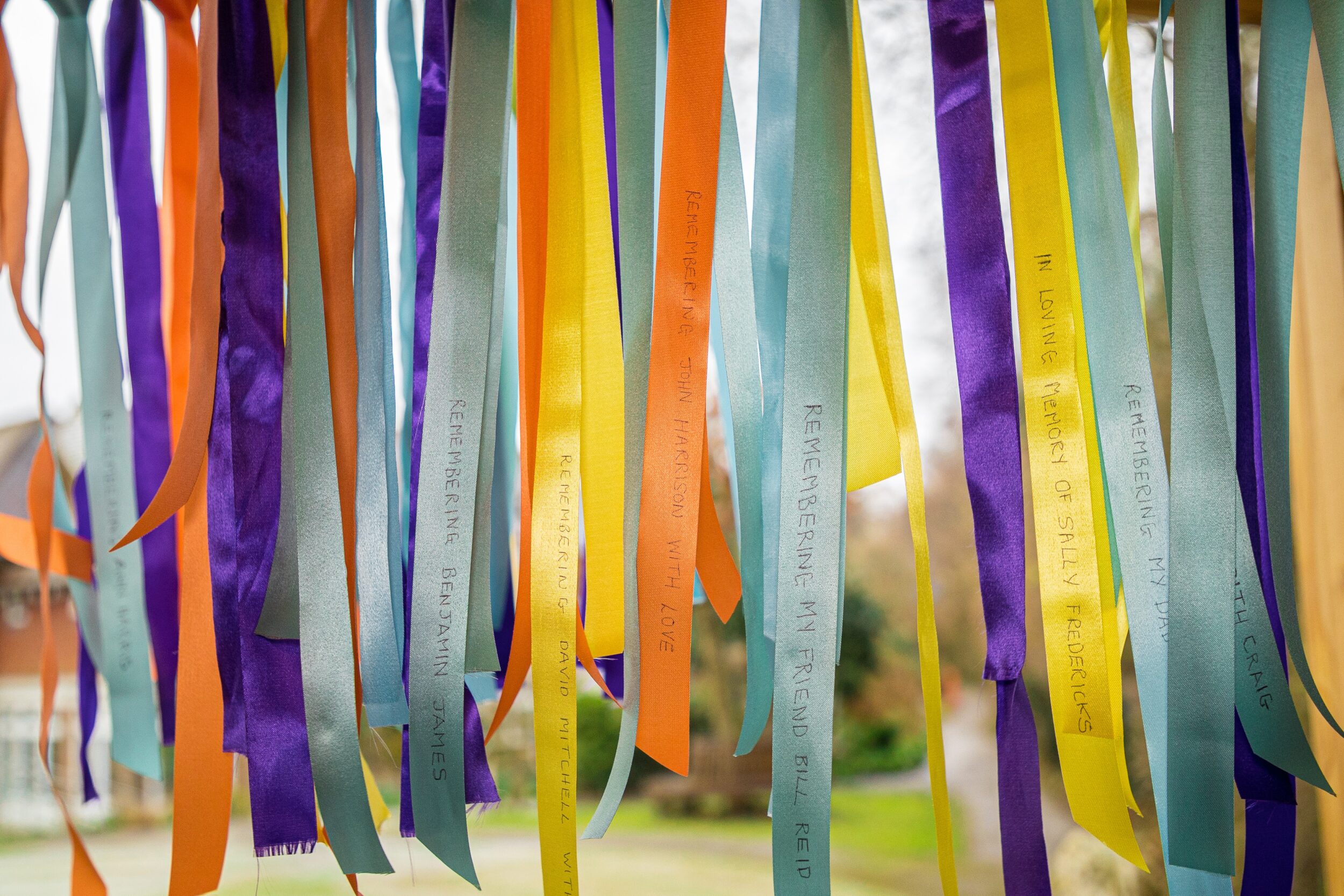 Gemma Millen
Relationship Fundraising Manager