Hospice in the Weald's most loveable Christmas campaign, Stitch-a-Stocking, is back to decorate your homes once again this Christmas!
Each stocking, decoration, and Christmas character has been hand-crafted by one of our wonderful knitters and make perfect additions to your Christmas trees or homes.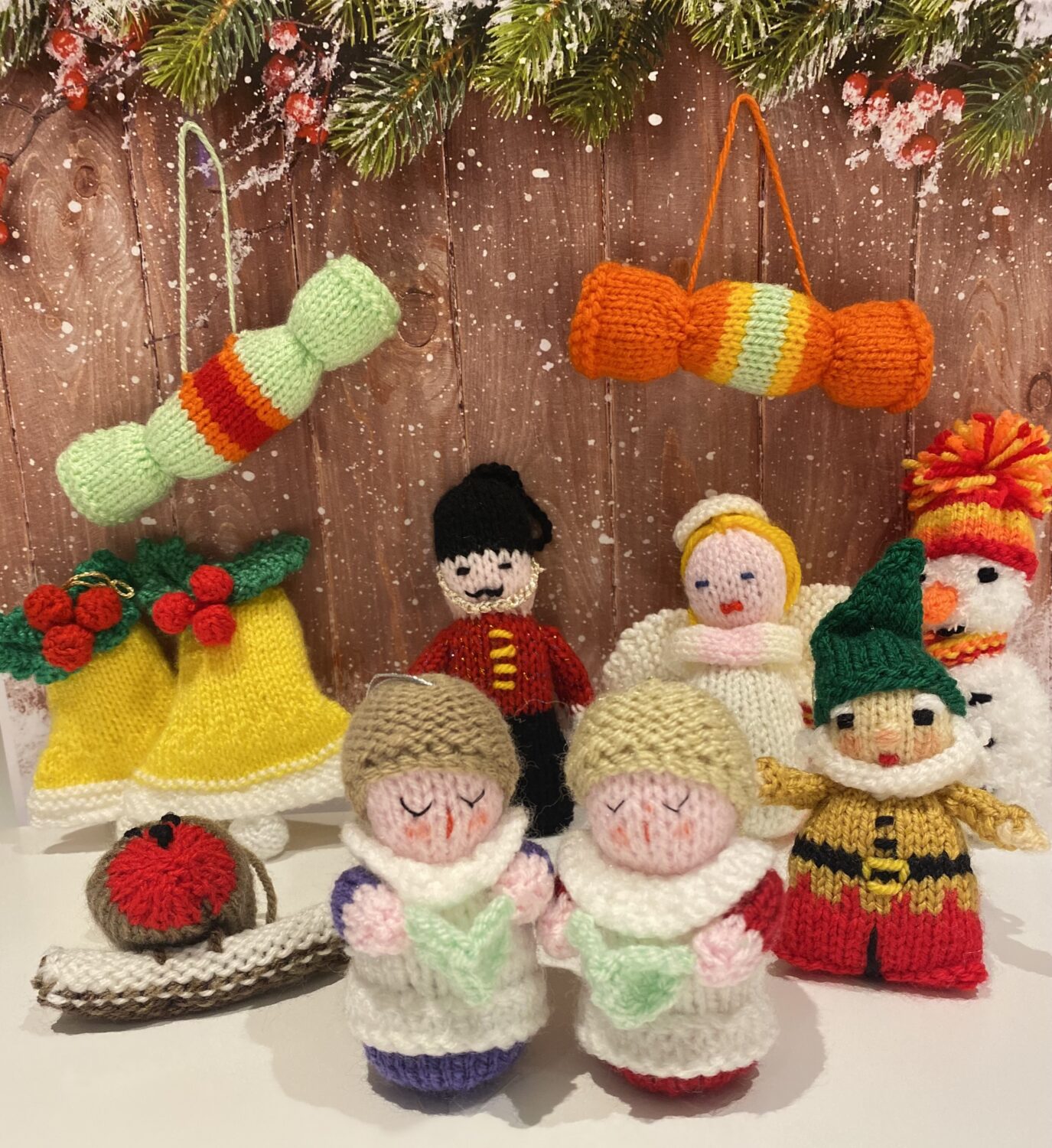 New this year! Christmas Characters and Decorations
Our wonderful knitting community has been busy creating amazing Christmas characters and decorations to add to the Stitch-a-Stockings this year. We have been sent a fabulous selection of decorations including some of the following:
Father Christmases
Elves
Snowmen
Angels
Robins
Bells
Toy Soldiers
Christmas Puddings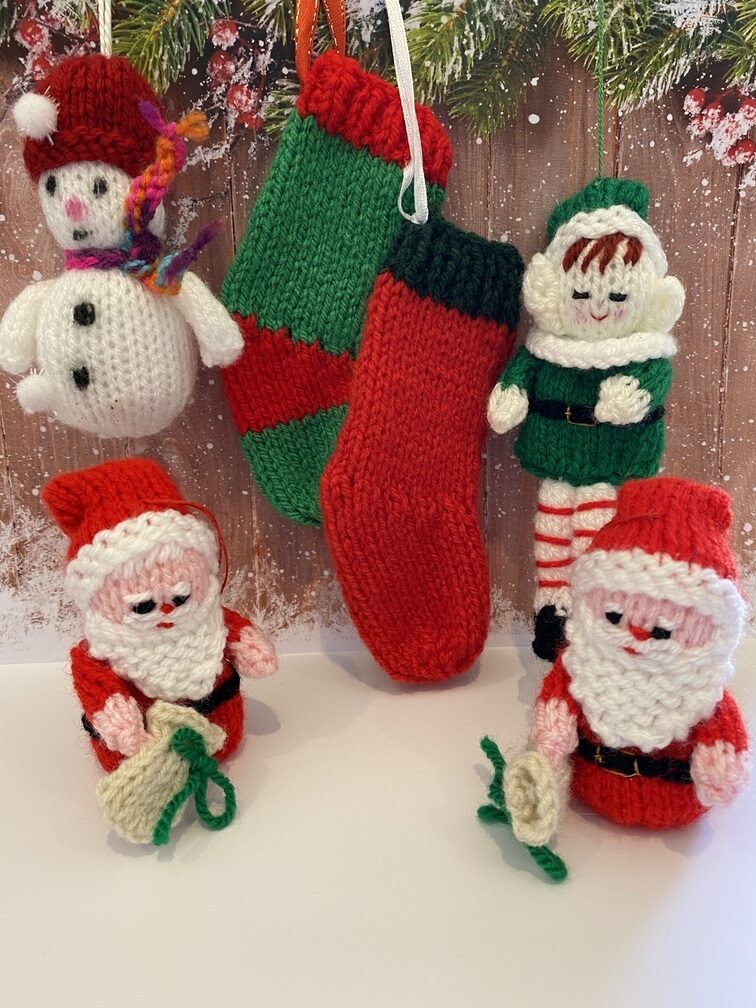 Stitch-a-Stockings and Christmas Characters are now on sale!
We have received over 2,000 beautifully hand-crafted, knitted stockings and decorations for you to purchase this Christmas.
You can find our Stitch-a-Stockings and Christmas Characters in our charity shops, online, at our Christmas Market on the 27th and 28th November and in one of our local partner retailers here:
Brenchley Post Office
Pages Newsagents
Renhurst Farm shop
Cherry Gardens Farm Shop
Field-Buss Newsagents
P Ward & Sons
McColl's Paddock Wood
Pomfret Butchers
Nose2Tail Butchers
Oast Farm Shop
Greenacres Garden Centre
Sevenoaks Garden Centre
HW Coldbreath Butchers
*Please note, all our confectionery has been donated to us. Please be careful of potential allergens before consuming any confectionery in the stockings, purchased from our shops, local retailers or from the Christmas Market. For more information, contact Elisha on 01892 820507.*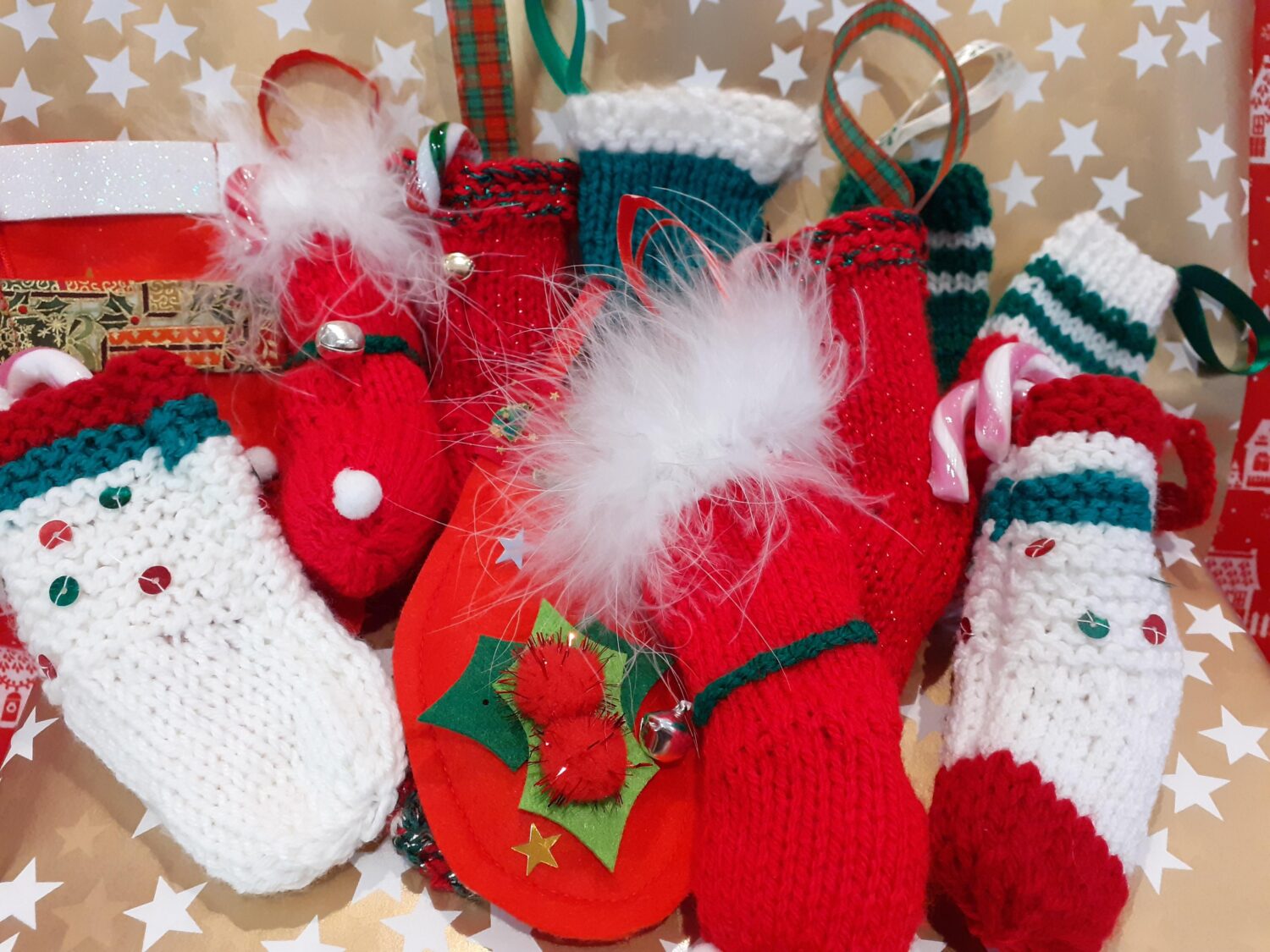 Thank you for your support!
Last year, the Stitch a Stocking campaign raised a wonderful £1,156 at an incredibly difficult time. This year, we need your help to raise £3,000 to ensure we can continue to provide outstanding Hospice palliative care to those in our community who need it now, and in the future.
If you have any questions, or would like to get in touch about the Stitch-a-Stocking campaign, please contact Katie on 01892 820533 or email katie.hook@hospiceintheweald.org.uk.
Try one of our suggested knitting patterns!