This Spring and Summer, make space in your diary for the return of Hospice in the Weald's Open Gardens.
Giving a rare chance for you to take a walk through the gates of this year's gardens.
This year we have 33 private gardens opening to the public bringing another chance to enjoy some of the finest gardens across West Kent & Northern East Sussex. Cottage gardens, wildlife havens or village walkabouts – there's something here for everyone. This year has some beautiful new gardens in the calendar along with ever-popular venues such as Long Barn.
We are also delighted to have our sponsor, Coolings Garden Centre this year holding a day for Hospice in the Weald where you are able to book a behind the scenes tour of the amazing green houses.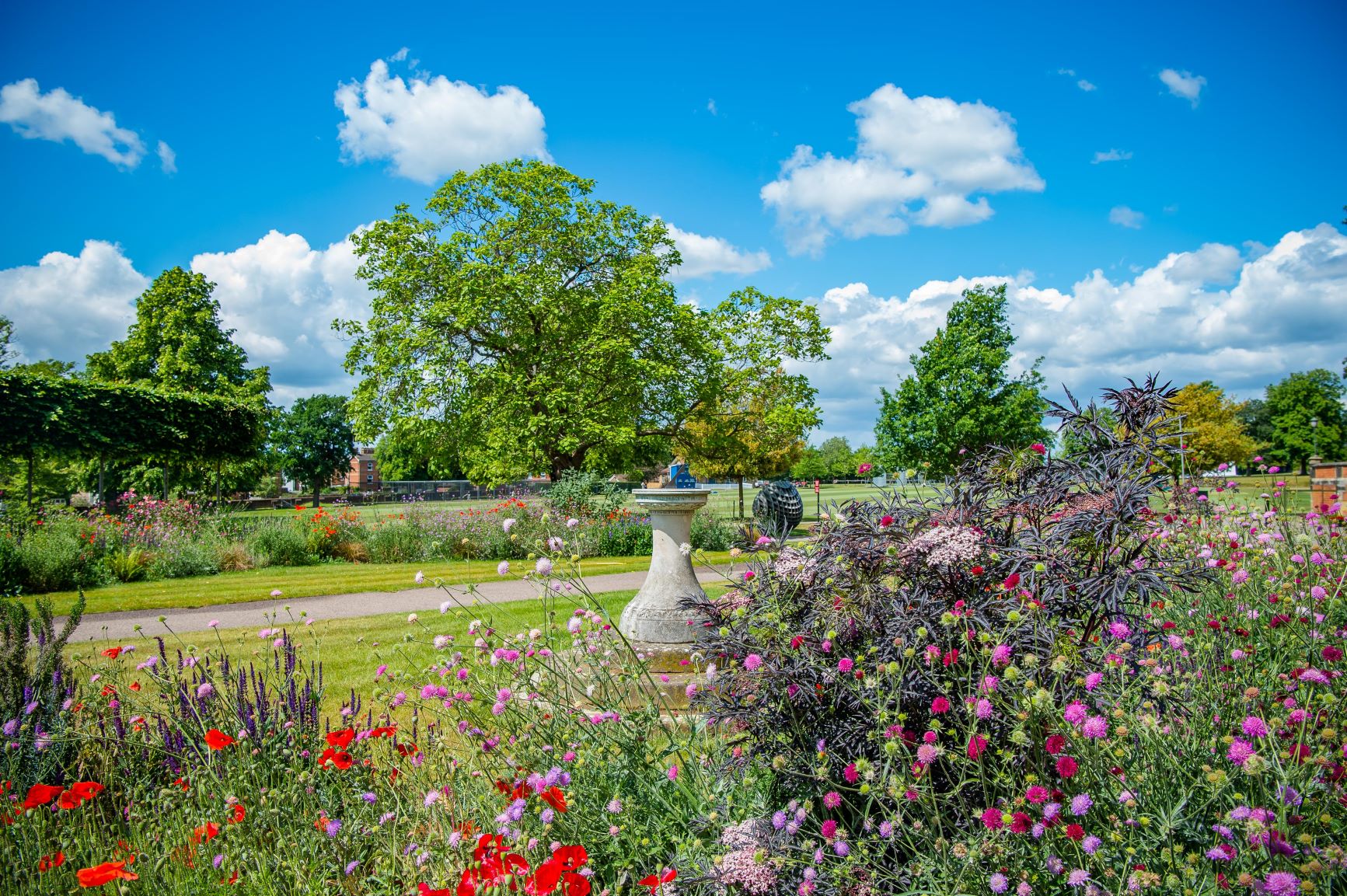 Tonbridge School
Tonbridge School, High Street, Tonbridge. TN9 1JP
TICKET ONLY EVENT
Friday 22nd July 11am & 2pm tours
Admission: £10 per person inclusive of Tea/Coffee and a piece of cake
Wheelchair access: Yes
Dogs allowed: Yes, on leads
Parking: At Tonbridge School Sports Centre Car Park TN10 3AD
(disabled parking spaces will be available on the main school site – if guests could make us aware then we can ensure a space is available for them)
Description: Head Gardener Stephen Harmer MA will guide guests around the gardens, including Front of School Garden, Smythe Library Garden, Skinners Library Garden, the Garden of Remembrance, and the new Barton Science Centre Garden. The borders are mixed with shrubs, herbaceous perennials and bulbs. Some of the gardens are currently undergoing re-design and re-planting.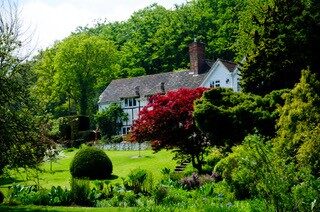 Moorlands
Moorlands, Crowborough
Sunday 24th July 12pm – 5pm
Admission: £6.00 per person (Children are free)
Wheelchair access: No
Dogs allowed: on lead
Description: Moorlands is a lush 4 acre garden set in a valley on the edge of the Ashdown Forest. Water features prominently in the garden with numerous ponds and streams, planted with a range of bog loving plants and trees. At the top of the garden is a long herbaceous border with views of wooded hillsides and steep fields. Overall the garden is a space where formality and a kind of gentle wilderness come together.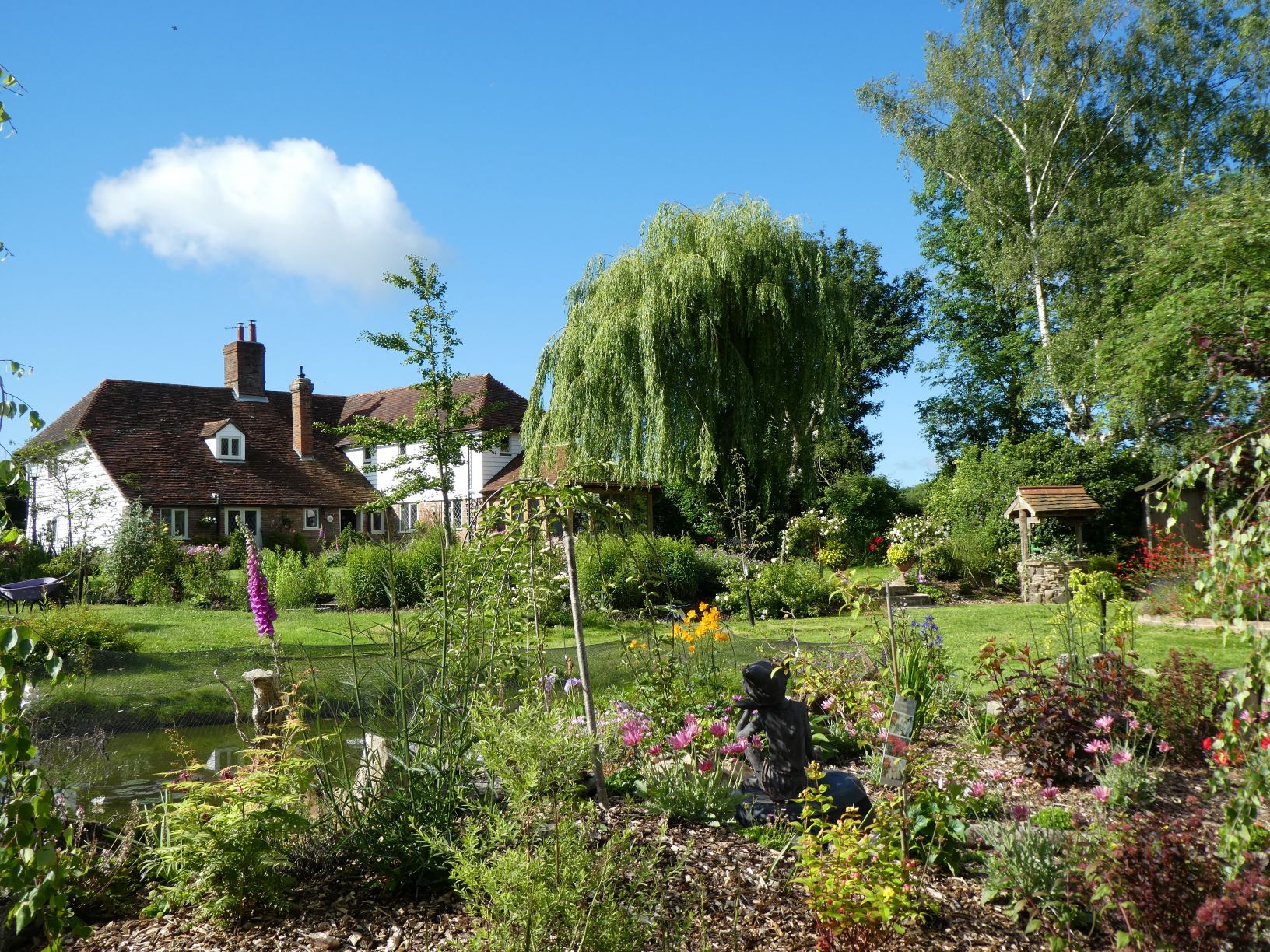 Little Walkhurst
Little Walkhurst, Walkhurst Road, Benenden, Cranbrook. TN17 4DT
Sunday 7th August & Sunday 14th August 12:30m – 4:30pm
Admission: £5 Adults &  £2 under 16
Wheelchair access: No
Dogs allowed: No
Description: Timber framed cottage 1740 (not open) with association to Hawkhurst gang, set in 1 ½ acres cottage style garden with ornamental pond. In addition large pond in front of property with summer house, 4 ½ acre wildflower meadow & woodland walk to WWII bomb crater now a wildlife pond. Our art studio will be open for you to peruse.