This Spring and Summer, make space in your diary for the return of Hospice in the Weald's Open Gardens.
Giving a rare chance for you to take a walk through the gates of this year's gardens.
This year we have 33 private gardens opening to the public bringing another chance to enjoy some of the finest gardens across West Kent & Northern East Sussex. Cottage gardens, wildlife havens or village walkabouts – there's something here for everyone. This year has some beautiful new gardens in the calendar along with ever-popular venues such as Long Barn.
We are also delighted to have our sponsor, Coolings Garden Centre this year holding a day for Hospice in the Weald where you are able to book a behind the scenes tour of the amazing green houses.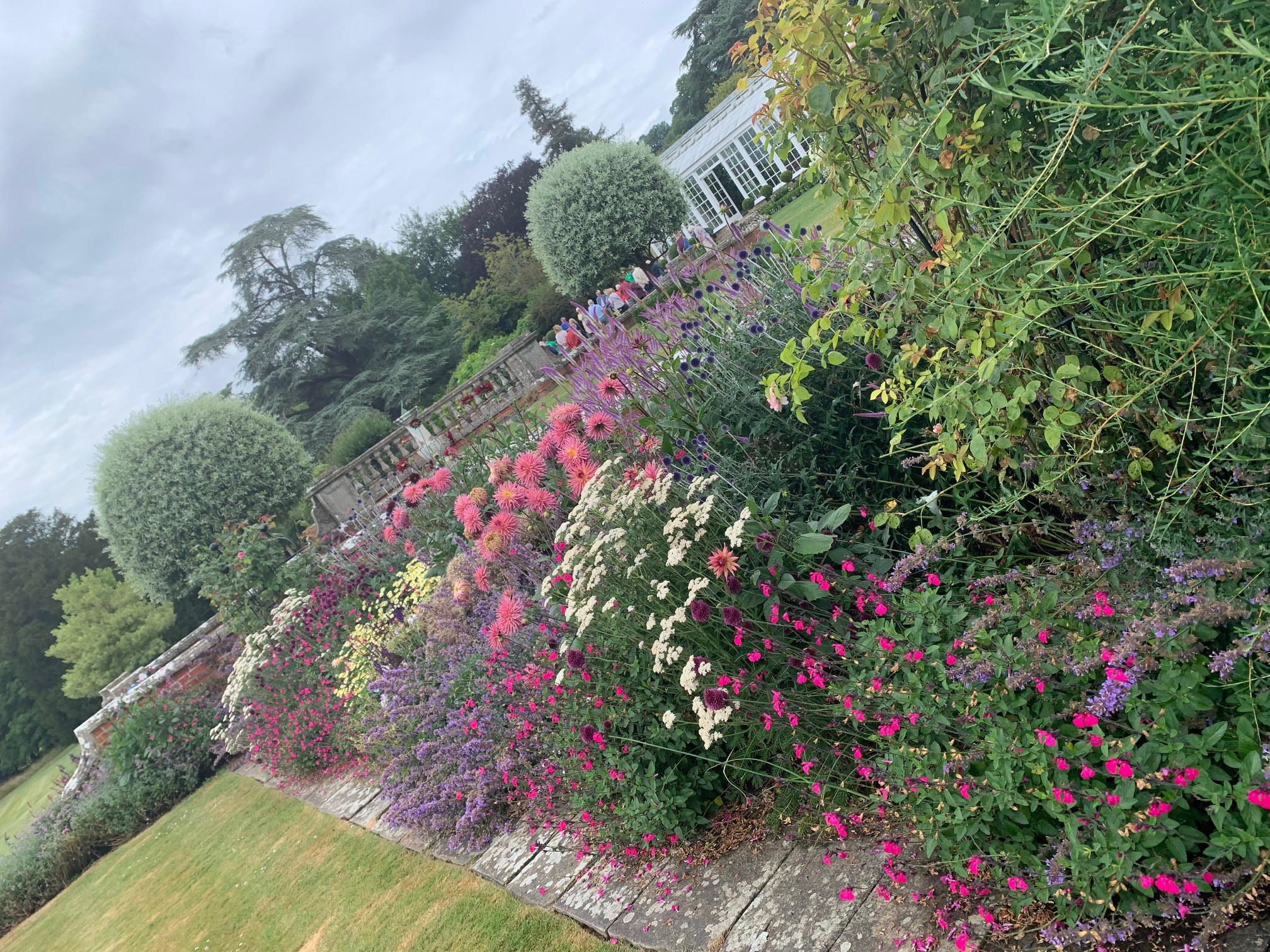 St Clere
St Clere, Kemsing, Sevenoaks TN15 6NL
TICKET ONLY EVENT
Thursday 26th May  12pm to 4pm
Admission: £15 (to include tea, cake and tour)
Wheelchair access: Yes
Dogs allowed: Dogs on leads
Descritpion: St Clere has a small team of dedicated gardeners who are extremely proud of the private gardens. This is a wonderful opportunity to view the delightful formal terraces, herbaceous & shrub borders, productive kitchen gardens, lawns, rare trees and enjoy the wonderful views across the fields to the lake. The Orangery is at the heart of the formal gardens and has recently been restored back to its original design. There will be a tour of the Estate grounds led by head gardener and Estate Foreman, Martin Platt. He is a great storyteller and will entertain you with tales of his 27 years of experience of working at St Clere. The tours are very informative and proved to be very popular last year. Afternoon teas with delicious homemade cakes will be served in The Garden Room and Governor's Green, overlooking the fabulous views across the Kentish countryside. A truly perfect way to relax and unwind on a sunny day.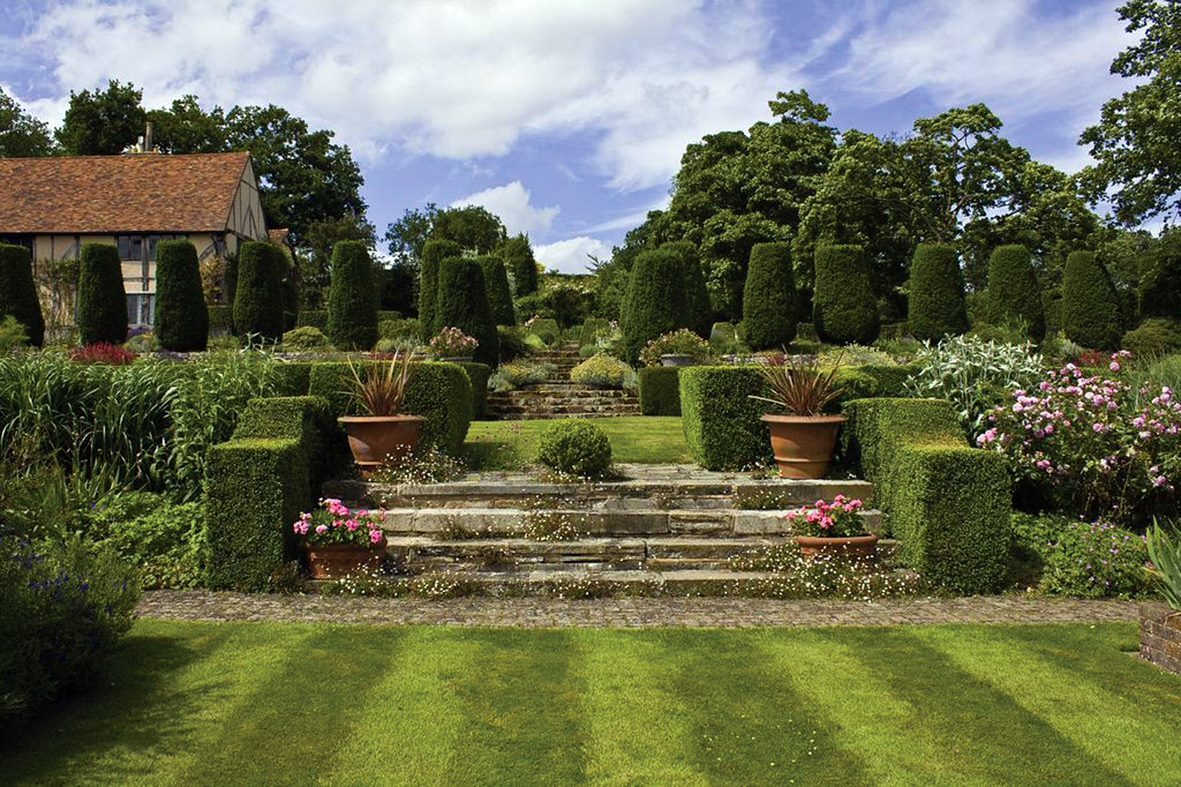 Long Barn
Long Barn, Weald, Sevenoaks. TN14 6NH
TICKET ONLY EVENT
Saturday 11th June 2pm – 4pm
Admission: £15
Wheelchair access: Yes
Dogs allowed: No Dogs
Description: Against the backdrop of a beautiful house dating from the 14th century and with wonderful views across the Weald, the three acres of garden at Long Barn were laid out by Vita Sackville-West and Harold Nicolson, who lived here from 1915-1930 before moving to Sissinghurst Castle. At Long Barn they developed the style they were to perfect at the world-famous gardens of Sissinghurst, transforming the sloping site into terraces, secret gardens with delightful planting schemes, rose arbours and classical groves. The origins of Sissinghurst are clearly present. A more recent addition is the very attractive vegetable garden. There is a further opportunity to see this exceptional private garden on Tuesday 13th September
Tunbridge Wells in Bloom
Sunday 12th June 11am – 5pm
Admission: £10.00 per person (children are free). Ticket covers all gardens participating in the tour.
Advance ticket purchase is advisable. Call TWBC Parks team on 01892 554031 to book tickets. (Please note that Covid-19 measures may be introduced if advised by government at the event time.)
Disabled access is limited at some gardens – please see details of each individual garden.
Description: This year there are eleven gardens and grounds in Royal Tunbridge Wells for you to visit in the Hospice in the Weald Open Gardens scheme. The tour has been organised by the Royal Tunbridge Wells in Bloom alongside the Hospice in the Weald to help raise funds for both organisations. Our previous Royal Tunbridge Wells Open Gardens tours were great – we have raised nearly £4000 for the Hospice so far.
The gardens taking part this year are:
2 Cumberland Gardens, Tunbridge Wells TN1 1UQ
5 Dukes Drive , Tunbridge Wells TN2 5FA
8 Kendal Park, Tunbridge Wells TN4 9SX
9 Royal Chase, Tunbridge Wells TN4 8AX
10 Birch Close, Tunbridge Wells TN2 3TJ
Highlands, The Midway, Nevill Court, Tunbridge Wells TN4 8NJ
Ivy Chimneys, 28 Mount Sion, Tunbridge Wells TN1 1TW
Rusthall Lodge, Nellington Road, Rusthall TN4 8SJ
Town Flowers, Flower Farm, Bayham Road, Tunbridge Wells TN2 5HU
Wildings, Pembury Road, Tunbridge Wells TN2 3QN
Willicombe Park, Tunbridge Wells, Kent TN2 3UU
Goudhurst Garden Safari
Gill House, Well House and Lime Tree house, Goudhurst Road, Goudhurst, Kent TN17 2PA
Sunday 12th June 11am – 5pm
Admission: £5.00
Wheelchair access: Disabled access is limited at some gardens
Dogs allowed: Service dogs only
Lime Tree House stands in an acre of land it has a vegetable patch with a small greenhouse at the back of the property.  The flower beds at the front and directly at the back of the house are planted with a variety of shrubs, roses and flowers,  Much of the planting is to encourage bees and other insects, and of course for family and friends to enjoy.
Well House is surrounded by a typical country garden with a wide variety of shrubs and flowers, there is something surprising and unusual to discover around every corner!  The garden has a large pond, vegetable garden and chicken run.
Gill House is situated in 5 acres of gardens, paddocks and woodland and enjoys extensive views across the weald of Kent towards Bedgebury Forest and Kilndown.  The garden is designed to encourage wildlife with ponds, a wild flower meadow, Barn Owl box and other bird boxes.  There are many borders and flower beds to enjoy and a walk through the wood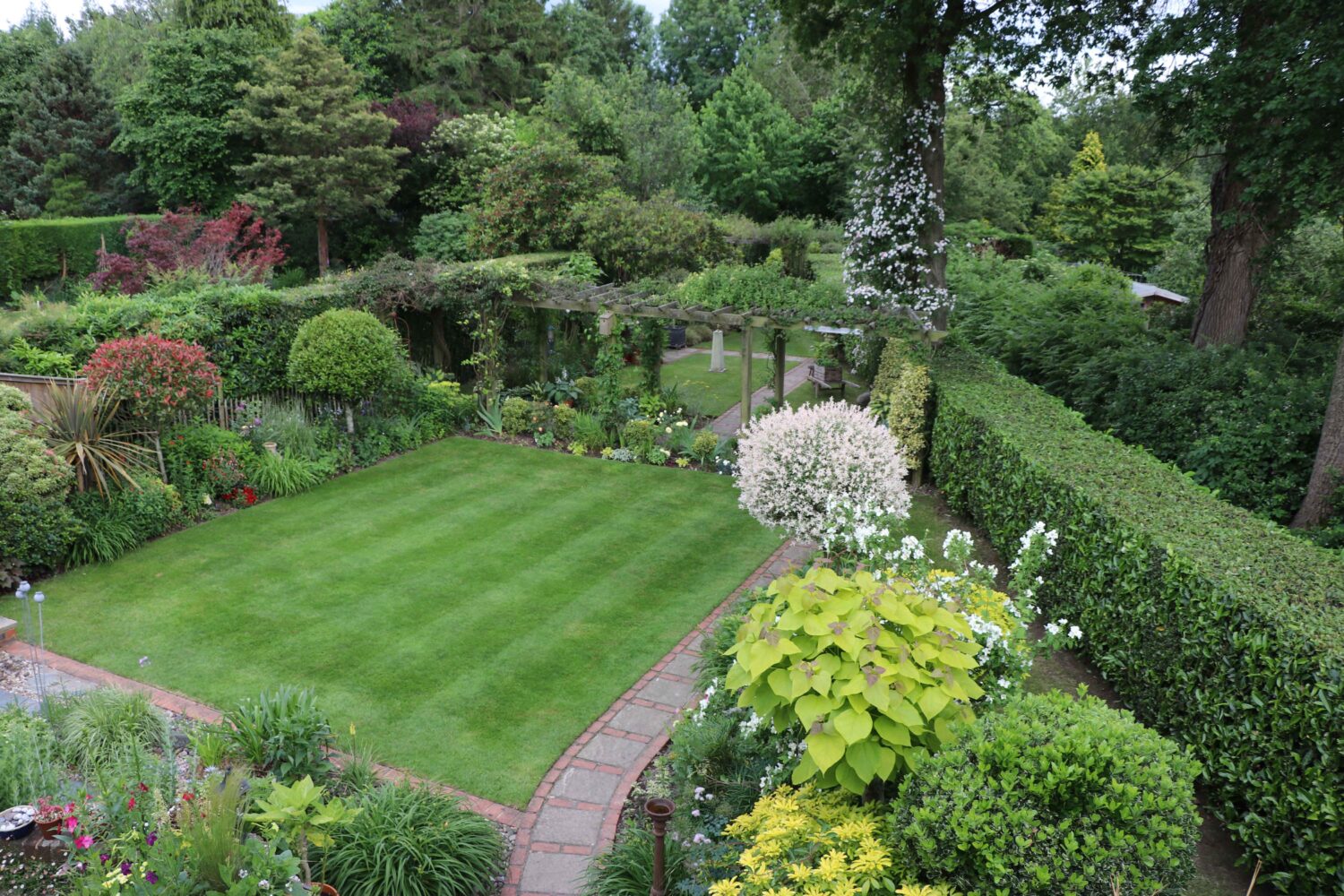 Bidborough Open Gardens
Bidborough Open Gardens
Sunday 26th June 12pm – 5pm
Admission: £5.00
Wheelchair access: Limited Wheelchair access
Dogs allowed: Dogs on a lead
Boundes End, 2 St Lawrence Avenue. TN4 0XB- Boundes End offers both formal and Informal areas with herbaceous borders with interesting plants, specimen trees, places to sit and pebbled areas, pergolas, a 'dry stream' and a fire circle. Plenty of places to sit and enjoy.
Chestnuts, 57 Bidborough Ridge.  TN4 0UU- A mature garden with many herbaceous and perennials plants and several seating areas. There are various tubs containing colourful annuals dotted around the patio area.
Sheerdrop, Penshurst Road. TN3 0XJ – A terraced garden designed and planted by Roger Platts (Chelsea Gold Medallist). There is a cottage garden mix of plants and shrubs, and although it is a 'young' garden it is already looking well established. Walk through the moon gate and down to a small pond. There are wonderful views from the garden across the Bidborough countryside towards the village church.
Darnley Lodge, 7 Darnley Drive, Bidborough Tunbridge Wells Kent TN4 0TH – A formally lanscaped front garden with circular lawn, paving and lavender surrounding a large Acer.  The rear garden has been redesigned over the years, creating different areas around the garden including two mature rose beds created from roses which were relocated when work was done on the house. There are five compost heaps tucked away in a corner and providing all the organic material for the beds. There is a new Victorian greenhouse built this year.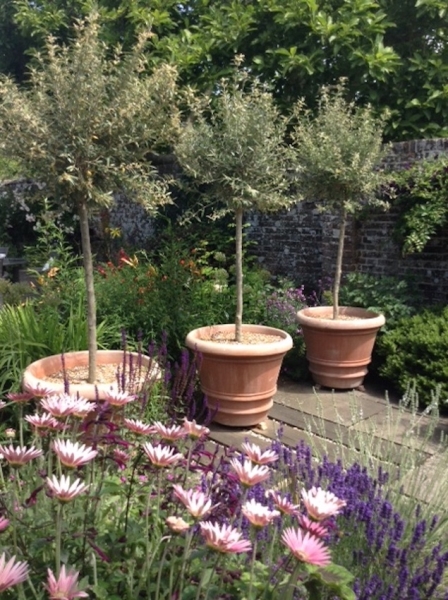 Mandalay
Mandalay, High Street, Burwash. TN19 7E
Wednesday 29th June 1pm – 5pm
Admission: £5.00
Wheelchair access: Regrettably not accessible
Dogs allowed: No
Mandalay offers maximum style in a minimal space, a contemporary cottage garden 97ft x 21ft designed by David Stevens FSGD. Specimen olive trees, roses, clematis, border perennials, succulents, water feature, imaginatively planted containers; harmonious and varied hard landscaping.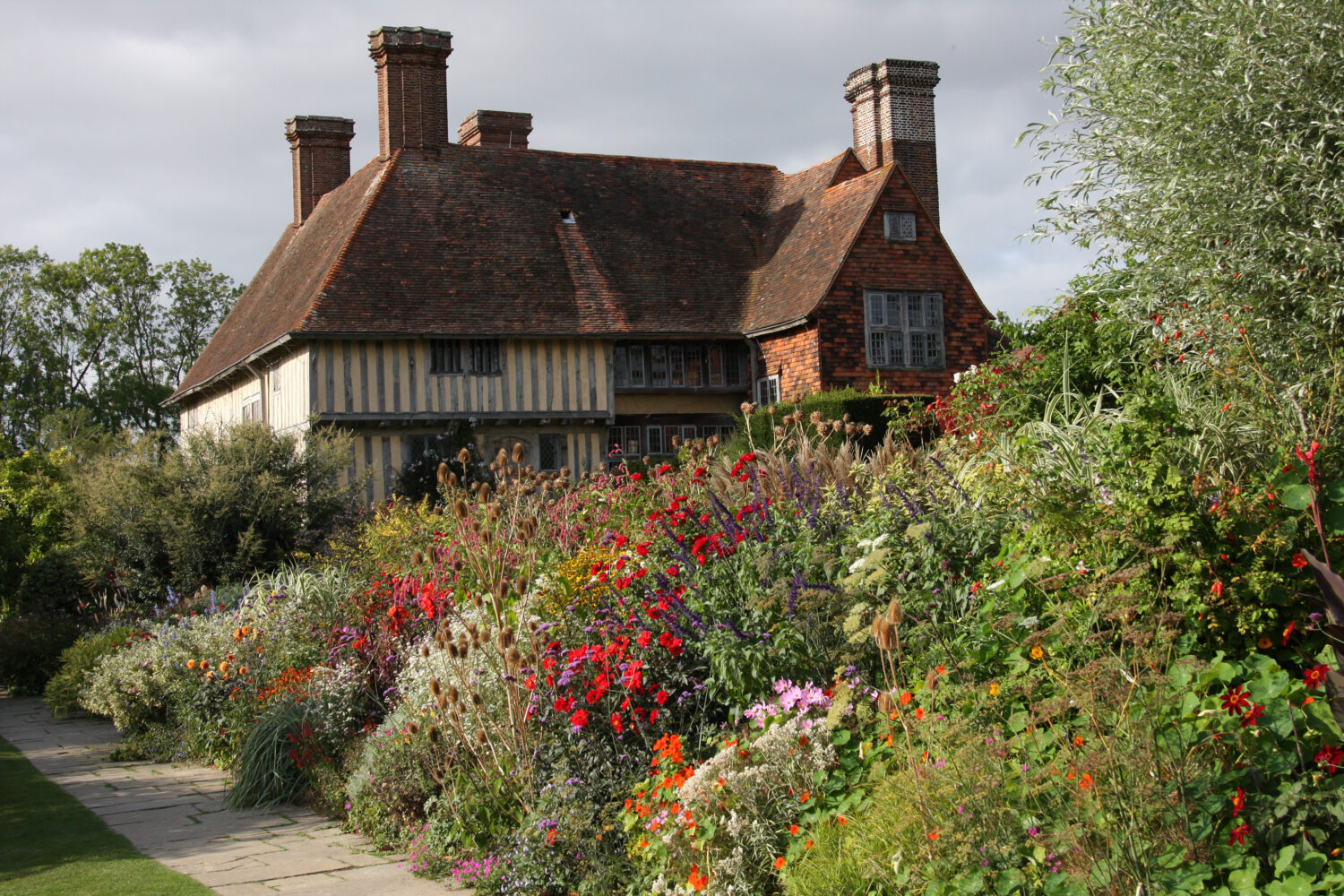 Great Dixter
Great Dixter, Northiam, Rye. TN31 6PH
Friday 1st July 5pm onwards
Admission:   Ticket Only Event  £25
Wheelchair access: Yes
Dogs allowed: No
Great Dixter is a 15th Century Historic house, set in beautiful grounds and was the family home of gardener and gardening writer Christopher Lloyd. It was the focus of his energy and enthusiasm and fuelled over 40 years of books and articles. Now under the stewardship of the Great Dixter Charitable Trust and Christopher's friend and head gardener, Fergus Garrett, Great Dixter is a historic house, a garden, a centre of education, and a place of pilgrimage for horticulturists from across the world.
The evening will be held with the amazing backdrop of the 15th Century house with a drinks reception and canapes. Head gardener Fergus Garrett will give an introductory talk  and a chance to wander the amazing grounds.
This will be an exclusive ticket only event for 100 guests.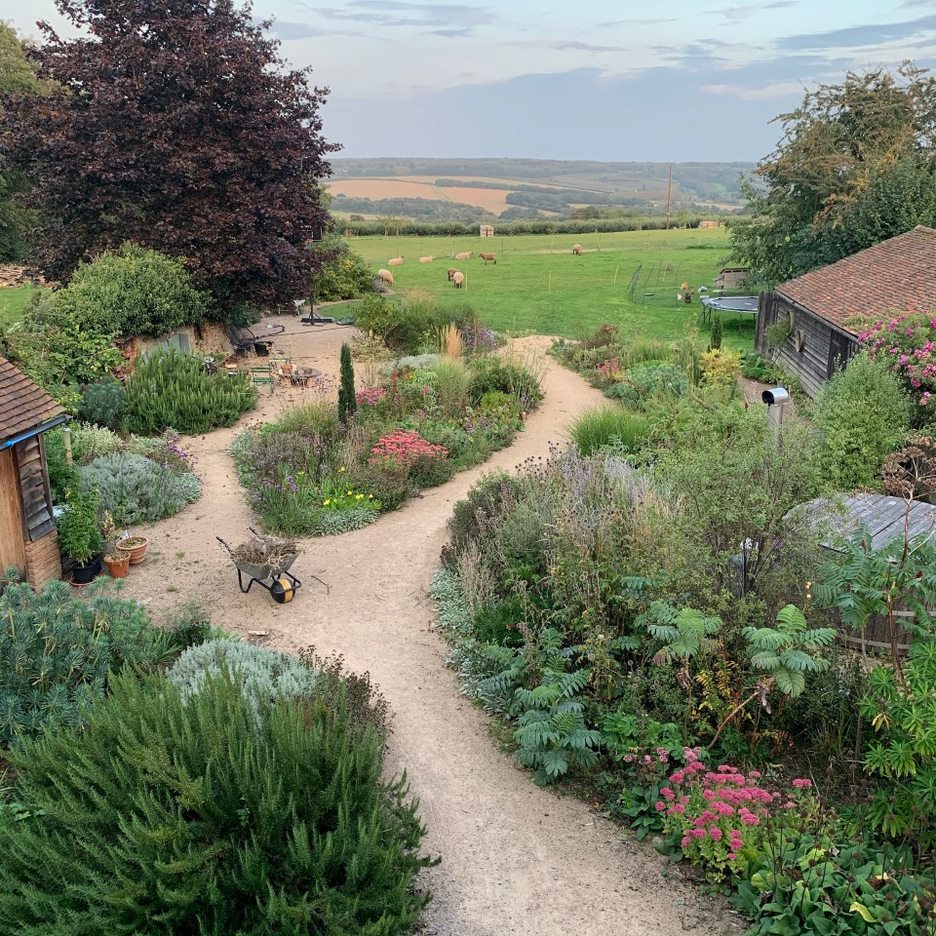 The Granary
The Granary, Tonbridge Road, Ightham, Sevenoaks. TN15 9AP
Saturday 2nd & Sunday 3rd July 1pm – 5pm
Admission: £5
Wheelchair access: Limited access
Dogs allowed: No
Parking: Blue badge holders are able to park in the driveway. All others please follow the parking signs
Description: Relaxed drought-tolerant gravel garden with lovely views over the Bourne Valley. A former farmyard, the garden has a Mediterranean feel and consists of winding gravel paths around curved beds filled with drought-tolerant shrubs, perennials and grasses.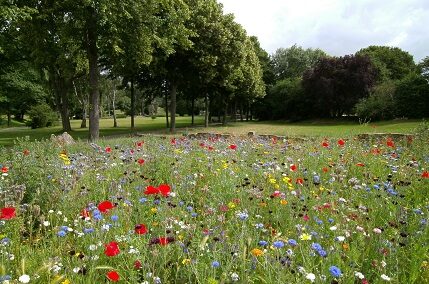 Rusthall Open Gardens
Climbers Galore, 37 Meadow Road, Rusthall, Tunbridge Wells. TN4 8UN
Cordeline, 40 Meadow Road, Rusthall, Tunbridge Wells. TN4 8UL
43 Meadow Road, Rusthall, Tunbridge Wells. TN4 8UL
54 Westwood Road, Rusthall, Tunbridge Wells. TN4 8TP
Sunday 3rd July 2pm – 6pm
Admission: £5 for all 4 gardens
Wheelchair access: No
Dogs allowed: No
Parking: Blue badge holders are able to park in the driveway. All others please follow the parking signs
Climbers Galore, 37 Meadow Road, Rusthall, Tunbridge Wells. TN4 8UN: Back paths with herbaceous borders and lots of climbers and roses.
Cordeline, 40 Maeadow Pard, Rusthall, Tunbridge Wells. TN4 8UL: Small colourful town garden with herbaceous beds, Pongola, cordeline and varieties of shrubs and plenty of annuals in pots.
43 Meadow Road, Rusthall, Tunbridge Wells. TN4 8UL: Small garden with lots of varieties of plants and flowers. a lovely vegetable plot. Showing what can be done in a small garden.
Pearl's Garden, 54 Westwood Road, Rusthall, Tunbridge Wells. TN4 8TP – In remembrance of my Mum;  This garden has been divided into sections with a large patio area with pond. Following down towards a grassy area and rockery with archway leading to the fire pit and pottery shed/ bar with pebbled area to relax in the later part of the day.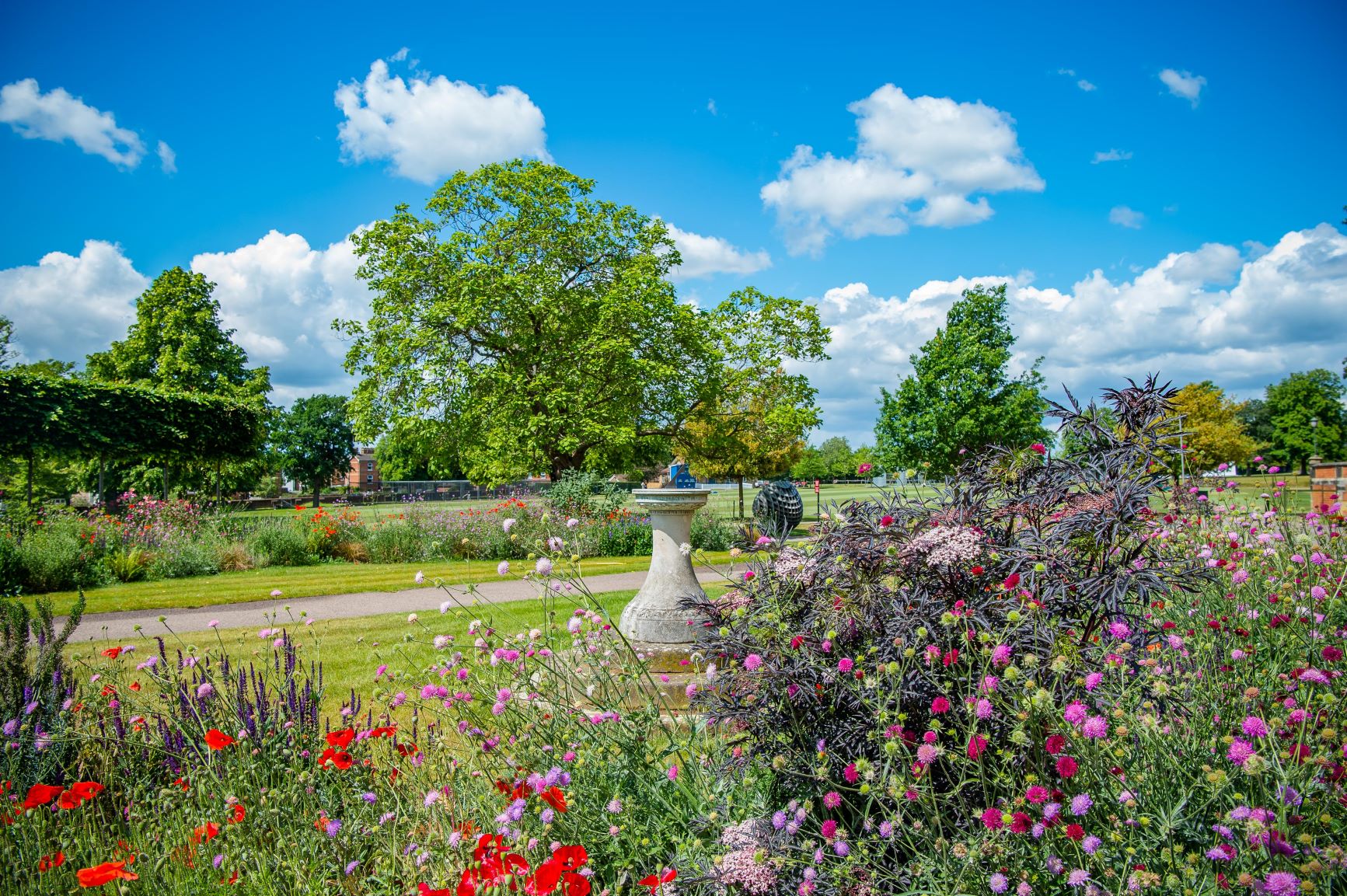 Tonbridge School
Tonbridge School, High Street, Tonbridge. TN9 1JP
TICKET ONLY EVENT
Friday 22nd July 11am & 2pm tours
Admission: £10 per person inclusive of Tea/Coffee and a piece of cake
Wheelchair access: Yes
Dogs allowed: Yes, on leads
Parking: At Tonbridge School Sports Centre Car Park TN10 3AD
(disabled parking spaces will be available on the main school site – if guests could make us aware then we can ensure a space is available for them)
Description: Head Gardener Stephen Harmer MA will guide guests around the gardens, including Front of School Garden, Smythe Library Garden, Skinners Library Garden, the Garden of Remembrance, and the new Barton Science Centre Garden. The borders are mixed with shrubs, herbaceous perennials and bulbs. Some of the gardens are currently undergoing re-design and re-planting.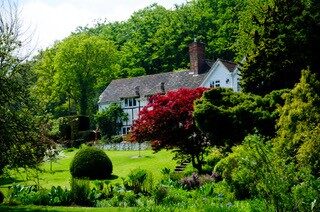 Moorlands
Moorlands, Crowborough
Sunday 24th July 12pm – 5pm
Admission: £6.00 per person (Children are free)
Wheelchair access: No
Dogs allowed: on lead
Description: Moorlands is a lush 4 acre garden set in a valley on the edge of the Ashdown Forest. Water features prominently in the garden with numerous ponds and streams, planted with a range of bog loving plants and trees. At the top of the garden is a long herbaceous border with views of wooded hillsides and steep fields. Overall the garden is a space where formality and a kind of gentle wilderness come together.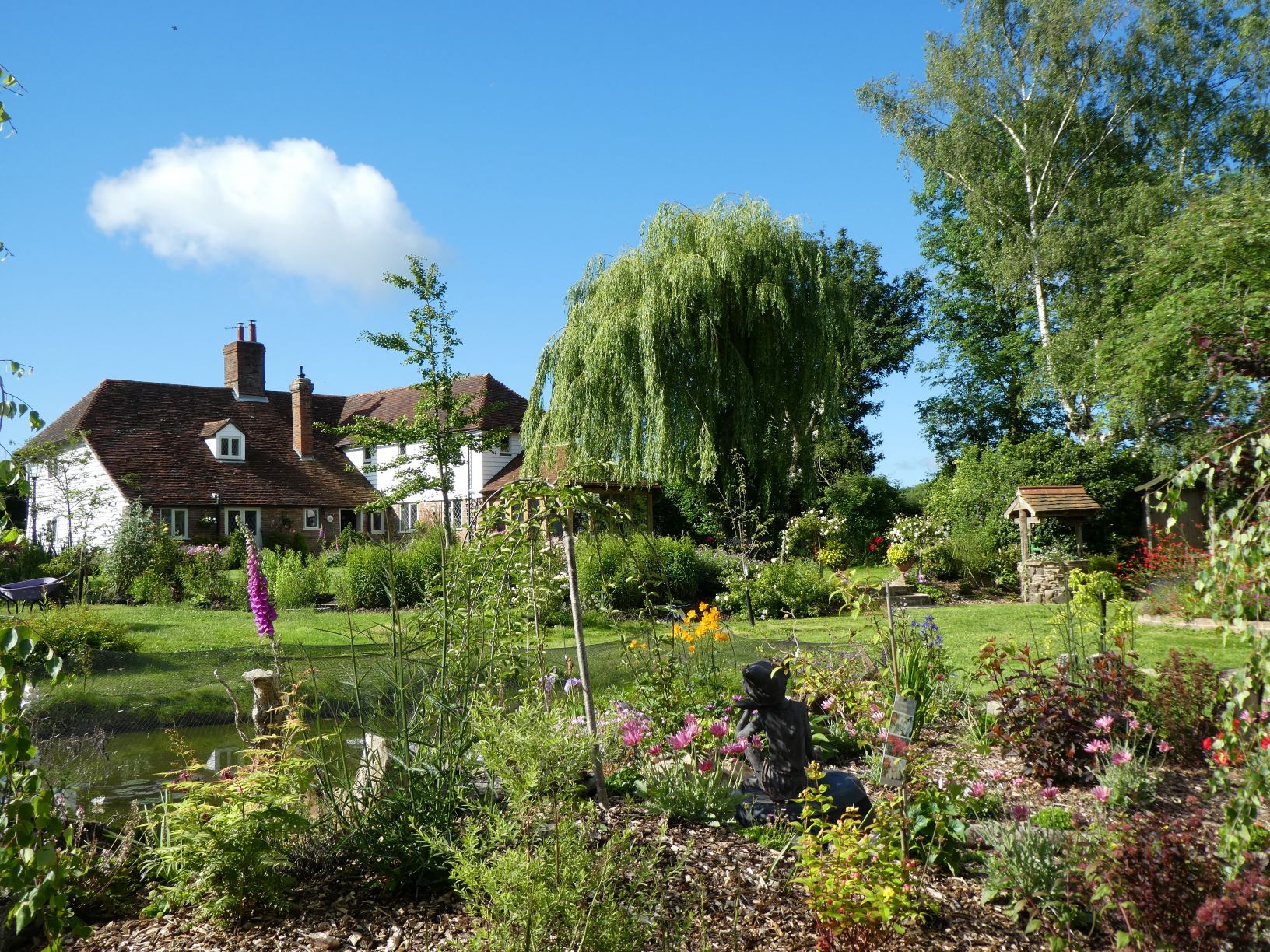 Little Walkhurst
Little Walkhurst, Walkhurst Road, Benenden, Cranbrook. TN17 4DT
Sunday 7th August & Sunday 14th August 12:30m – 4:30pm
Admission: £5 Adults &  £2 under 16
Wheelchair access: No
Dogs allowed: No
Description: Timber framed cottage 1740 (not open) with association to Hawkhurst gang, set in 1 ½ acres cottage style garden with ornamental pond. In addition large pond in front of property with summer house, 4 ½ acre wildflower meadow & woodland walk to WWII bomb crater now a wildlife pond. Our art studio will be open for you to peruse.
Missed it!
These open gardens have already happened, but keen an eye on those above and put the dates in your diary…

Coolings Behind the scenes Tour
Coolings, Rushmore Hill, Knockholt, Kent.TN14 7NN
TICKET ONLY EVENT
Thursday 5th May, Tours are at 11am & 2pm tours (Please meet outside Arthur's Cafe for the Tour)
Admission: £15 per person inclusive of Cream Tea
Wheelchair access: Yes
Dogs allowed: Dogs on a lead
Description: Coolings are among the very few garden centres in the country that actually grow their own plants, producing over a million plants each year from their production nursery in Knockholt near Sevenoaks.  They do not grow for anyone else preferring to supply their own four centres in Knockholt, Bearsted and Wych Cross in Sussex.  The production nursery is not normally open to the public but April is the peak month for plant production and the nursery is full to bursting with plants.  Visitors will be guided around the glasshouses and see just how they produce over a million plants a year with the aid of potting machines, a robotic transplanter and some fantastic growers.  Tours last for just over an hour and of course there is a Cream Tea to enjoy at Arthurs restaurant either before and after the tours.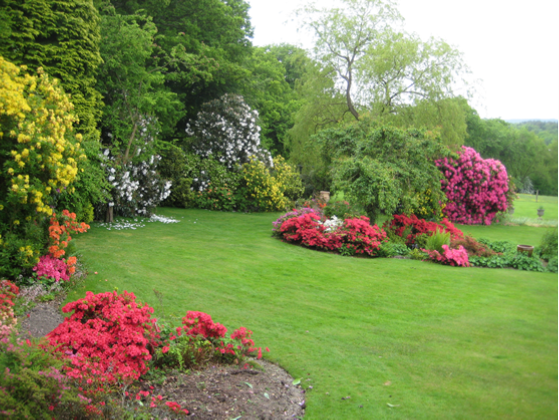 Smugglers
Smugglers, Hoadleys Lane, Crowborough, East Sussex, TN6 1TH
Sunday 15th May, 2pm to 6pm
Admission: £5 per person
Wheelchair access: Yes
Dogs allowed: Dogs on a lead
Description: Smugglers garden has a wonderful view towards Ashdown Forest. It is very much a spring garden with an array of colourful rhododendrons and azaleas.  If the season is late, the camellias may still be out.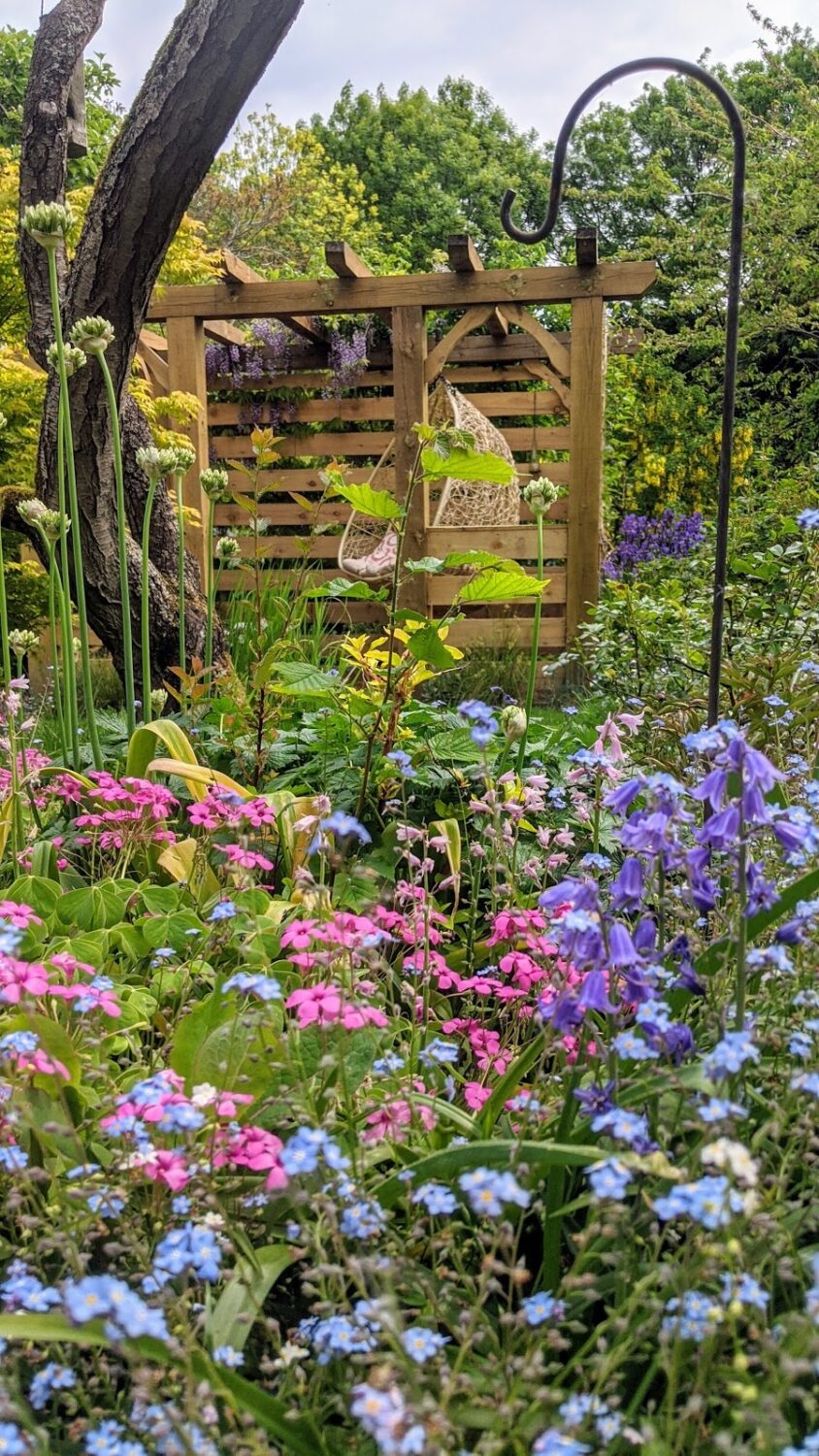 Mary's Garden
Mary's Garden, 61 Lavender Hill, Tonbridge TN9 2AU
Saturday 21st May 1pm – 5pm
Admission: £5 per person, under 12s go free
Refreshments available: Yes
Wheelchair access: Yes
Dogs allowed: Dogs on a lead
Description: This unexpected family garden behind a row of semis and terraces in south Tonbridge has been a work in progress for over 160 years.  The current custodians took ownership in 2011 and consider themselves privileged to have such a remarkable space.  Being professional garden makers, they are fortunate enough to have the space to indulge their ideas, experimenting with structures, planting, and themes. This will be the eighth time this garden has been opened, and each year it has offered yet more surprises. The garden's long history becomes apparent in the mature specimens, evolving layout and quirky corners. There is plentiful seating from which to enjoy the many different aspects of the garden.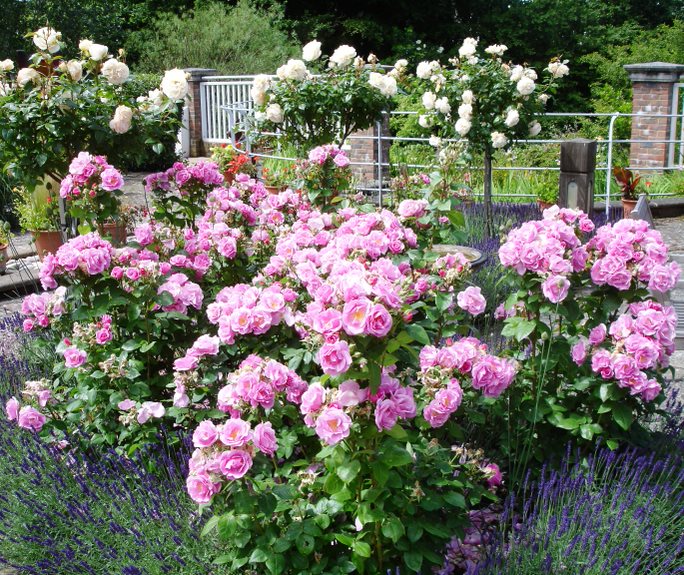 Hospice in the Weald
Hospice in the Weald Garden
Saturday 21st May 11am – 4pm
Admission: By donation
Wheelchair access: Yes
Dogs allowed: Yes
Description: The Hospice is surrounded by a beautiful garden, which includes large herbaceous borders, greenhouses, water features and a labyrinth. The garden has recently undergone a few changes including the Waterfall area which has been completely refurbished with 2 beautiful water features, seating and new planting. A Victorian style greenhouse has been built outside Hospice Day Therapy, and there are new raised beds made from oak sleepers on the patients patio.