This Spring and Summer, make space in your diary for the return of Hospice in the Weald's Open Gardens. Experience the rare chance to visit some of the finest gardens in Kent & Sussex for the day whilst raising money for Hospice in the Weald. Cottage gardens; wildlife havens; village walkabouts – there's something here for everyone. 
We remain so grateful to all of this year's garden owners for their hard work and kindness in sharing their gardens and to everyone who will visit. Your support will help ensure that Hospice in the Weald continues to deliver outstanding 24/7 hospice services throughout our local community. 
Below are all of our confirmed gardens and their opening dates – this list will be being updated as we confirm even more gardens opening for Hospice in the Weald. 
Don't hesitate to get in touch with any enquiries – we would be happy to answer any questions you may have! You can also request an Open Gardens brochure, or find out more about hosting an Open Gardens event by contacting Kathryn Cracknell, Relationship Fundraising Coordinator - on 01892 820533 or Kathryn.Cracknell@hospiceintheweald.org.uk 
Thank you to our kind sponsors Coolings Nursery without whom this event would not be possible 
---
Missed it!
Our thanks to the below Open Gardens who have already opened their gates this year.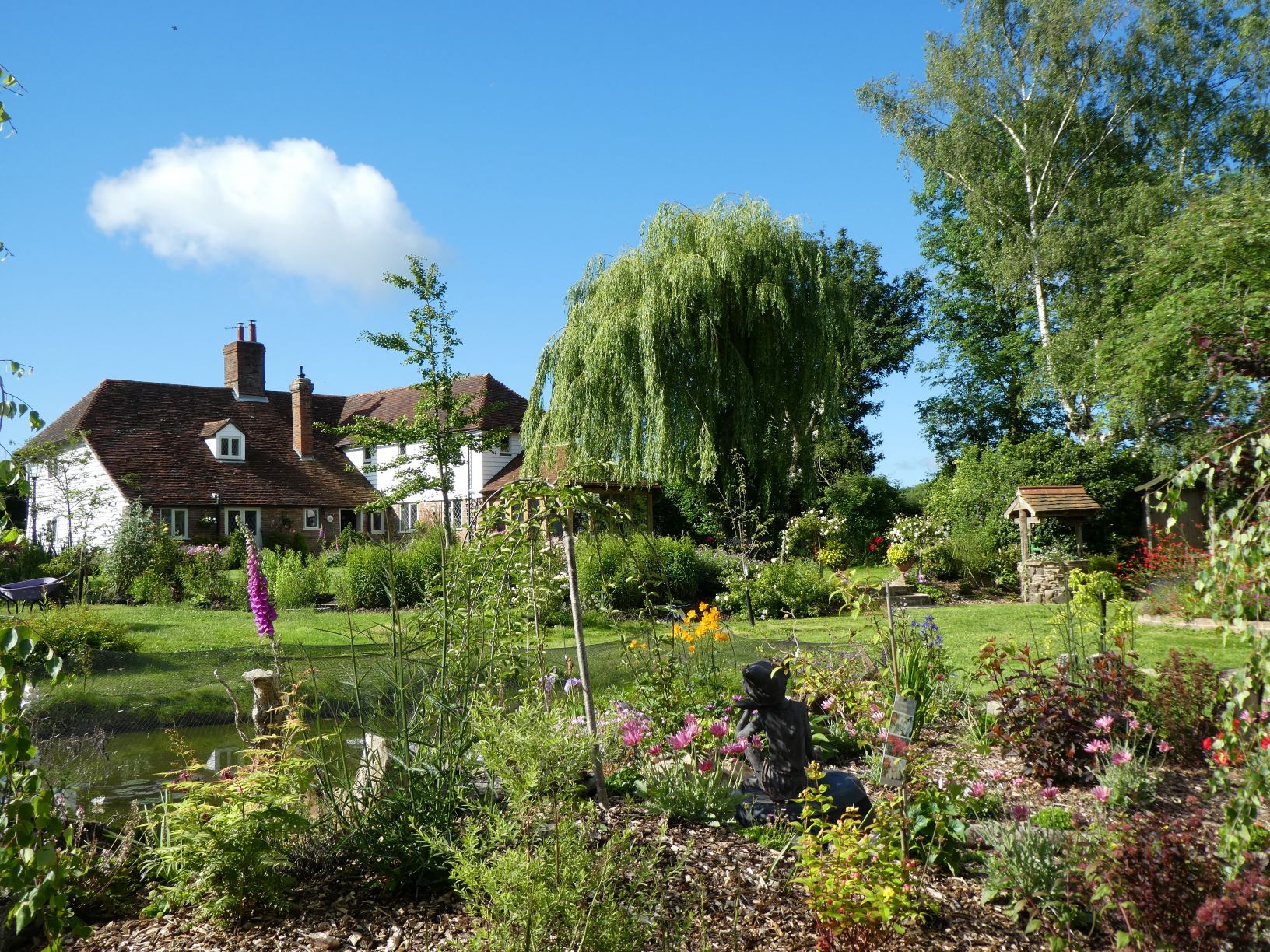 Little Walkhurst
Saturday 7th August – 11am to 3pm
Sunday 8th August – 11am to 3pm
Little Walkhurst
Walkhurst Road,
Benenden. TN17 4DT
Admission: £5 per person, under 16s £2
Wheelchair access: No
Dogs allowed: No
The timber framed 1740s cottage with association to the Hawkhurst Gang is set in 1 ½ acres of a formal cottage style garden with ornamental pond.  Large pond to the front of the cottage with a beautiful summer house. The gardens also boast a 4 ½ acre meadow and woodland walks with wildlife pond and waterfall. There is an art studio within the grounds that is open with artwork for sale.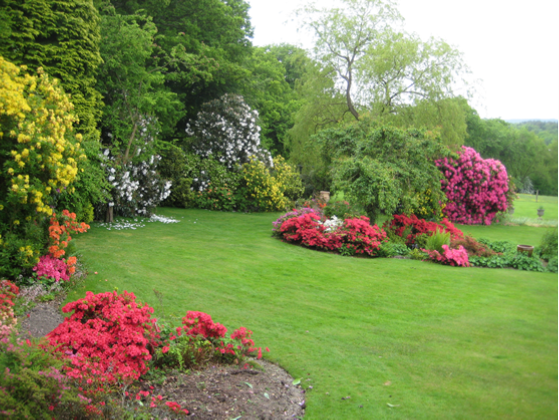 Smugglers
Saturday 8th May – 11am to 5pm
Smugglers,
Hoadleys Lane,
Crowborough,
East Sussex,
TN6 1TH
Admission: £5 per person
Refreshments available: Yes
Wheelchair access: Yes
Dogs allowed: Dogs on a lead
Smugglers garden has a wonderful view towards Ashdown Forest.  It is very much a spring garden with an array of colourful rhododendrons and azaleas.  If the season is late, the camellias may still be out.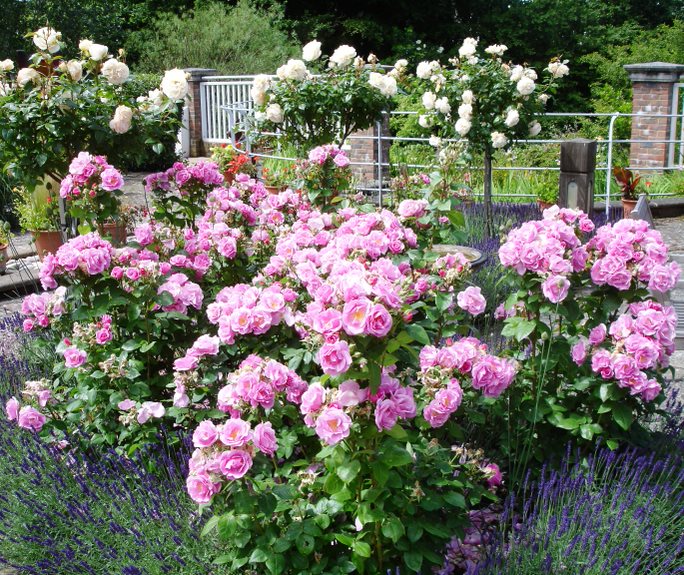 Hospice in the Weald
Saturday 22nd May, 12pm to 4pm
Hospice in the Weald,
Maidstone Road,
Pembury.
TN2 4TA
Admission: By donation
Wheelchair access: Yes
Dogs allowed: Yes on lead
The peaceful Hospice garden is one of year round interest with features including the In-Patient Ward patio, the Quiet Garden and the Waterfall area. The planting is a mix of trees, shrubs and perennials with some annuals for extra summer colour. Colourful hanging baskets and pots complete the picture.
The garden will be undergoing major changes over the next couple of years and that the plans for the first stage will be available to view. We will be holding a small plant sale on the day.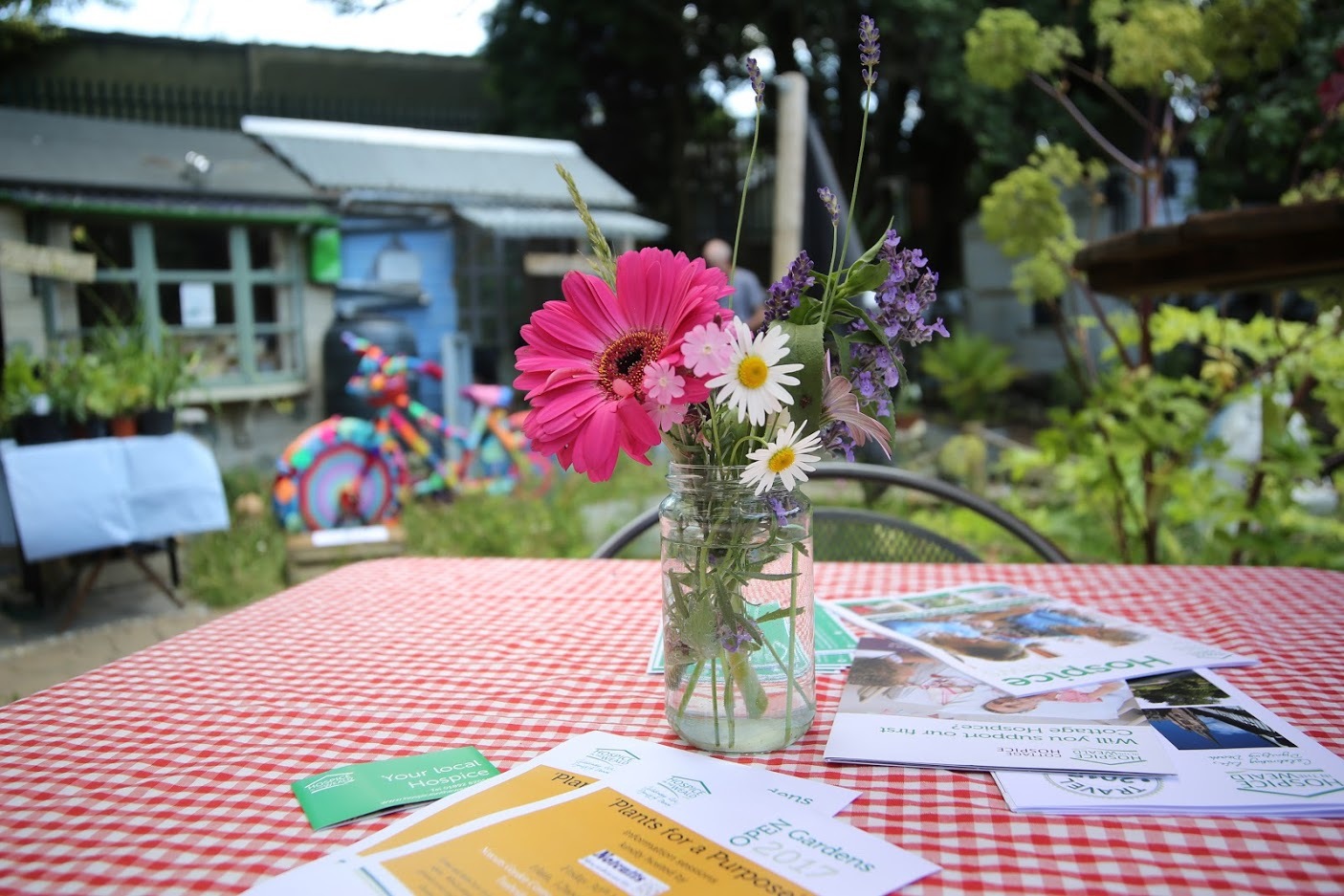 Mary's Garden
Saturday 29th May 1pm to 5pm
Mary's Garden,
61 Lavender Hill,
Tonbridge
TN9 2AU
Admission: £5 per person, under 12s go free
Refreshments available: Yes
Wheelchair access: Yes
Dogs allowed: No
This unexpected garden hidden behind a row of Victorian houses in south Tonbridge has been a work in progress for over 160 years.  The garden's long history becomes apparent in the mature trees, with the layout having evolved into distinct spaces and secluded corners. There is plentiful seating from which to enjoy the many different aspects of the garden.
The current custodians consider themselves privileged to have such a remarkable space. Being garden professionals, over the last 9 years they have experimented with ideas they have had, experimenting with structures, planting, and themes, so the garden is always changing. This will be the sixth time this garden has been opened, and each year it has offered yet more surprises.
Tunbridge Wells in Bloom
Sunday 13th June – 11am – 5pm
Admission £5.00 per person (children are free). Advance ticket purchase is advisable.
Call Helen Timms on 01892 554036 to book tickets.
This year there are eight gardens and grounds for you to visit in the Hospice Open Gardens scheme Royal Tunbridge Wells Gardens Tour. Working alongside the Hospice the tour has been organised and arranged by the Royal Tunbridge Wells in Bloom team to help raise funds for both organisations. As well as the gardens to view there will be refreshments for you to enjoy as you make your way around the various gardens in the tour.
Willicombe Park, Tunbridge Wells, TN2 3UU – (on-site Bistro open for refreshments and snacks)
5 Dukes Drive, Tunbridge Wells, TN2 5FA – (closes at 4pm)
9 Royal Chase, Tunbridge Wells TN4 8AX
18 Royal Chase, Tunbridge Wells TN4 8AY
10 Birch Close, Tunbridge Wells TN2 3TJ
2 Cumberland Mews, Tunbridge Wells TN1 1UQ
Ivy Chimneys, 28 Mount Sion, Tunbridge Wells TN1 1TW
Halliwell Care Home, Kingswood Road, Tunbridge Wells TN2 4UN – Open from 2pm. Refreshments and cake served between 3-5pm for a donation
Tunbridge Town Flowers, Fields Bayham Road, Tunbridge Wells. TN2 5HU
---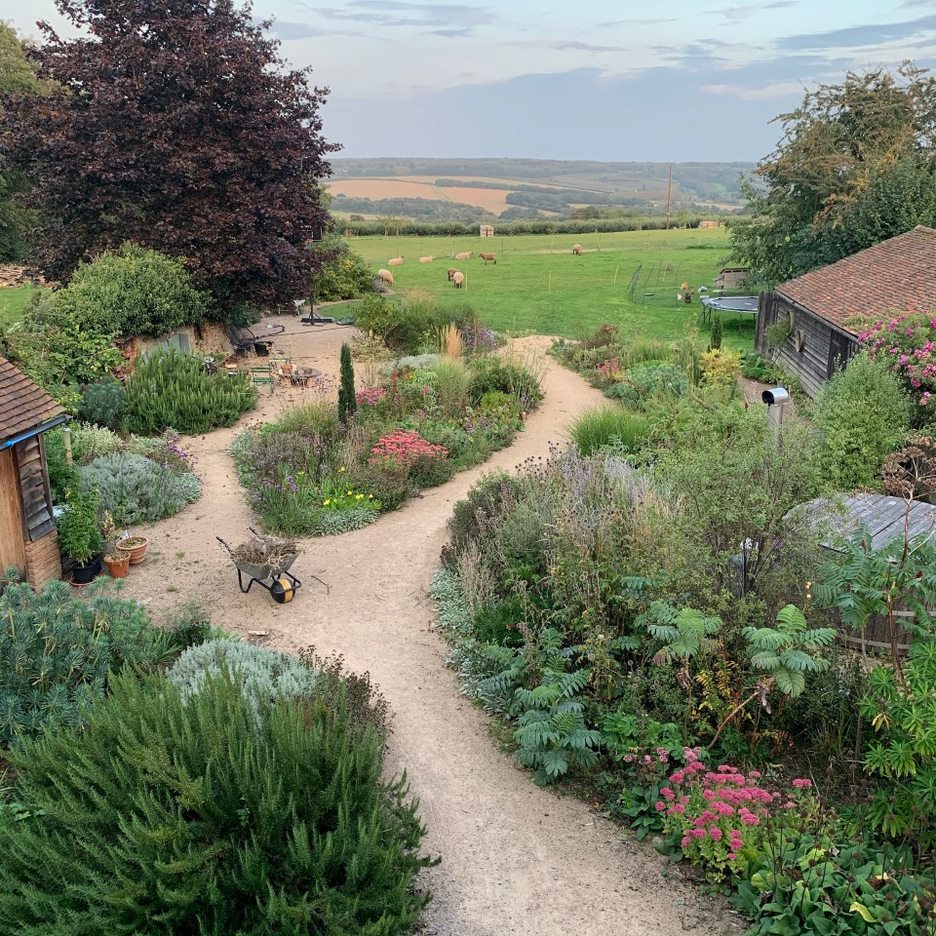 The Granary
Saturday 19th June – 12pm to 4pm
The Granary
Tonbridge Road,
Ightham. TN15 9AP
Admission: £5 per person
Wheelchair access: Limited access
Dogs allowed: No
Relaxed drought-tolerant gravel garden with lovely views over the Bourne Valley. A former farmyard, the garden has a Mediterranean feel and consists of winding gravel paths around curved beds filled with drought-tolerant shrubs, perennials and grasses.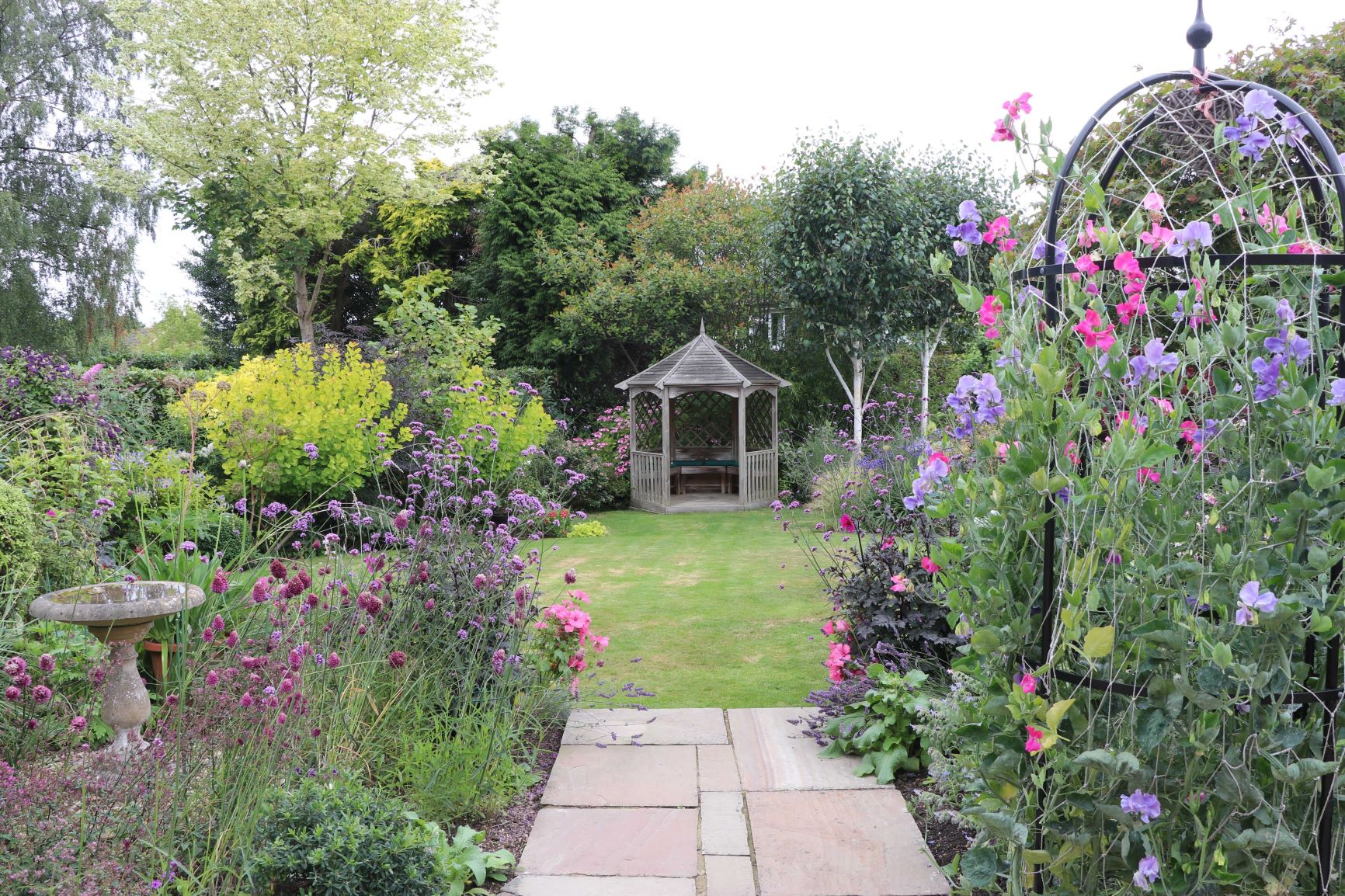 Bidborough Open Gardens
Sunday 27th June – 12pm to 5pm
Admission: £5.00 Cash Only
Refreshments available: Homemade Teas (served at Boundes End)
Wheelchair access: Limited Wheelchair access
Dogs allowed: Dogs on a lead
Boundes End, 2 St Lawrence Avenue. TN4 0XB- Boundes End offers both formal and informal areas with herbaceous borders with interesting plants, specimen trees, places to sit and pebbled areas, pergolas, a 'dry stream' and a fire circle. Plenty of places to sit and enjoy.
8 Dower House Crescent, Bidborough. TN4 0TT – A small garden with front and back lawns surrounded by shrubs and cottage garden style planting, providing year round interest and an abundance of colour.  There is a fruit cage in the rear garden with a selection of produce and an increasing number of dahlias!
21a Bidborough Ridge. TN4 0UT – The front garden had a range of rhododendrons and azaleas on the right and alpines on the left. The rear garden comprises of a range of annuals for colour and large perennial beds. There is a small pond, Japanese in style. Please note on arrival, there are steps leading up to the front garden.
Sheerdrop, Penshurst Road. TN3 0XJ – A terraced garden designed and planted by Roger Platts (Chelsea Gold Medallist). There is a cottage garden mix of plants and shrubs, and although it is a 'young' garden it is already looking well established. Walk through the moon gate and down to a small pond. There are wonderful views from the garden across the Bidborough countryside towards the village church.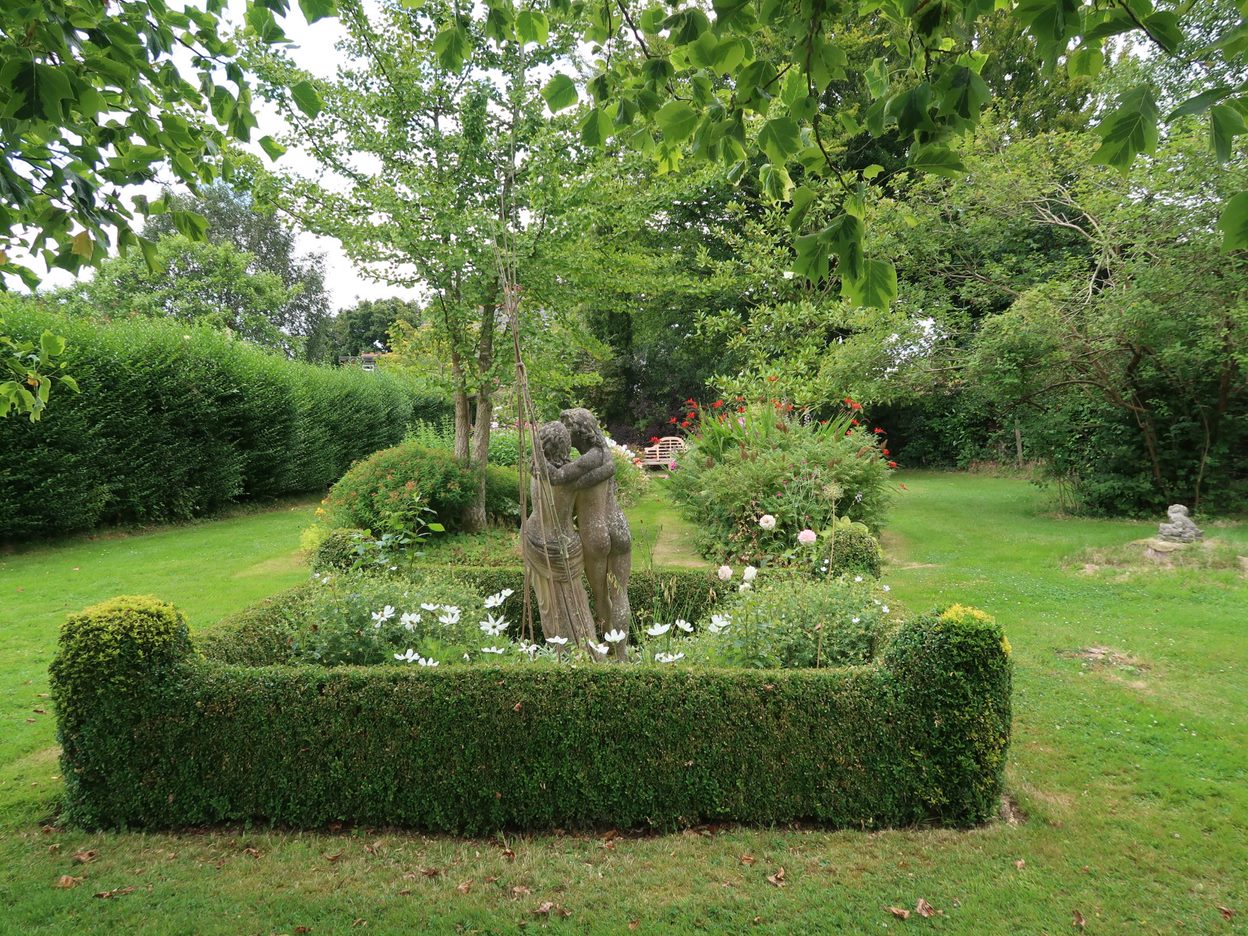 Villa Elisabetta
Sunday 27th June – 2pm – 6pm
Villa Elisabetta,
Newbury Lane,
Cousley Wood,
Wadhurst,
TN5 6HA
Admission: £5 per person
Wheelchair access: No
Dogs allowed: No (Guide/Service dogs only)
Villa Elisabetta has a one and a half acre tardis-like garden divided into areas, comprising of herbaceous, mixed and shrub borders. There is an azalea bed, a woodland garden (very much work in progress), a blue and yellow themed garden surrounding the summer house and an area we call "the four seasons lawn". There are a couple of vegetable plots and an orchard. Surprises are always "just around the corner"! Lawn areas abound and there are plenty of places to sit and contemplate the garden. The views from the back gate across the weald towards Hawkenbury are fantastic. As with any garden, it continually evolves and the work is never finished.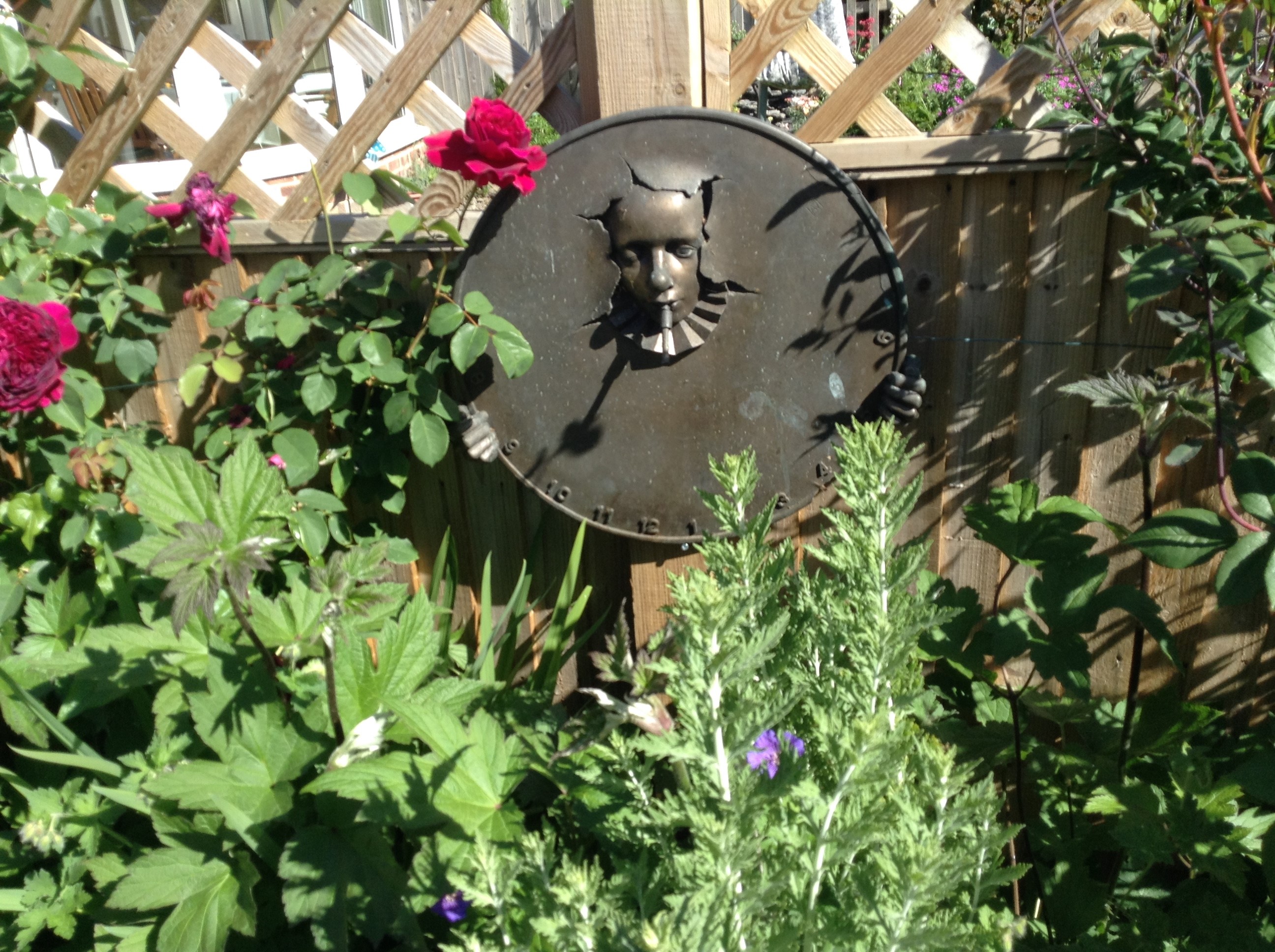 14 Brookfields
Wednesday 30th June – 2pm to 5pm
14 Brookfields,
Kemsing,
Sevenoaks,
TN15 6SQ
Admission: £4 admission
Wheelchair access: as far as terrace with view of cottage garden
Dogs allowed: No
Pathway at the side of the small, colourful and abundant front garden leads down side of house to terrace and cottage garden with herbaceous  plants, roses and shrubs. Archway with climbing roses and clematis divides the garden into two with gravelled area beyond with border and raised bed. Seats on terrace and in garden.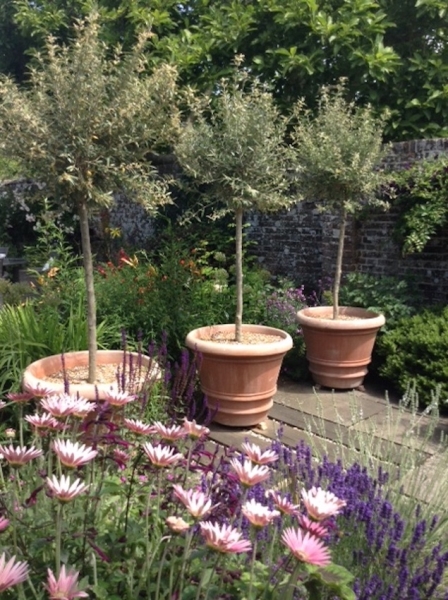 Mandalay & Linden Cottage
Wednesday 7th July – 1pm to 5pm
Mandalay & Linden Cottage,
High Street,
Burwash.
TN19 7EN.
Admission: £5.00 for both – Purchased on the day
Wheelchair access: No
Dogs allowed: No
Mandalay offers maximum style in a minimal space, a contemporary cottage garden 97ft x 21ft designed by David Stevens FSGD. Specimen olive trees, roses, clematis, border perennials, succulents, water feature, imaginatively planted containers; harmonious and varied hard landscaping.
Linden Cottage is a ¼ acre garden divided into three interlinked areas each densely and richly planted; extensive use of garden statuary and colourful container planting. Recent changes designed to facilitate ease of maintenance. Productive vegetable garden.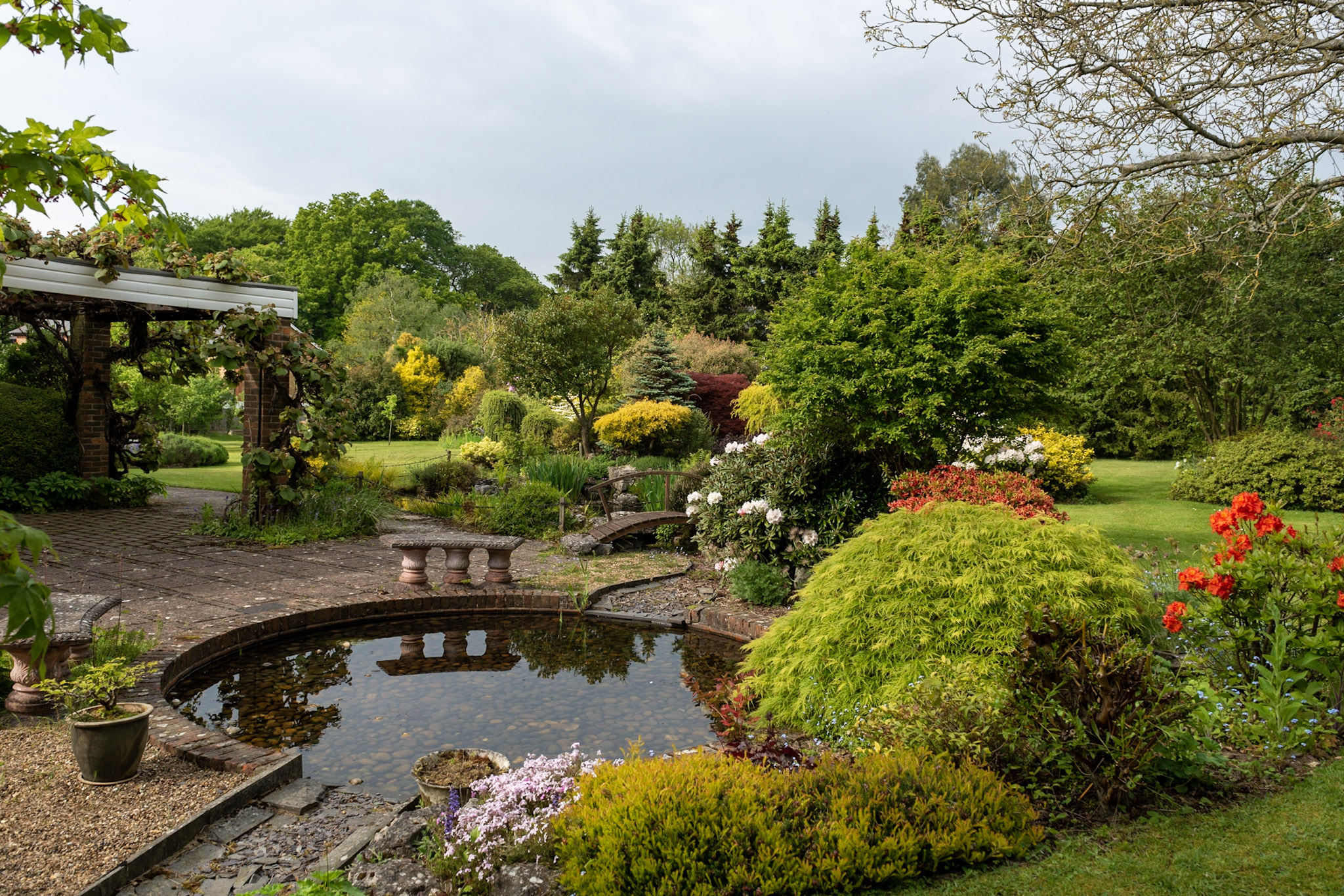 Knockholt
Sunday 1st August – 11am to 4pm
Pogles Place,
Park Corner,
Knockholt,
Kent
TN14 7JF
Admission: £7.50
Refreshments available: Homemade Teas (Served at Pogles Place)
Wheelchair access: Limited Wheelchair access
Dogs allowed: Dogs on a lead
Knockholt Horticultural Society invite you to wander round the village and enjoy visiting at least 7 of our members gardens. We have a wide variety of gardens for you to explore – from large, lawned gardens with beautiful shrubs and perennials to small gardens with intricate paved and hidden areas. This year is very different as the gardens are normally open in May and so they will all look very different in August.
Visiting all of them will give you many ideas and show you how easy it is to implement them in your own garden when you get back home.
All gardens are within walking distance of each other, but you will probably need at least two hours to get round them all. Some gardens will be offering refreshments to keep you sustained as you look around.
Please contact Judith on 01959 534300 for further details
Please read the important update below regarding Open Gardens in light of COVID
IMPORTANT: In light of the current situation regarding COVID we are working to the latest guidance from Public Health England and the NHS and are taking additional precautions to safeguard our patients, families, carers and workforce where necessary. As such, we are planning this year's Open Gardens with additional safeguarding measures in place where appropriate, to enable supporters to enjoy our range of stunning gardens and keep our generous garden owners and their visitors safe.
Thank you to our kind sponsors Coolings Nursery without whom this event would not be possible