Don't miss out on being part of our first ever team for the Brighton Ride 2022 – an exclusive 50k ride on closed roads.
Taking place just a few hours before the Brighton Marathon, the Brighton Ride offers cyclists of all abilities the exclusive opportunity to enjoy the sights of Brighton city centre and the seafront on closed roads over a 50km distance. 
Whether you're a keen cyclist looking for a closed-road ride to secure a new PB or a family wanting to ride together, Brighton Ride is the race for you. Enjoy the scenic and peaceful route by yourself or with a team. 
Applications for our charity places for 2022 are now closed. To join the waiting list for next year please email Lisa Browning, Relationship Fundraiser on lisa.browning@hospiceintheweald.org.uk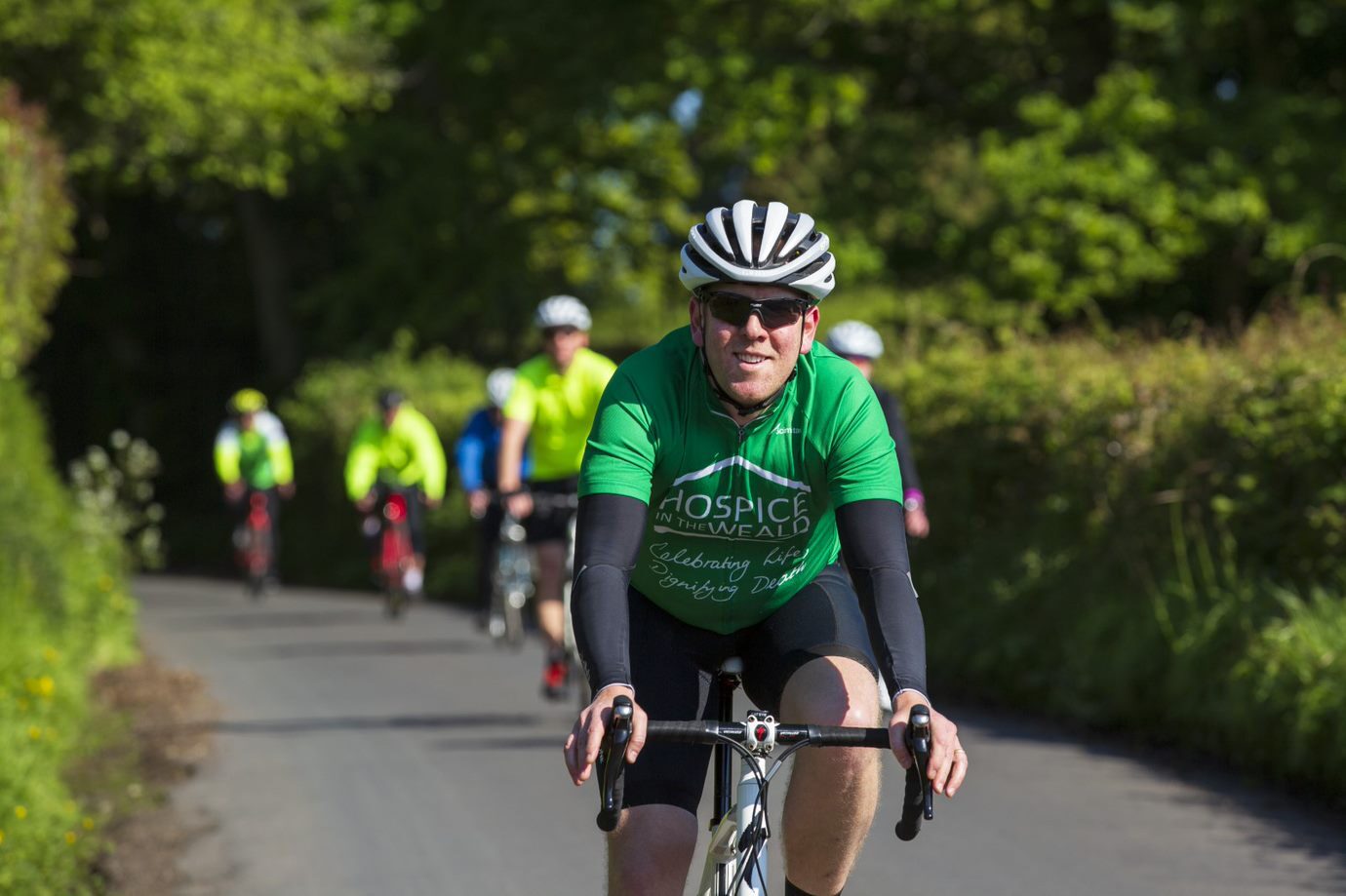 Why ride with #TeamWeald? 
As part of our team, you will receive: 
Hospice in the Weald technical cycling jersey to wear with pride

 

Advice on training and race-day preparation

 

Fundraising ideas and information

 

Materials to support your fundraising

 

Dedicated contact at Hospice in the Weald to answer all your questions

 
We would love you to join us for the BM Ride 2022  and can't wait to hear from you. 
Ask your friends, families or co-workers to sponsor your ride and help you raise money.
Check out our Brighton Ride training programme!
Riding 50km on a bike is not easy, that's why we've got a ready made selection of suggested workouts to help you improve your cycling performance.