Neighbours in Hawkenbury Road and a couple who live in Barden Road are once again bringing the warm glow of Christmas to residents of Tunbridge Wells, all in aid of Hospice in the Weald.
Novelty reindeer, penguins, snowflakes, stars, angels and even a mechanical Santa see-saw are among the multitude of delights that are lining the lawns and adorning the front of the homes of Alan and Linda Heyes and neighbours Sean and Chris Belton in Hawkenbury Road.
Visiting the illuminations has become something of a tradition with many locals, and this year the lights have even caught the attention of Channel 5 News crews, who interviewed the neighbours in a broadcast live on air on Monday (13 Dec) evening.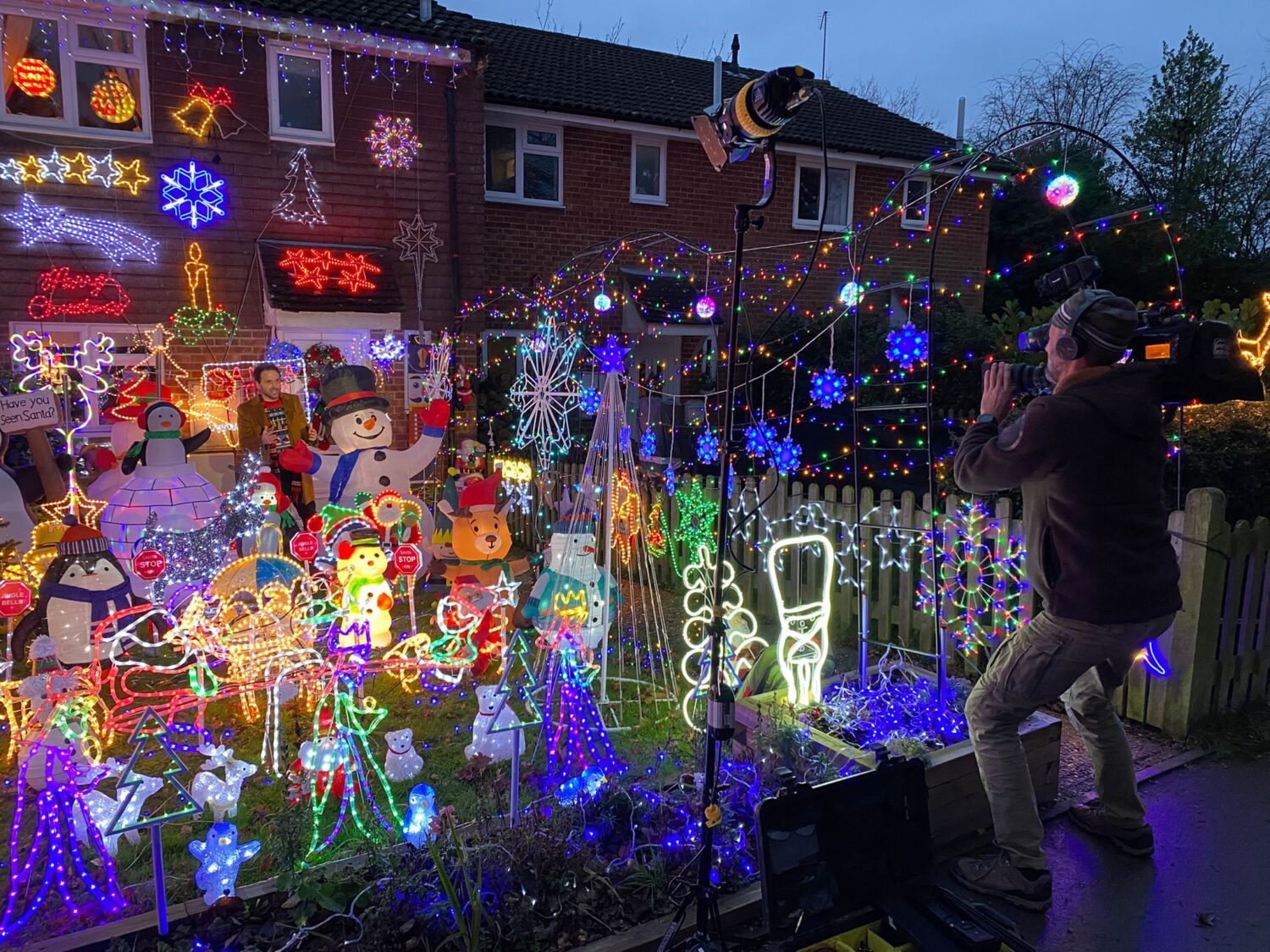 "We start planning in early November and it takes two or three days to set everything up. Sean gets up on the ladders and my son helps too," explained Alan, whose daughter Clare is a nurse at the Hospice. "It's nice that people come from all over the place to see them. My favourites are our 8ft inflatable Santa and a moving mechanical see-saw.
It started many years ago when Brian, Sean's dad, decided to put a light or two out on the lawn and asked me if I was going to as well. It grew from there really and as more people started coming to see the lights, we decided to start raising money for charity."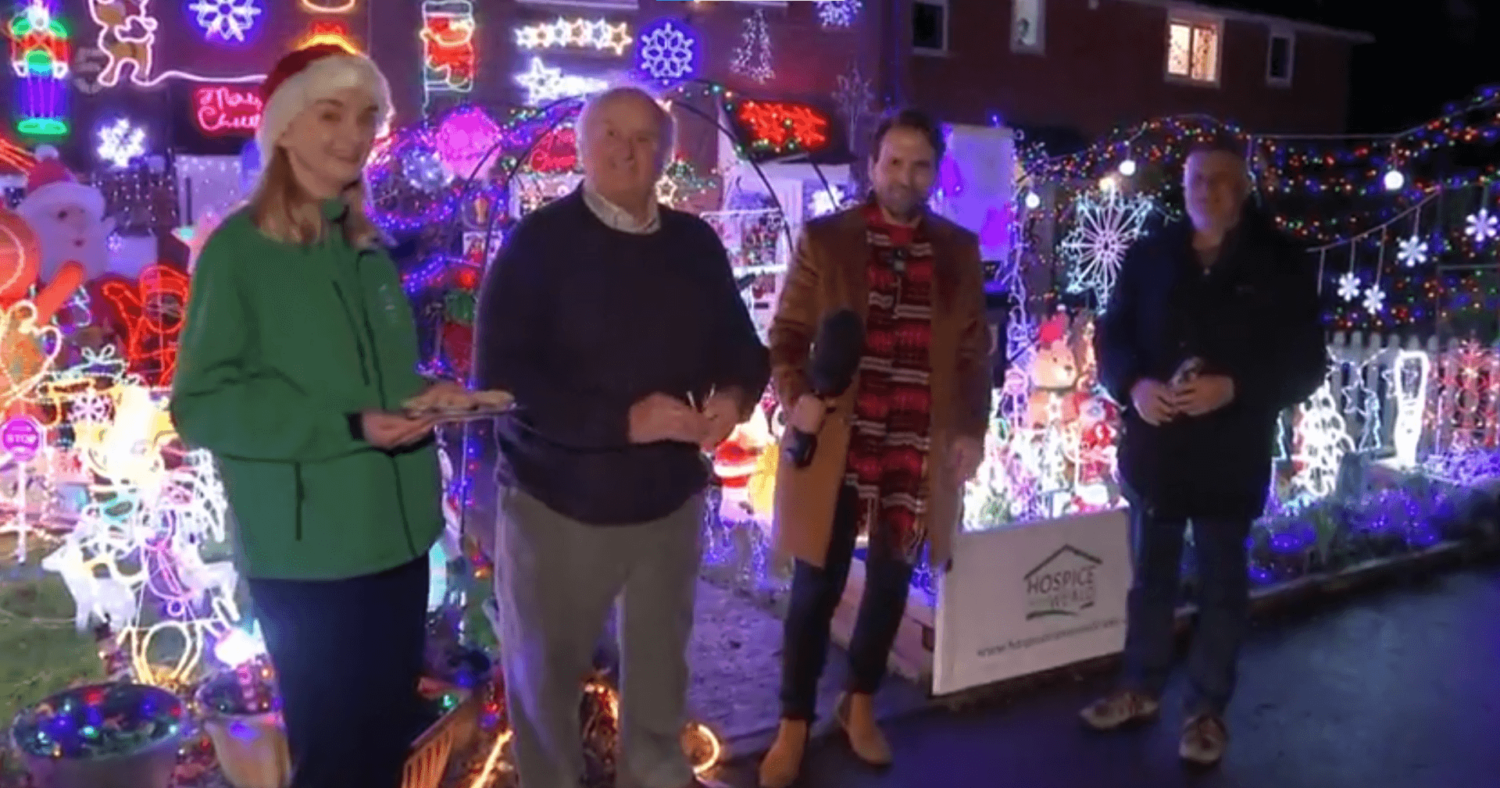 They have been supporting Hospice in the Weald since 2018 raising more than £6,500 over the past three years.
Alan added: "Last Christmas during lockdown was an exceptional year.  We raised more than £3,000 for the Hospice, the most yet. Let's see what we can do this year!"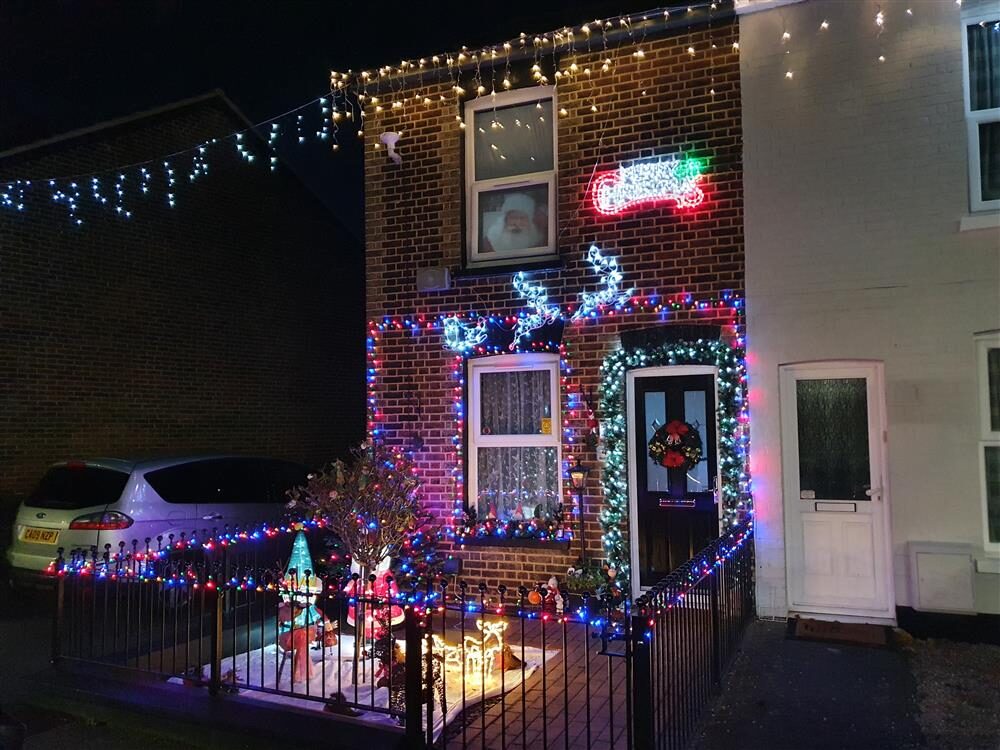 Meanwhile passers-by in Barden Road can also enjoy a festive light display thanks to the efforts of Alan and Debbie Brown, who have raised more than £1,220 for the Hospice over the past three years.
"We are raising money for Hospice in the Weald because these great people help so many people," say Alan and Debbie on their JustGiving page, where supporters have described how the lights brighten up walks home from work and are a big hit with children.
Tor Edwards, the Hospice's Development & Communications Director, said: "We continue to be impressed with these dazzling displays and the efforts that our wonderful supporters go to on behalf of the Hospice. It's a lovely opportunity for residents to enjoy Christmas festivities in a safe way and we are so grateful for everyone's support.

"Our incredible nurses, staff and volunteers cared for patients facing terminal illness and their families throughout the pressures of lockdown and continue to do so. Every penny raised will help us to put our patients and their loved ones first, and to ensure everyone gets the Hospice care they need in these uncertain times."
The lights, which were switched on at the end of November will shine brightly every evening until early in the New Year.