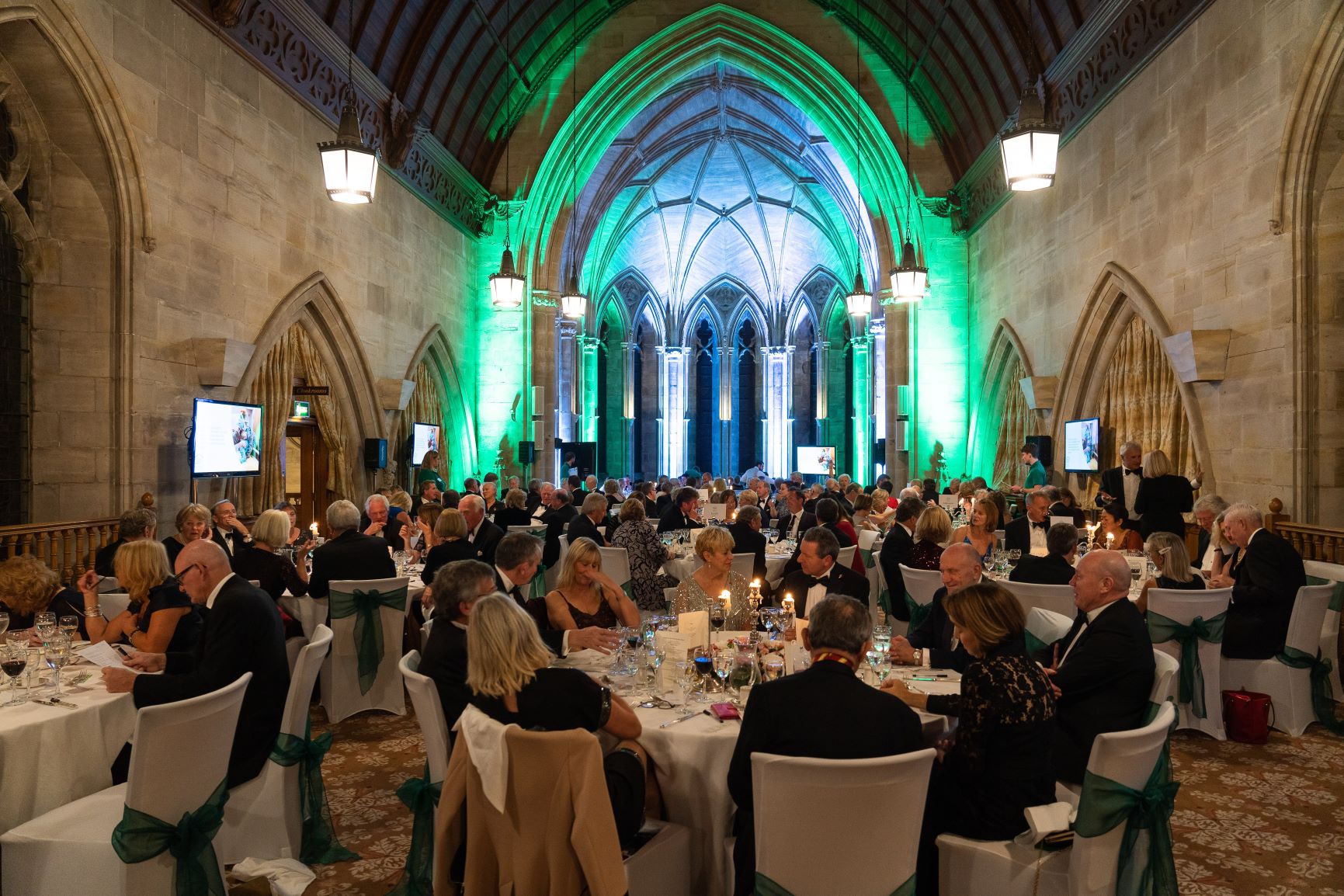 Friday 1st November saw more than 140 guests attend Hospice in the Weald's Sporting Dinner, the first time the black-tie event has been held at Ashdown Park Hotel and Country Club.
Guests gathered in the John Haywood Suite for welcome drinks, many of them taking the opportunity to catch up with friends or chat to the evening's auctioneer former England cricketer Chris Cowdrey or to say hello to 1966 England World Cup footballer George Cohen MBE.
The three-course dinner was served in the Harry Clarke Suite, during which a lively game of 'heads or tails' quite literally brought guests to their feet. Bidding in the Silent Auction took place for the chance to secure a host of fabulous prizes, and Rob Woolley, Chief Executive spoke, thanking guests for their support and elaborating on Dame Cicely Saunders' vision of the Hospice movement, and what this means for Hospice in the Weald.
A Live Auction took place, with popular items including two Wimbledon Debenture Tickets in the Members Area for the Ladies Quarter Finals 2020.
Sporting stars remained high on the agenda with George Cohen and former England cricket captain Michael Vaughan joined on stage once again by Chris Cowdrey for an informal and entertaining Q&A session.
Rob Woolley, Chief Executive, said: "We are delighted that the Sporting Dinner 2019 has raised an incredible amount for the Hospice. It was a wonderful evening and fantastic to see such generous support amongst the entertainment. We rely on local supporters to help us raise the £7 million we must reach every year, and this is a significant contribution towards that."