"Everyone who knew my Dad, Paul, knew how generous and what a gentleman he was, and that came through in the cards and letters we received from friends and family, when he died. Now the postcards and letters he sent to me, throughout my life, hold some of my most treasured memories of my Dad.
Growing up, he was always interested in what I was doing, whether it be homework or hobbies. He always wanted to understand what it was that I was doing no matter even when he was far away abroad for work when I was younger. My Dad was extremely proud, and I feel lucky to have had that growing up and all throughout my life.
" He would always, without fail, send postcards, and bring back presents from wherever he had been. "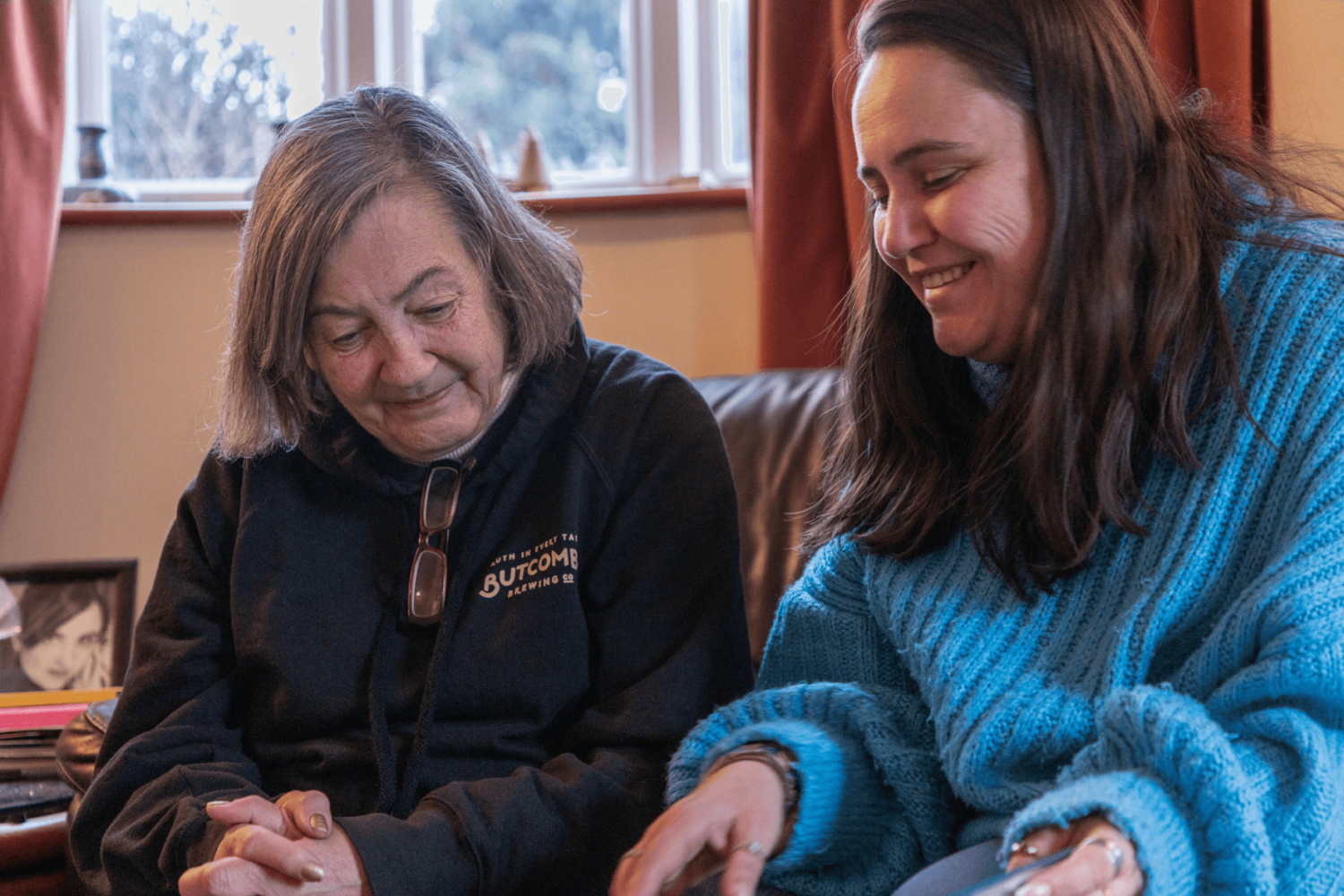 Postcards from my Dad
I've got an entire album full of postcards from whenever he went away, and reading through them recently, it was so apparent that he was always thinking of us. Family was so important to him. No matter how far away my Dad was, he was always there. It felt like my Dad was there telling me a story, even though he was on the other side of the world it felt like he was beside me, telling me about his adventures. I'd always be eager to receive them and when I read his short verse about his trip, it made me feel really close to him, despite the distance between us.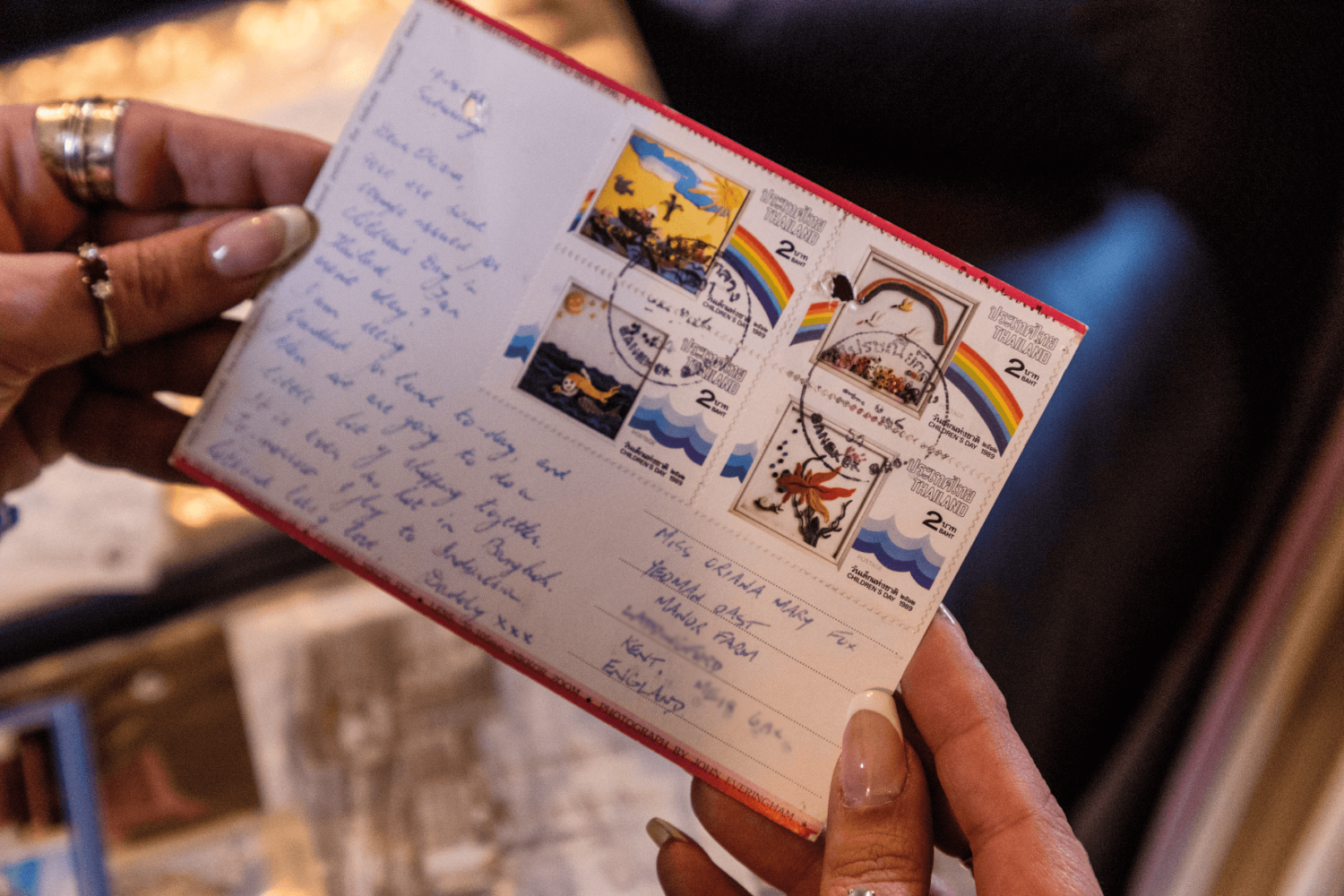 My Dad's last postcard
The last card he sent to me, from hospital, was hard to decipher due to his brain tumour, but he still sent me that card, and it's one of the most important to me. He was asking me to book a trip to visit the Savoy Hotel for my Mum's birthday. He was still trying to plan special occasions and carry on sending postcards, even when he was very unwell. I'd like for us to go to the Savoy at some point – that was one of his final wishes, to go there with the family. It'll feel odd not having him there, but it will be a lovely thing to do together to remember my Dad.
It's tough knowing that was the last postcard I'll receive from my Dad. I'd do anything just to hear the letter box rattle with one more postcard from my Dad. When I read them, I hear his voice – and I'd give anything to hear him telling one more joke or story.
"At the Hospice, I had given him a Teddy bear for Father's Day, and I'd tucked it into the nook of his elbow and that would always be with him."
The nurses made sure that it always remained proudly in place. One of the last things Dad said was that he liked having the bear there with him. I was always astounded at how they always made sure that was there even amongst their busy work dealing with medication and personal care.
The team at the Hospice were so warm and friendly, it felt completely different to any hospital we'd been to. There were no visiting hours, we could come and go freely, without having to check in with anyone.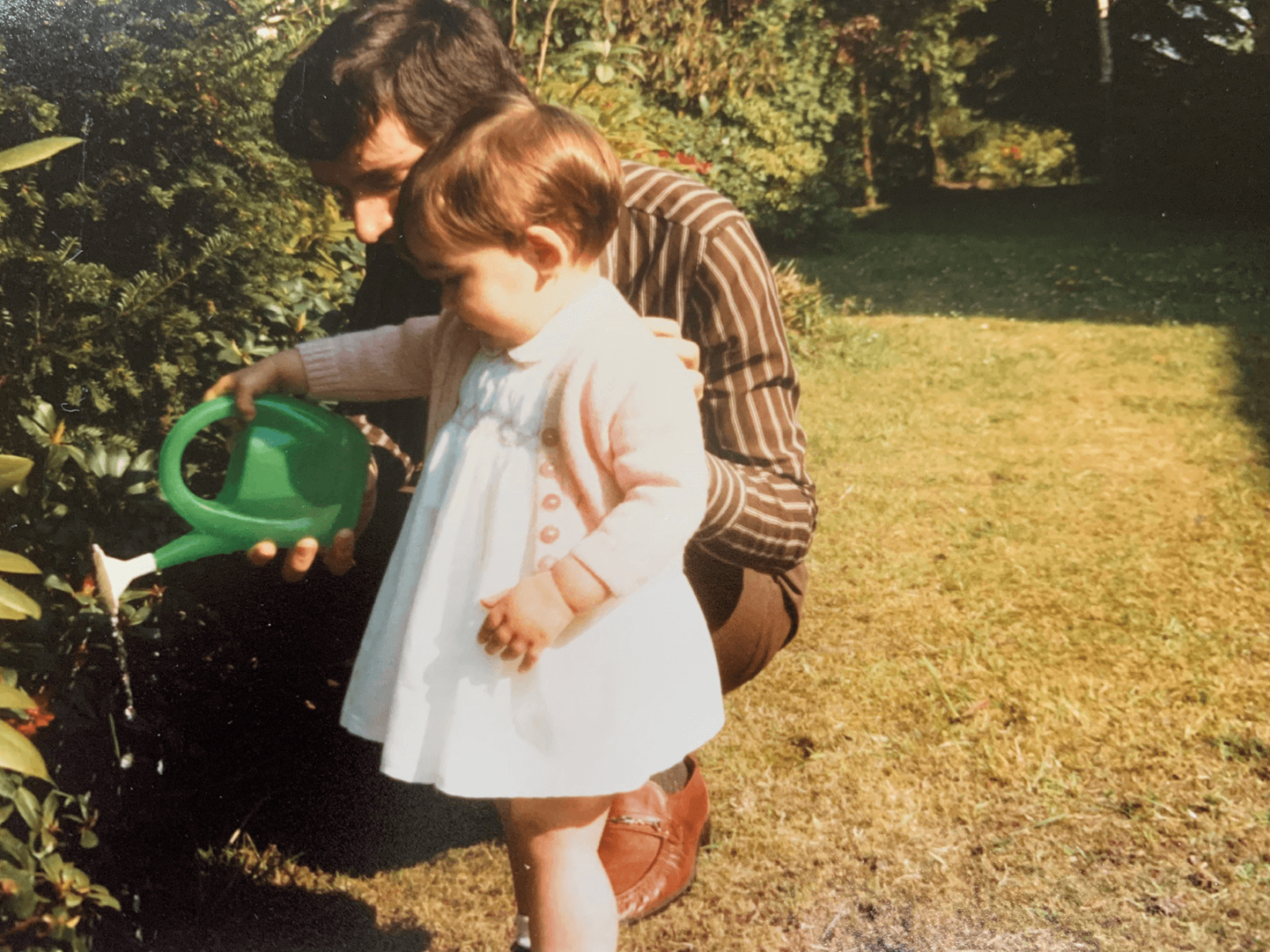 Adjusting to life without Dad
Life without Daddy has been an adjustment, to say the least. Sometimes it just doesn't feel real. There's a hole in my life now. I don't think that time heals, but I do think time helps you to get used to this new reality. I might forget that he's gone and then suddenly it hits me that it's forever now – I won't see him again, but we have good memories to treasure, as well as lots of postcards and photos, and we'll keep making memories. He's part of us and is everywhere in our lives."