The last few weeks, we've seen heart-themed shortbread biscuits, nail art, handmade glass, paintings and knits, all for #HeartsForMyHospice, celebrating our amazing staff and the vital care they are continuing to provide during the pandemic.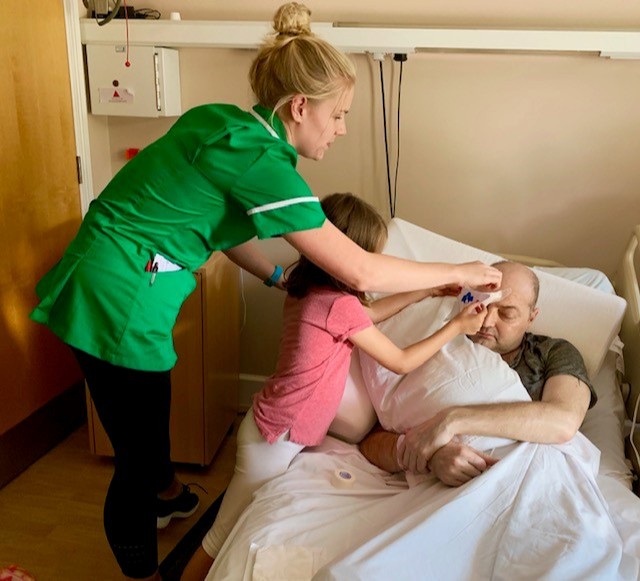 One that caught our eye was Ellie's, 8, who you might recognise from our Light Up A Life appeal – her story is here. Ellie's father Simon died in the Hospice last year and she has made a beautiful heart to leave at his memorial. Her heart is "for everyone on the In-Patient Ward who helped care for her Daddy", who Ellie got to know very well.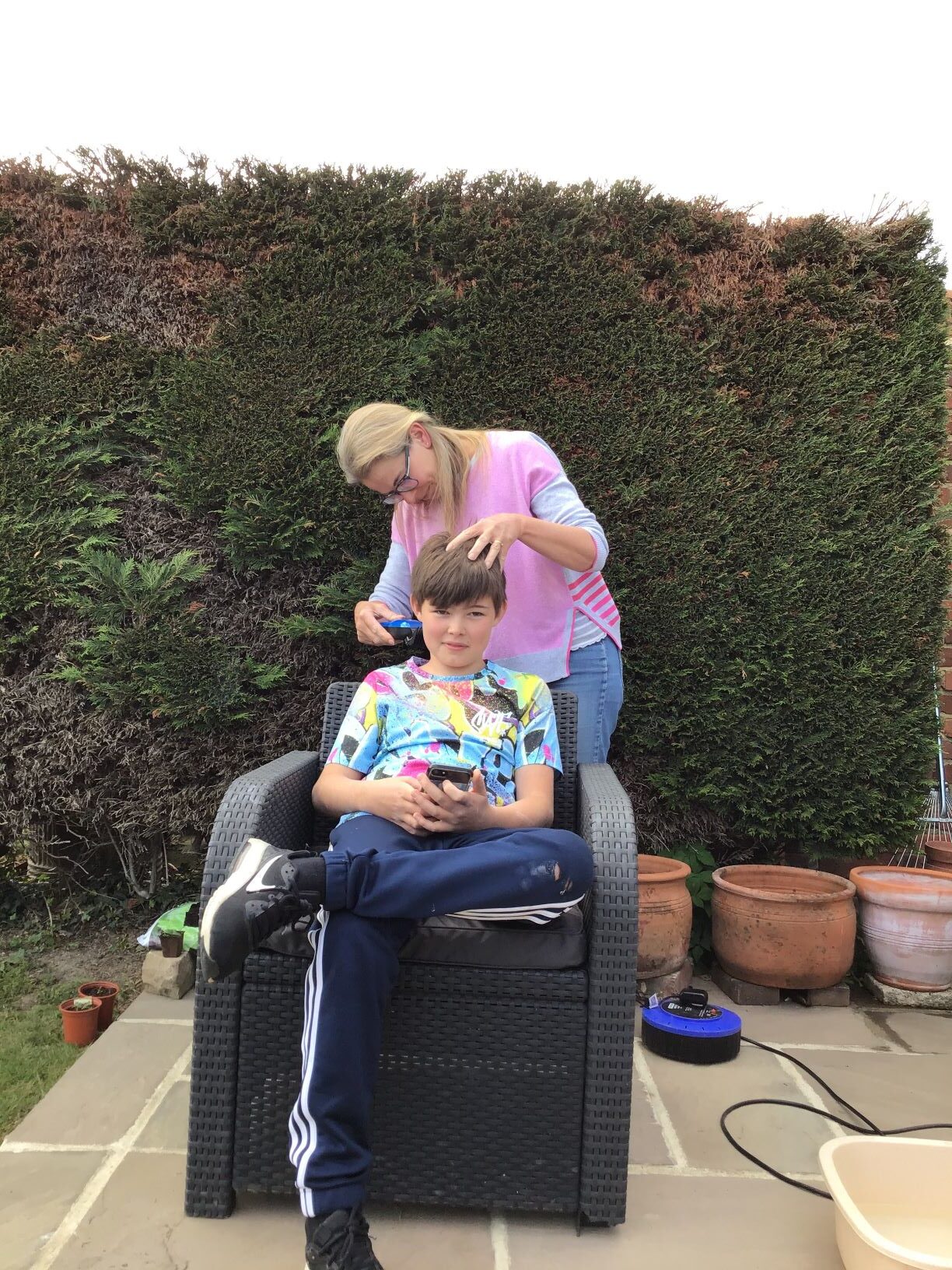 Ellie isn't the only one who's been inspired to make a heart. George, 10, saw the hearts on his Mum's phone and wanted to join in. But rather than copying a heart he had seen, George decided he wanted to do something special in memory of his Nan, Rita. George wanted to shave a heart into his hair for all the staff at the Hospice, to thank them for their hard work looking after patients facing terminal illness and COVID-19 during these difficult times.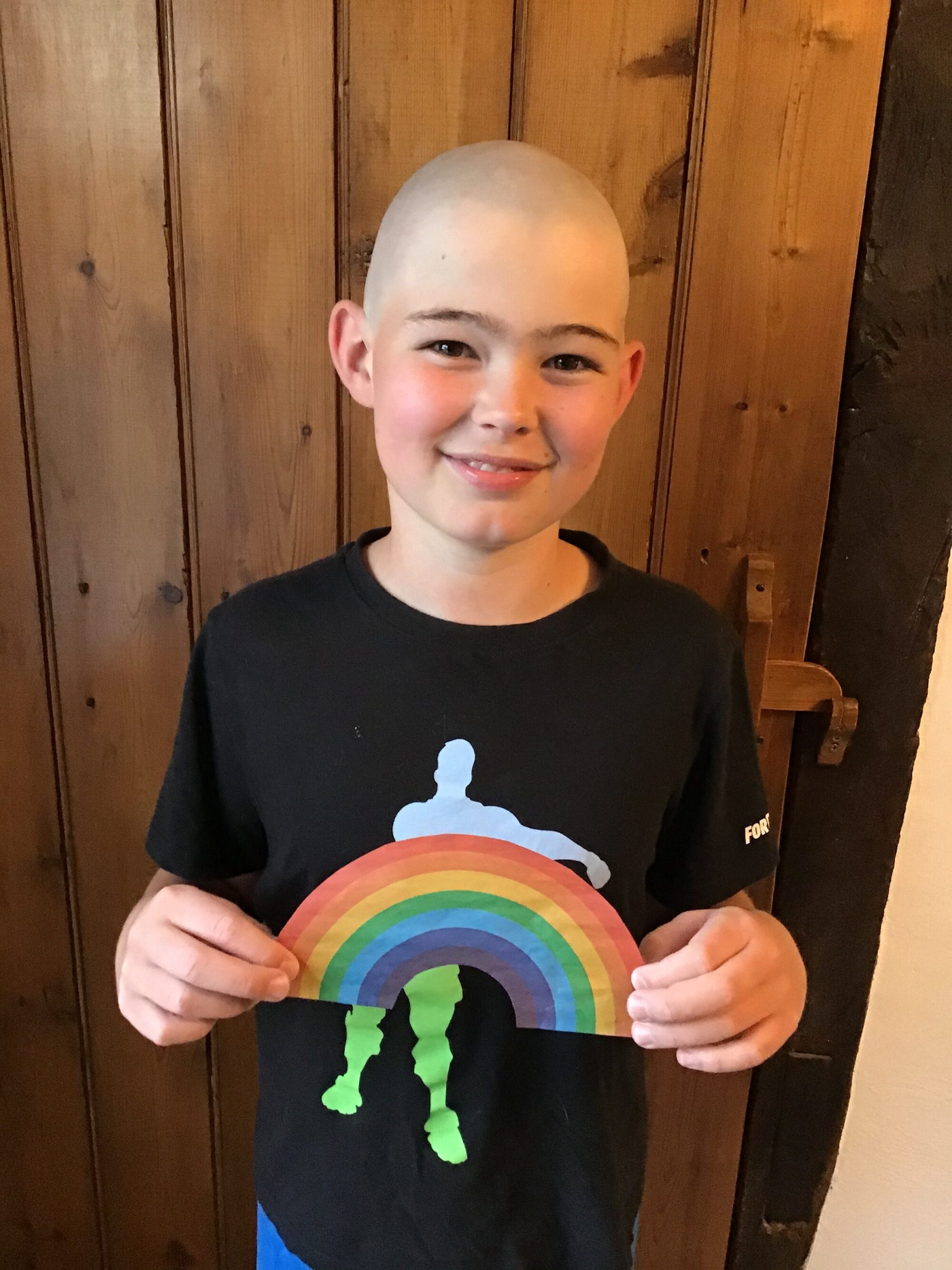 George's new style has seen him raise over £800 in sponsorship for the Hospice. Chiara Creates, Relationship Fundraising Manager, said,
"We are so proud of George for bravely shaving a heart in his hair for the campaign. Our staff are working so hard to ensure that everyone in our community has access to the care they need despite the demand for our services increasing, and they're so grateful to George for shining a light on all they are doing. George – we love the new look!"
#HeartsForMyHospice has seen over £2,500 raised in just a few weeks, and now we are asking you to join the campaign by creating a heart, donating and nominating others to join you. You can find out more here.
Create your heart, text HOSPICEHEARTS to 70470 to donate £5 and nominate friends to take part too. Remember to tag us on social media so we can see what you decide to do!