Colin Bell DFC is a 100-year-old World War 2 veteran who continues to support Hospice in the Weald by fundraising in many ways. Recently, Colin held a book signing at the Battle of Britain Air Show at Headcorn Aerodrome and kindly donated the proceeds from that to the Hospice. At the Air Show, Colin spoke about the book and also about why he fundraises for Hospice in the Weald.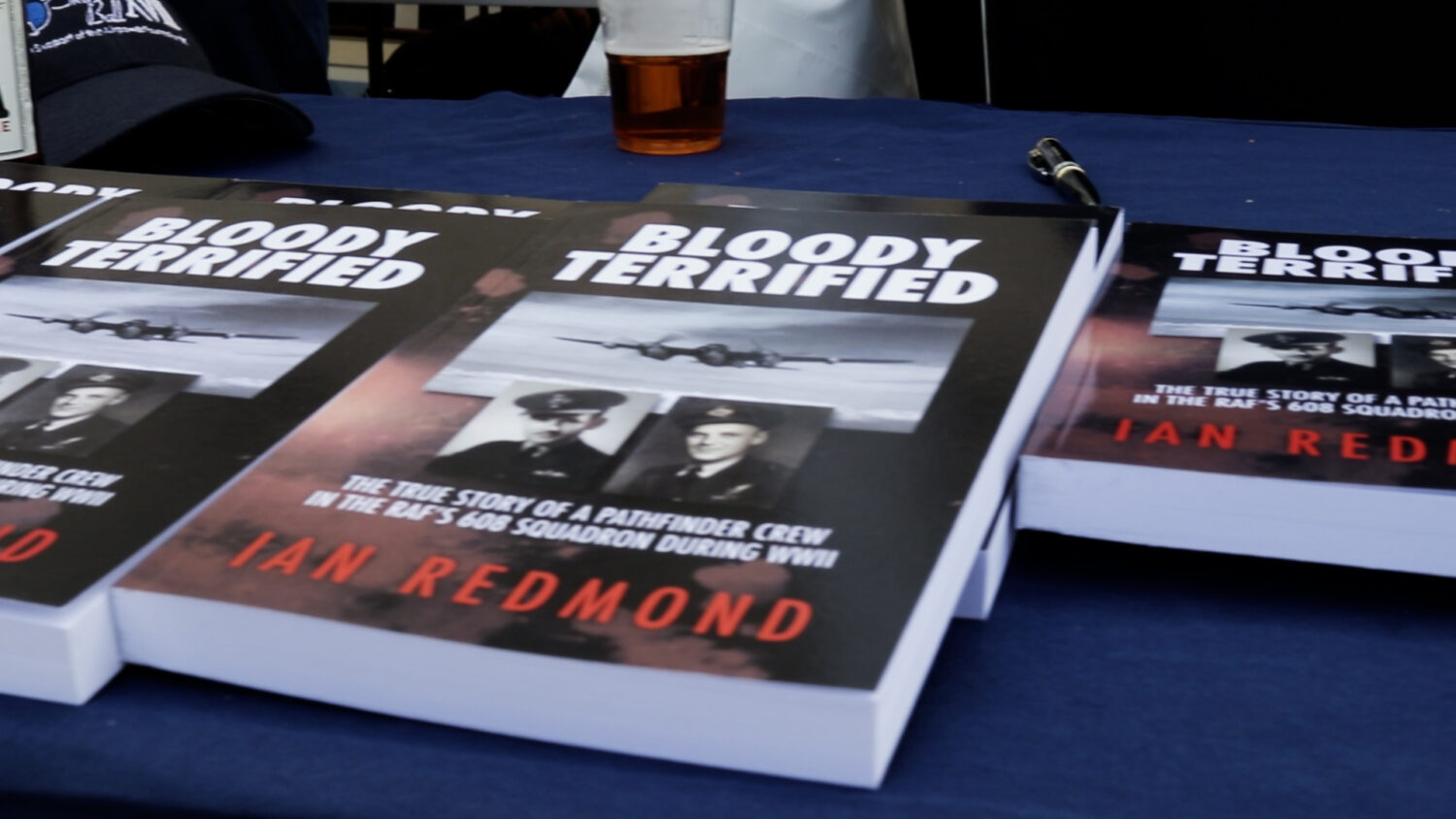 "The book, Bloody Terrified, was written by my navigator's son, Ian Redmond. He came over from Canada, to interview me, to get me to fill in some of the gaps of his knowledge for his father's record. I was pleased to be able to do it and on the strength of the interview, he wrote this rather fascinating book.
When we were flying over Berlin and a shell lifted us up – it stopped both engines. While I was waiting for the engines to restart, I turned to Doug, my navigator, and he was rather white faced… I said, 'You're not frightened, are you, Doug?!' and he said, 'No, I'm Bloody Terrified!', and that's where the title of the book comes from.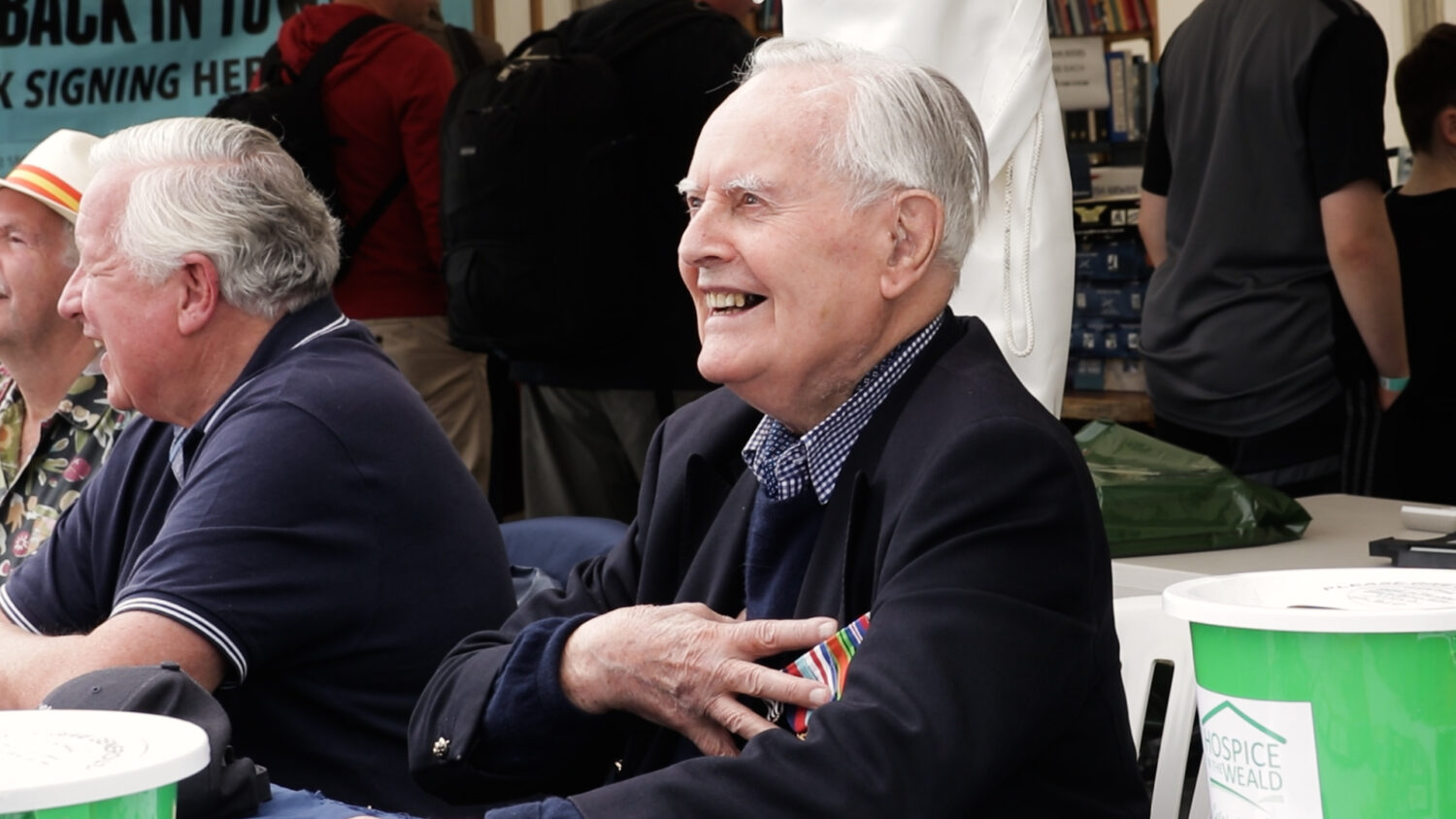 "Hospice in the Weald looked after my wife, Kathlyn, in her last six months of life and they treated her like a princess. They are a truly fantastic organisation and I shall never be able to do enough for them… Although I am 100, I don't plan to slow down and plan to speak at several more engagements, donating part of my fee to the Hospice in order to thank them and support the amazing work that they do."