The MDRT Foundation has awarded a USD 4,000 (approx £3000) grant to Hospice in the Weald.
Through its global grants programs, the MDRT Foundation is committed to building stronger families and communities around the globe. This year, the MDRT Foundation will award over $1.6 million in MDRT member-endorsed grants to over 300 charitable organizations worldwide.
The cheque is presented on behalf of The MDRT Foundation by David Braithwaite, Managing Director of Citrus Financial. An MDRT member, David nominated Hospice in the Weald to receive a grant from the foundation following his own personal experience of the valuable care provided by the charity.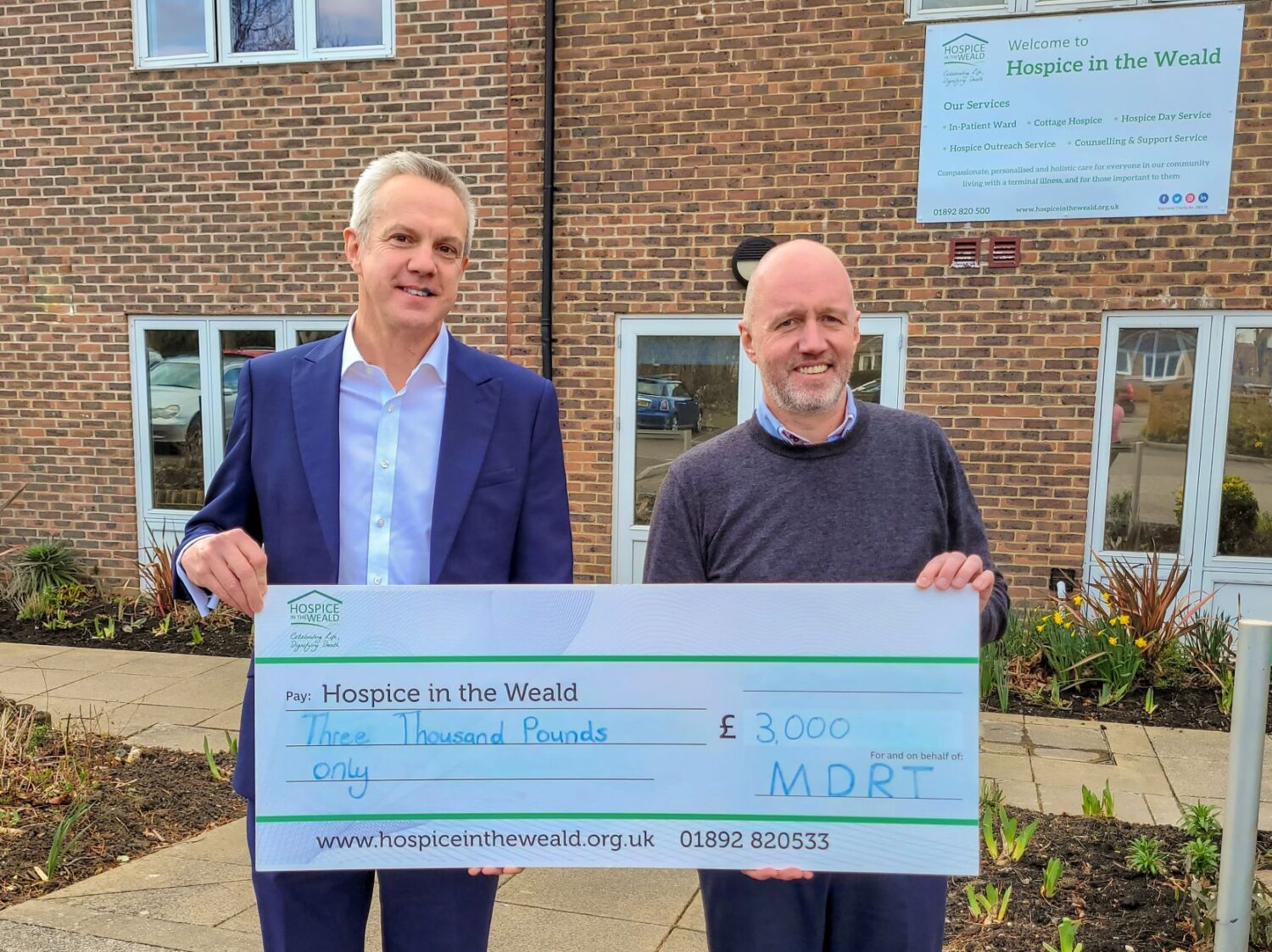 "Hospice in the Weald is my local Hospice. Like so many of us, I didn't expect to experience it personally. We didn't see the diagnosis of my sister coming. She was diagnosed with breast cancer and sadly died at the age of 35.  During the latter days of her life, she was superbly looked after by the Hospice, with the staff going above and beyond to care for not only for her, but for all of us as a family. They have served our community for over 40 years and nearly everyone in our local area knows someone who has relied on their outstanding care. As a business, Citrus Financial fundraises for the charity and I'm absolutely delighted the MDRT Foundation has awarded this generous grant."
David Braithwaite, Managing Director, Citrus Financial
Lou Wardle, Head of Fundraising at Hospice in the Weald, said:
"We are absolutely delighted to have been awarded this grant from the MDRT Foundation. We'd like to thank the Foundation and David at Citrus Financial for nominating us and for his continued support of Hospice in the Weald. As David knows from his own experience, we provide a range of care and support for both terminally ill patients and their loved ones, at all stages in the last year of life, and this generous grant will help us to continue our vital work."