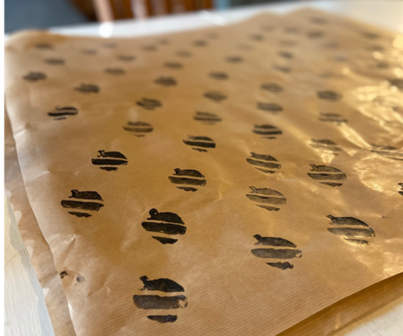 Wrapping Paper Making Workshops
Have you always wanted to design your very own wrapping paper for those special Christmas presents? well look no further.
We are holding creative sessions this year so that you can design your very own wrapping paper.
Get into the Christmas spirit with family and friends at our Christmas Wrapping paper workshops! And why not have fun making Reindeer food for Christmas Eve with your little ones. Create your very own Christmas Wrapping paper. These workshops are the perfect festive family treat, you don't have to worry about a thing, we'll supply have all the sparkles, glitter and paint you need!
Workshops will be held through out the day on both days with limited places available. No need to bring anything – all the sparkle, glitter and decorations provided!
For more information , please contact Kathryn on 01892 820 496 or Kathryn.Cracknell@hospiceintheweald.org.uk