What is patient initiated follow-up?
Hospice in the Weald is here for you when you need us. When you are feeling well and there is nothing for us to help you with, we will ask you to get in contact with us as and when you need us. This means we will not plan to contact you on a regular basis. This is so that you do not have to wait in for our telephone calls or come to a clinic when you have other more enjoyable things that you could be doing.
This does not mean that we are not here for you. You remain under our care and if you develop any symptoms or need support from us, you or your loved ones can contact us at any time of the day or night by telephone on 01892 820 515. This is called patient initiated follow-up. It means that you are getting in touch with us when you need us, rather than us contacting you at a time that may not be convenient or needed. It also helps our Hospice nurses contact the people who need them most each day.
When you get in touch with us, it may be that you only need us to signpost you in the right direction, however, if you need support, we can provide this to you where we are best placed to help. We will also write to your GP to ensure that they are aware that we are not contacting you on a regular basis.
We will also continue to send you updates from the Hospice, via email or post depending on your preferences, to help you keep in touch. You can opt out of these at any time, if you would like to.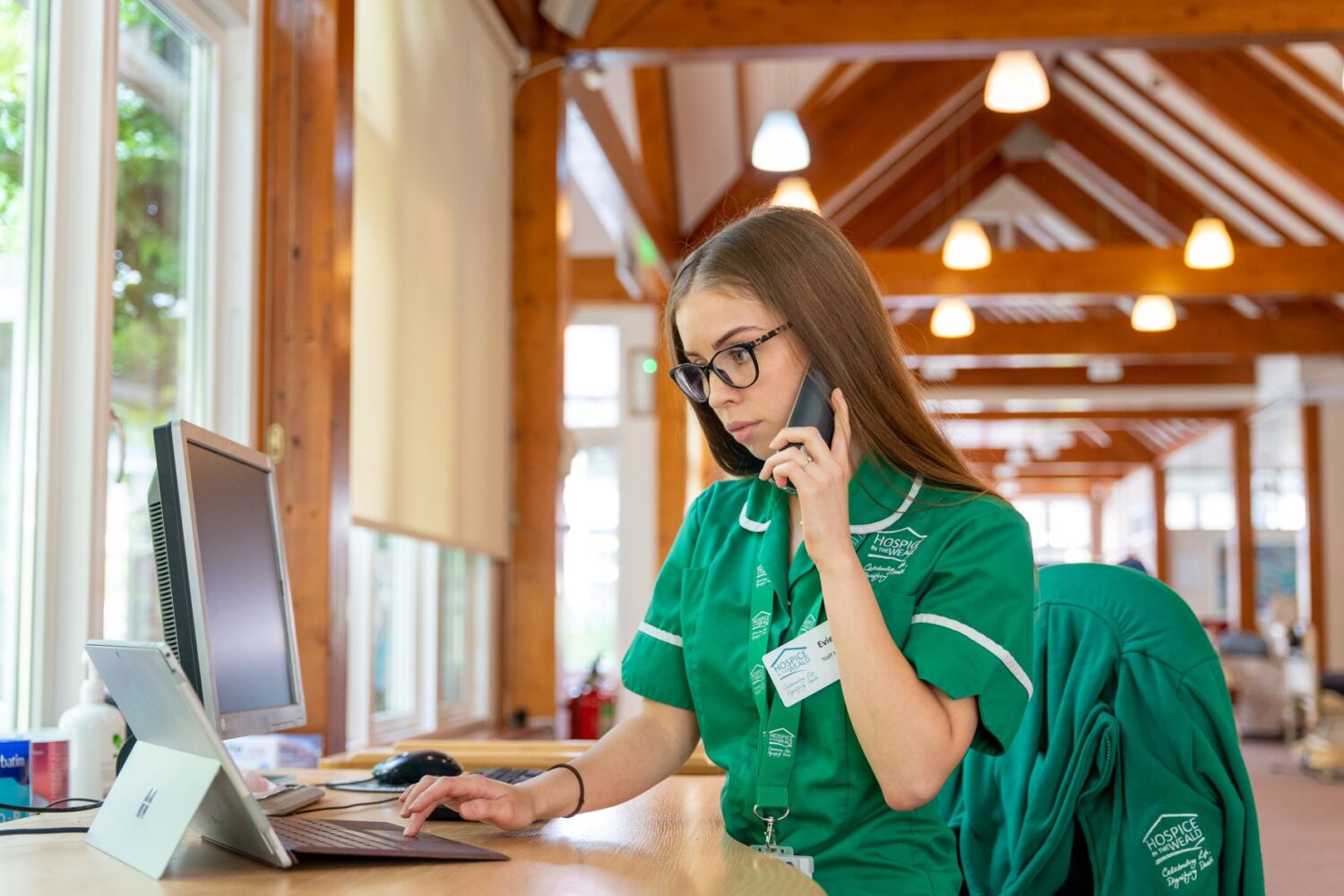 What happens when I, or my loved one rings the Hospice?
Your telephone call (or that of your loved one) will be taken by a member of our administrative team. This person is not a registered nurse, paramedic or doctor, but is someone who is trained to listen to your concerns and document the details.
They will alert one of our Hospice nurses or paramedics who will ring you back on the same day. The speed that they return the call to you will depend on how urgently this is needed. It helps if you can give as much information as possible to our administration team.
When the Hospice clinician rings you back they will ask you what matters to you most right now and what is currently most important to you. They will complete a short assessment with you over the phone or via a video link (if you are able). Following this, they will, in conjunction with you, plan the best help for your needs. This might be via signposting to another service, planning a home visit or clinic, or an appointment with the Living Well team.