Hospice Outreach Service is the service which provides Hospice palliative care for patients and those important to them in their own homes, and across the local community.  You may have previously known this service as 'Hospice in the Home'.
We have recently expanded the Hospice Outreach Service and as part of that, renamed the Service to better reflect the care we offer to local people.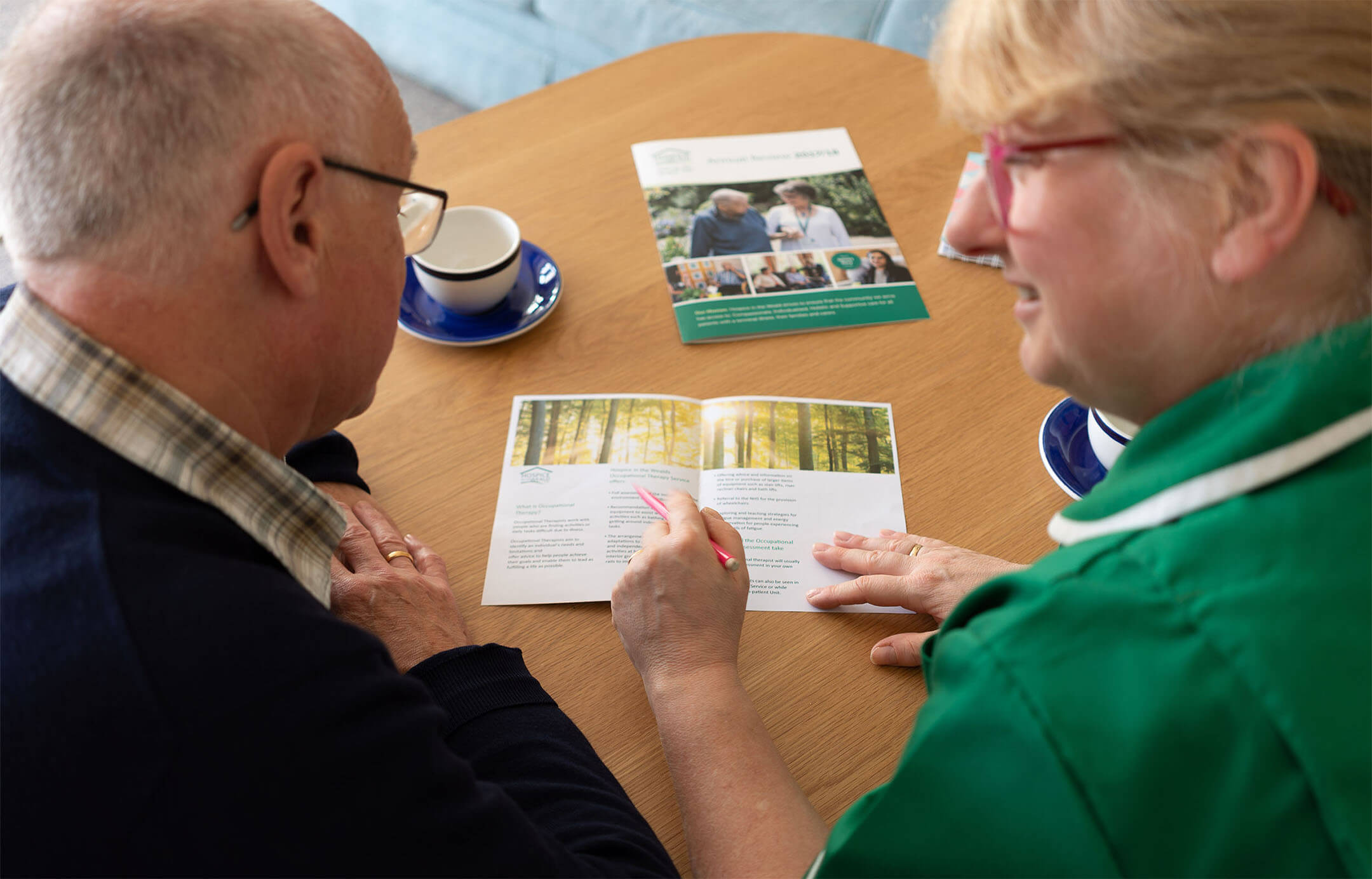 The Service cares for people in their own homes, and much more. We reach out to patients waiting to be discharged from Hospital, patients living in care homes, and patients who come to see us for Hospice appointments.
We were also finding that people were confusing the Service we provide with that of a care agency. We don't provide personal care, but we do provide so much more; advice regarding symptom management including pain, guidance around Advance Care Planning and emotional support which you would never get from a care agency.
The Hospice cares for people in the last year of life. Sadly, some patients don't access our care until later than that. Outreach is about reaching out to more people who need us as early as possible during that last year of life, making sure patients get the care they need at the time they need it. It's about getting the best possible Hospice care to everyone who needs it.