Cottage Hospice was created based on the needs of patients and those important to them.
At Cottage Hospice, you'll be supported by trained workforce which includes nurses, volunteers and nursing assistants – they're on hand if you have any questions or need any help. Help is available 24/7, but apart from checking in from time to time, you'll be left in peace just like you would be at home. Care in the final weeks of life can be a completely new experience, but this doesn't have to be daunting; it can be fulfilling and comforting for both yourself and the patient and advice and  assistance is on offer all the time to best support you. Typically, family caregivers might ask for help with moving their loved one, managing symptoms and some personal care, though help is available for anything when needed.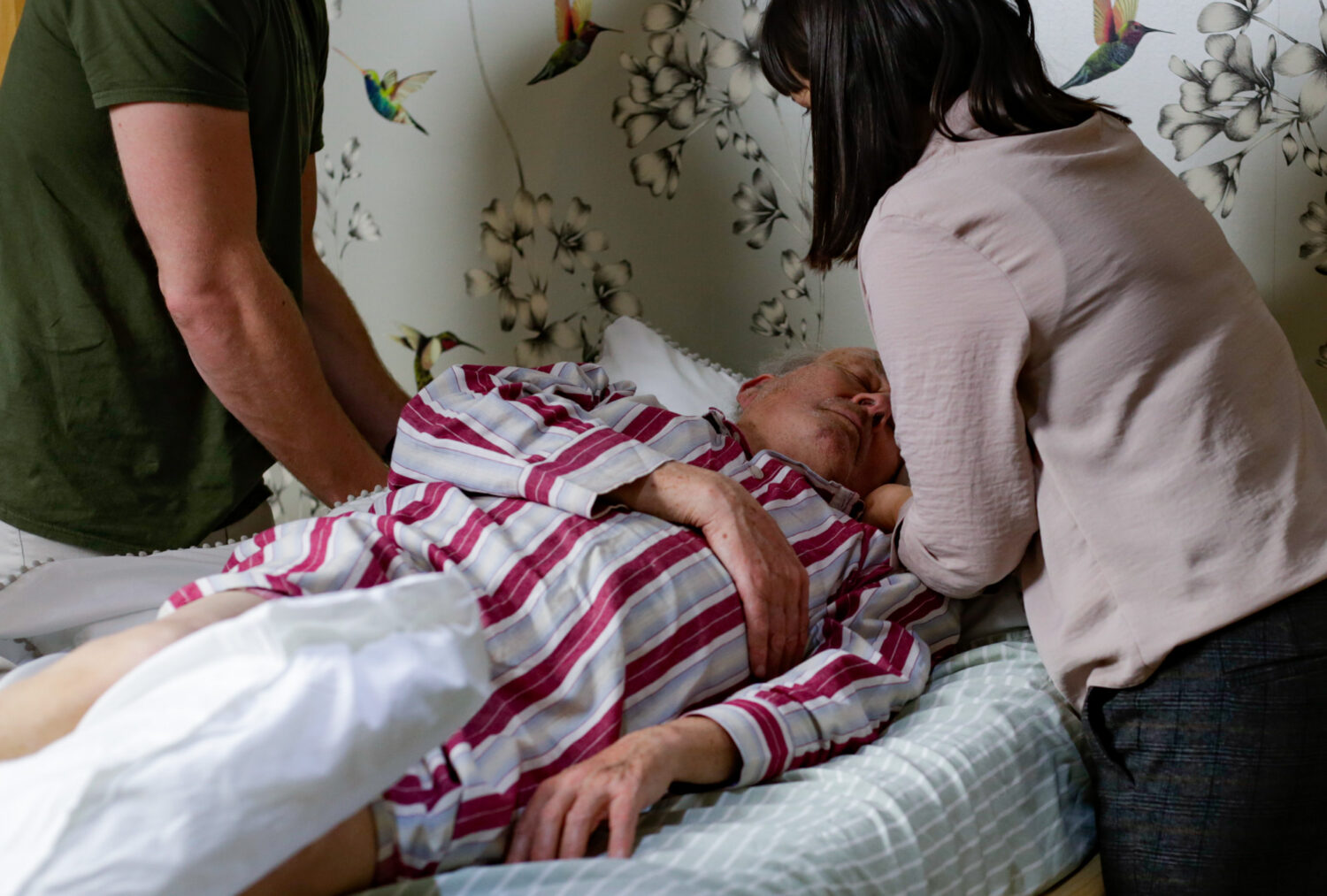 Help for Caregivers
A key piece of information at Cottage Hospice is the Informed Guide, there to empower the family caregivers looking after their loved ones in the final days of life. The Informed Guide can be accessed in all of the rooms as video clips and in a binder: it is written as pick up, put down materials for just when you need it.
The Informed Guide is there to relieve the pressure and stress and to better 'inform' families about what the end of life can bring to help balance that uncertainty and ease any worries. Family caregivers have said that the guide is easy to understand and provides valuable reassurance when caring for their loved one.
To find out more about Cottage Hospice phone 01435 512500 or complete this form
Members of the workforce are available all hours of the day and night to support family caregivers and patients at Cottage Hospice. You can also talk to our Counselling and Support Service.
You'll be able to talk to someone at Cottage Hospice to find out more. It's important to care for yourself, the family caregivers, both physically and mentally/emotionally and sometimes the way to do this is by taking a break and talking to someone about how you're coping. Just ask the staff on duty to help you access this.